Poll: Western Republican And Democratic Voters Alike Support Public Lands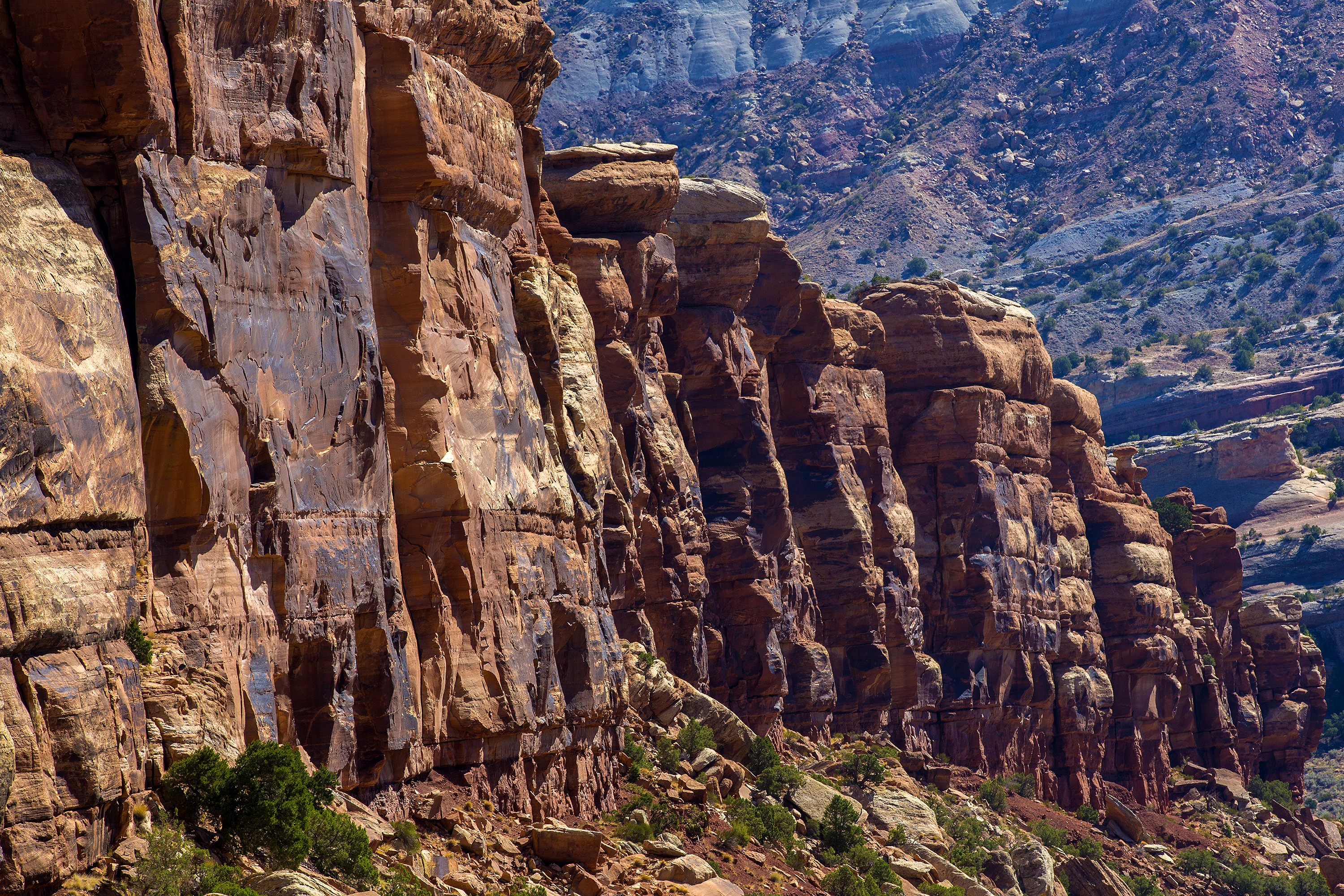 Both Republicans and Democrats across the Interior West are concerned about Trump administration policies that shrink national monuments and promote oil and gas development on public lands.
That's according to the ninth annual Conservation in the West poll, a bipartisan snapshot of values across the Interior West.  
"There is an overwhelming sentiment that conservation rather than resource extraction ought to be guiding our management of these lands," pollster Dave Metz said.
The poll results show a disconnect between decisions made in Washington D.C. at the federal level and the wishes of voters, Metz said.
Respondents across all eight states, including those in Colorado, expressed a willingness to increase taxes for conservation. An overwhelming 73 percent of respondents in Colorado said they support taxation for conservation.
Pollees also slammed efforts by the Trump administration to limit public comment on national monument boundaries. In Colorado, nearly 60 percent said it was a bad idea for the Trump administration to reduce the amount of time the public can comment on drilling and other public land decisions.
The news comes as outdoor companies gather in Denver for the annual Outdoor Retailer and Snow Show. It had been based in Salt Lake City, but the industry moved the show to Colorado to protest the anti-public lands stances of some Utah government leaders.
Since the move one year ago, the Outdoor Industry Association has ramped up efforts to push voters to prioritize public lands as an issue.
"Especially in the West, outdoor recreation, the discussion around conservation, the importance of funding and preserving our public lands played a key role in several races," said Amy Roberts, executive director of the Outdoor Industry Association.
Roberts said the large Democratic gains made in the Colorado midterm election happened in part because voters prioritized public lands and climate change.  Gov. Jared Polis ran on a platform of 100 percent renewable energy.
"One of the most important things we can do to reduce the effects of climate change is to move toward a clean renewable energy future," said Polis, who was part of the Conservation in the West conference call.
Concern over climate change has risen dramatically over the last couple of years for voters, Metz said. And he expects that trend to continue, particularly for Democrats.
"That is no longer a middle-tier issue, but is among the top-tier of issues that Democrats say they're concerned about," Metz said. "So you saw in a lot of races in this past November's election there were more voters mobilized around climate change than has been the case in past elections. There's a range of data to suggest that it will likely be the case in 2020 as well."
You care.
You want to know what is really going on these days, especially in Colorado. We can help you keep up.  The Lookout is a free, daily email newsletter with news and happenings from all over Colorado. Sign up here and we will see you in the morning!