New GOP Group Thinks Moderate Rebranding Is Key To Beat Back Colorado's Blue Wave
Still reeling from historic losses that put Democrats in charge of Colorado's government, a group of current and former Republican state lawmakers say it's time for a different strategy. They created a new organization to recruit and train more moderate candidates. The aim is to appeal to a broader swath of voters, especially the state's growing segment of unaffiliated voters.
Backers see it as part of a larger rebranding the party needs to stay relevant in Colorado. But it could put them at odds with an existing soft money group controlled by House GOP leadership.
Rep. Lois Landgraf of Colorado Springs and former state lawmakers Dan Thurlow and Polly Lawrence are behind the new independent expenditure committee, Friends for the Future, which they formed in December.
"For us to get clobbered across the state, it's just not acceptable," Landgraf said. "And we sat back and said, 'who's doing any of this stuff? You know, what's your party doing?' We were not happy the way the various elections were run, the campaigns were run. We weren't happy with any aspect of what went on in this last election."
Voter dissatisfaction with President Donald Trump meant Landgraf and other Republicans expected losses, but not to the magnitude they faced. Democrats won every statewide race, gained control of the state Senate, and picked up five House seats — some in traditionally red districts.
Republicans now hold 24 out of 65 seats in the House, the lowest number since 1965.
The Group's Mechanics
Friends for the Future plans to focus exclusively on the House, but leaves open the possibility of fielding candidates for the Senate too. They want to help candidates run all aspects of a campaign, from fundraising and knocking on doors, to writing speeches and making sure candidates are a good fit for the district.
"This is unprecedented and we'll see how it works," said Republican political consultant Dick Wadhams, a former state party chair.
Currently, House and Senate leaders control campaign spending for their caucuses. However, given how poorly Republicans performed in 2018 across the board, Wadhams said it's possible to "build the case, what's the harm in having a second entity out there raising money to support candidates?"
Fundraising is one thing, but GOP insiders concerned about the new effort worry it could cross a bigger red line: setting up more Republicans to face off against each other in primary elections. Even though Friends of the Future said fielding candidates in GOP primaries isn't the goal, the group also won't shy away from it.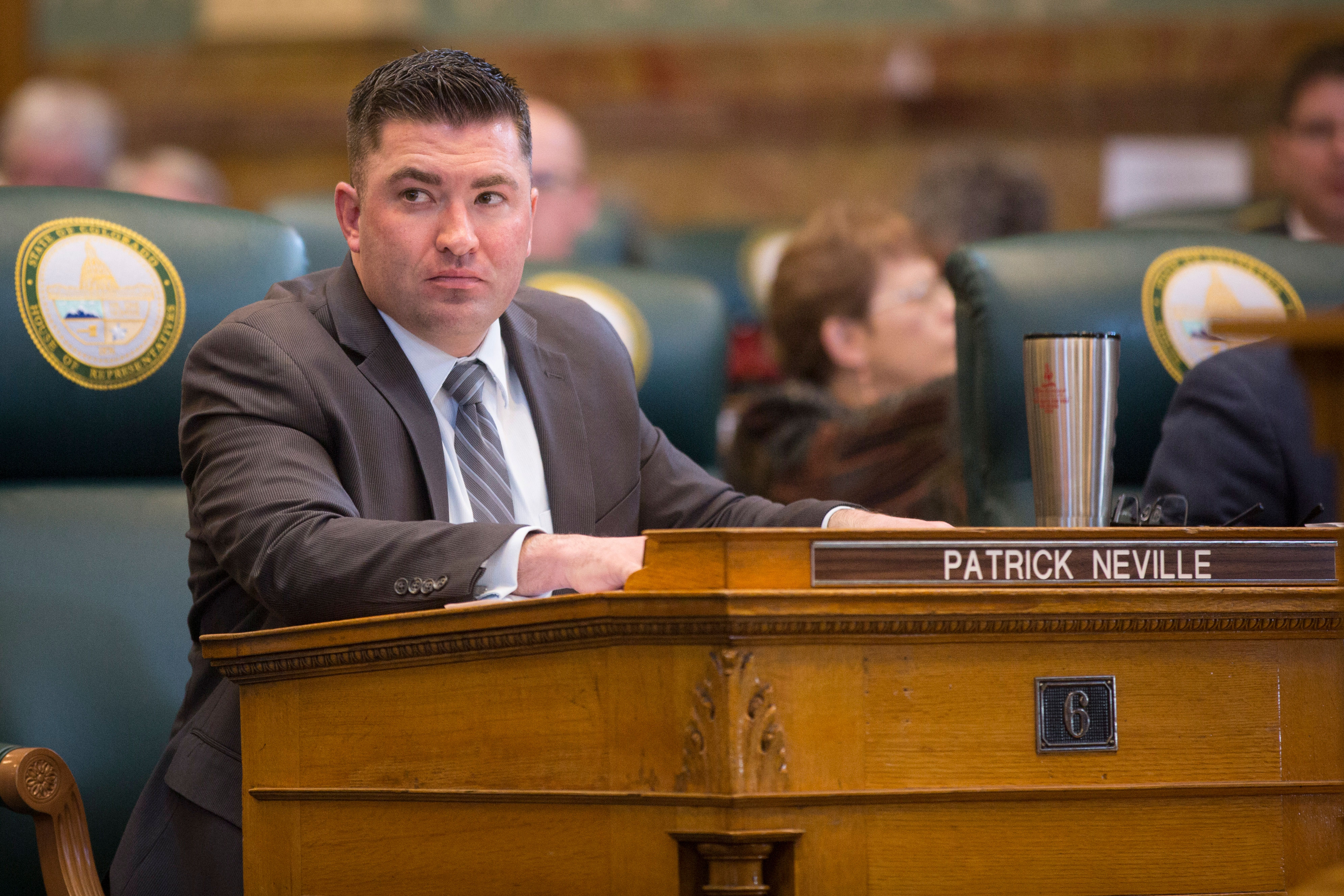 "I'm not going to rule out that there'll be primaries, especially in open seats," said former House Assistant Minority Leader Polly Lawrence. "We have donors across the state and we have energized individuals who want to see the Republican Party win some of those seats back. But they all recognize that we haven't been running the right candidates. We haven't been training them."
One Republican familiar with the House's current campaign operation, who wasn't authorized to formally speak on the matter, believes Friends for the Future's real purpose is to publicly split the caucus and divert resources from current election efforts. Opponents also fear the group will target sitting lawmakers who are deemed "too conservative" and don't fit into "Friends for the Future's preferred moderate, pro-LGBT mold."
The 2018 Election
House Minority Leader Patrick Neville oversaw more than $1.2 million in soft money last election, a role he expects to play in 2020 as well. Those donations went to an independent expenditure committee, Values First Colorado, which paid Neville's brother, Joe Neville, to run campaigns. Joe Neville recently met with the Republican House caucus to explain his spending strategy after a story in Colorado Politics highlighted concerns about potential instances of mismanagement.
Minority Leader Neville declined to comment for this story and Joe Neville did not return a request for comment.
"I don't think you can blame any one entity," said one of the chamber's most conservative members, Colorado Springs Rep. Dave Williams, of his party's election losses. "You had a bad climate and you had well organized and better funded Democratic organizations."
While Williams said he will reserve judgment on this new group, he would have problems if it "takes away resources or is a distraction of any kind." He wants Republicans to be united in highlighting what he believes is a radical Democratic agenda and overreach.
"The main goal should be defeating Democrats and if we can all head in the same direction and not work at cross purposes," Williams said. "I don't think we need to apologize for our party, our platform or our principals. I'm going to welcome anyone who can beat Democrats and can help ensure the pendulum swings back."
Ultimately, the real measure of success will be at the ballot box.
Rep. Larry Liston of Colorado Springs isn't involved in the new soft money group but is aware of it. Liston was re-elected after a four year break from the legislature after he successfully challenged an incumbent in a contentious GOP primary. Liston is the only sitting House member who has served when his party held the majority. He said it's "devastating psychologically" for Republicans to be this far in the hole.
Liston said he frequently attends party fundraisers and he thinks any entity, new or seasoned, will need to make a strong case to donors heading into 2020.
"The donors are not going to just blindly write a check to anybody, just like, I don't think they blindly wrote a check last year," Liston said. "They believed in what we were doing. I think unfortunately, and I feel bad for our team, so to speak, is that we let them down and I say collectively, we. I don't blame it just on one person. It's all of us together."
The GOP Brand
While Republicans may be unified in the belief that the party needs rebuilding, they're split on whether success lies with a more moderate tone or doubling down on a conservative message.
Two of the most contentious debates in the House in 2019 have been over a Democratic-backed bill to allow courts to temporarily remove firearms from someone who is determined to be a danger to themselves or others, and a comprehensive sex education measure. Many opponents of the sex ed bill object to the requirement that students learn about same sex relationships. They came to the capitol by the hundreds to testify that it would normalize "deviant sexual acts" and promote a homosexual agenda.
"For the millennials and new people coming into the process, I don't think those are big issues for them. I think we're wrong to emphasize those things the way we do," said Dan Thurlow, a former representative. He lost a Senate primary in 2018, but in the House was known to buck his party on issues like gay rights.
Thurlow believes the GOP needs to focus on transportation infrastructure and shrinking government and shift away from arguing over social issues.
Polly Lawrence said she is already talking to donors in the early stages of candidate recruitment. She was the heir-apparent to lead the caucus in 2014, but stepped aside for Neville when she didn't have the votes. The GOP lost three House seats that year, but none in Republican leaning districts. One goal will be to actively recruit women and minorities alongside anyone who is qualified and wants to run.
"I think we've lost Reagan's idea of a big tent," Lawrence said. "Some groups want to exclude anyone who doesn't agree with them 100 percent, and I think that's a losing strategy. I am more of a, 'if you agree with me 80 percent of the time, then we should be working together for a common goal.'"
Editor's Note: A previous version of this story included a reference to Republican House Caucus Chair Lori Saine. Her role in 2018 election efforts did not include spending oversight.
You care.
You want to know what is really going on these days, especially in Colorado. We can help you keep up.  The Lookout is a free, daily email newsletter with news and happenings from all over Colorado. Sign up here and we will see you in the morning!