Sen. Michael Bennet Is In. Becomes The 21st Democratic Candidate Running For President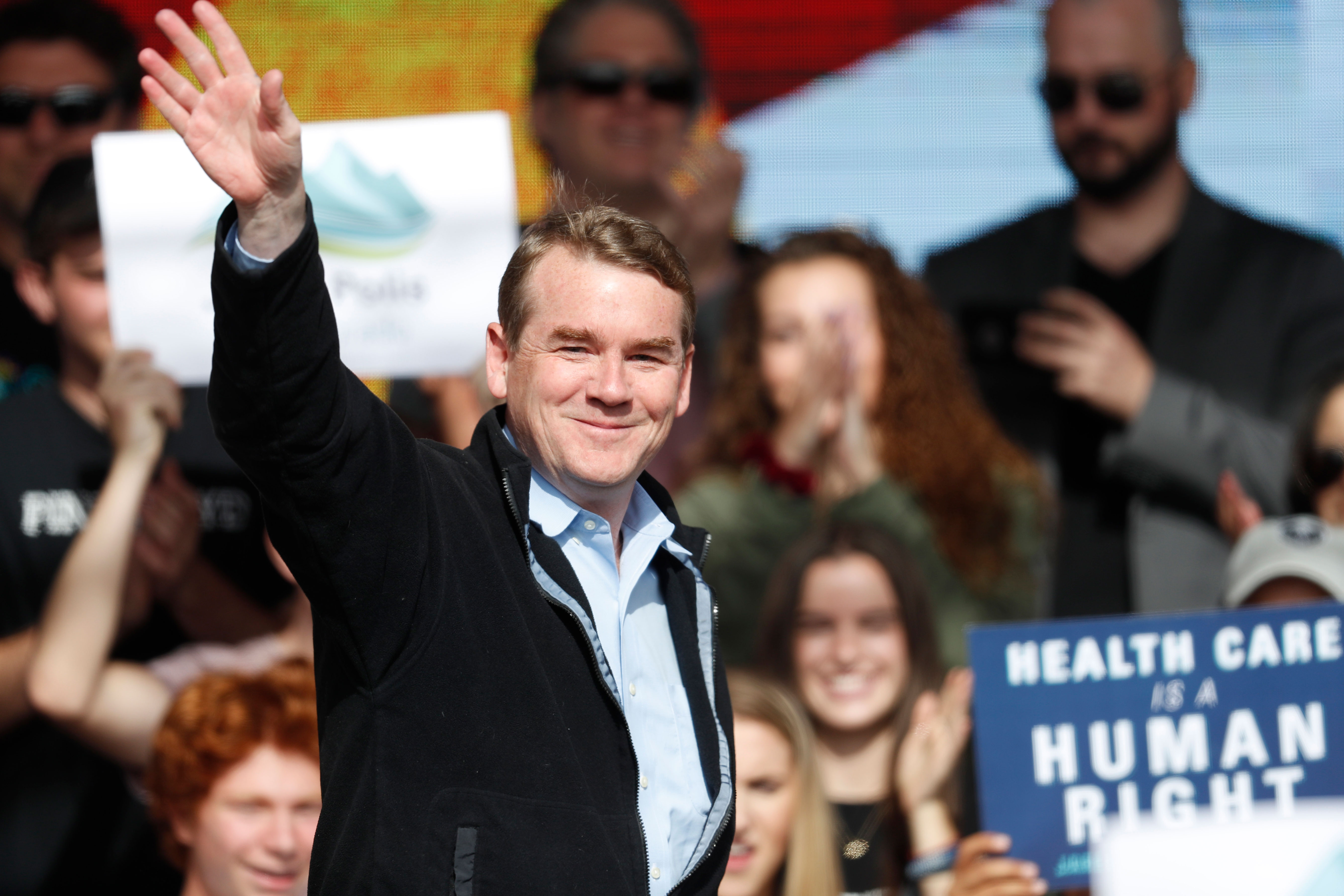 Published 05.01.2019 2:30 p.m. | Updated 05.02.2019 8:11 a.m.
Colorado's Democratic U.S. Sen. Michael Bennet has joined the 2020 race for the White House. Bennet confirmed the news Thursday on CBS This Morning.
CBS host John Dickerson asked the question: "So, what are your plans?"
"My plan is to run for president," Bennet responded.
Multiple sources close to the senator told CPR Wednesday that he revealed his intention to run to friends and told people in a conference call on Wednesday.
JUST IN: Democratic Senator @MichaelBennet of Colorado announces he's running for president. pic.twitter.com/nH0sIQt2xI

— CBS This Morning (@CBSThisMorning) May 2, 2019
One source said Bennet discussed an economic plan that would help all Americans prosper, and that he wants to restore integrity to the White House — Bennet said the winner-takes-all philosophy in Washington "leaves nothing for the American people." 
The source also said Bennet wants the educational system to work for everyone and afford people the same opportunities for a strong education that he had.
In an interview with Colorado Matters, University of Denver political science professor Seth Masket said Bennet's campaign is "obviously a bit of a long shot" as the 21st candidate in the field, but that there's still time. He pointed out that the first votes in the Iowa caucus and New Hampshire primary are months away.
"There's a lot that can happen between now and then," Masket said. "And what polling looks like now is probably not reflective of what it's going to look like a few months from now or no less at the beginning of 2020."
Bennet, who recently revealed that he has been diagnosed with prostate cancer, intended to declare for president if cancer-free. Bennet has since had surgery, which his spokeswoman said was successful.
Another source who was on Wednesday's phone call said Bennet has been given a green light from his doctors and "he's under pressure to get moving if they're going raise the money to be viable and qualify for the debate."
Bennet "does need to stand out in some way," Masket said and speaking about his recent health experience may give him that opportunity.
"Health care is a very strong issue for Democrats right now and it's a very unpopular one for the Trump administration," he said. "Anyone who wants to mount a serious campaign against Trump — I think that's a pretty strong issue to be jumping onto."
Unlike several candidates in the 2020 race, Bennet opposes single-payer government health care. But he said in the wake of his cancer diagnosis that "the idea that the richest country in the world hasn't figured out how to have universal health care is beyond embarrassing."
The senator enters the race competing with — among many others — his close friend and former boss, former Gov. John Hickenlooper, who's said his campaign's moment "is yet to come."
The Associated Press reported in late November that Bennet had been in contact with influential Iowa Democrats. Iowa is home to the first caucus of the 2020 Democratic presidential nominating campaign. Bennet has since visited the state, as well as New Hampshire, another early presidential battleground.
A source familiar with the conversation said Bennet spoke to Hickenlooper about a run for president within the last few months. Hickenlooper declined to comment.
Political analyst Eric Sondermann told CPR earlier this year that the two Democrats' "donor bases are not identical, but certainly, there is high overlap, as even in their social circles."
"Perhaps most importantly, in a field of up to two dozen Democratic candidates, they would be running in a similar, narrow lane," he said. "That being the moderate lane contrasting with [President] Trump in tone, temperament and personality, instead of the sharper, harder-edge ideological appeal."
Bennet and Hickenlooper both graduated from Wesleyan University, although at different times. Bennet served as Hickenlooper's chief of staff in the Denver mayor's office before going on to become the superintendent of Denver Public Schools. Former Democratic Gov. Bill Ritter appointed Bennet to the U.S. Senate in 2009. He's currently working on legislation to reduce evictions and change how Congress budgets. In 2016, he ran as a moderate who can work across the aisle.
One Democratic insider who has offered Bennet advice and encouraged him to run said he doesn't believe there would be much overlap between him and the state's former governor.
"Bennet is a U.S. senator focused on finance, education and foreign policy," the insider said. "Hickenlooper is a centrist, midwestern mayor and governor who worked in a bipartisan way to get things done. I think they have different cases to make to the public. They just happen to be friends and allies."
You care.
You want to know what is really going on these days, especially in Colorado. We can help you keep up.  The Lookout is a free, daily email newsletter with news and happenings from all over Colorado. Sign up here and we will see you in the morning!