Battle Over 'Red Flag' Gun Law Flares Up As Polis Calls For Dismissal Of Lawsuit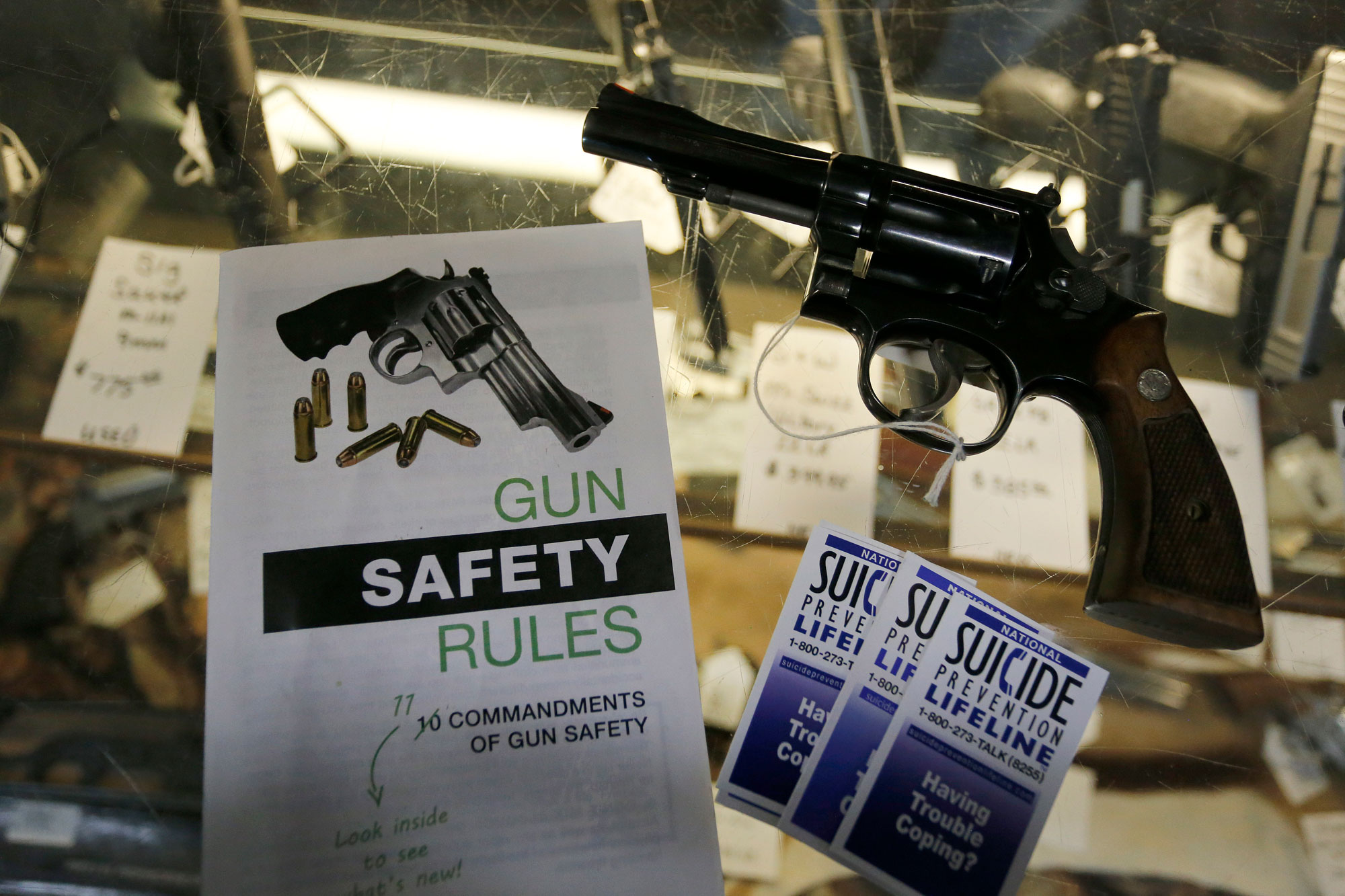 Gov. Jared Polis is asking the Denver District Court to dismiss a Republican lawsuit over the passage of a so-called "red flag" gun law last legislative session. The Colorado Attorney General's office filed a motion Thursday. 
Polis signed the measure into law April 12. The gun rights group, Rocky Mountain Gun Owners and three Republican lawmakers sued Polis a few weeks later, arguing that Democrats who control the House did not fulfill a Republican request to read the bill out loud in a full and intelligible way. 
The Attorney General's office says those lawmakers should have raised concerns closer to when the original bill reading requests were made in March.
"But rather than complain then to the legislature, they kept quiet until the session ended, not allowing the legislature an opportunity to cure the alleged defect, and now ask this Court to intervene in a hotly contested political issue."
The filing also says the plaintiffs, Republican state Reps. Patrick Neville, Dave Williams and Lori Saine, don't meet the basic requirements to sue because they weren't injured by the bill not being read at length. It also says it would be judicial overreach for the court to weigh in on such a political issue. 
"Judicial intervention into this intra-legislative affair also presents a nonjusticiable political question because it risks expressing a lack of respect due to a coordinate branch of government."
`
An extreme risk protection order would allow family or law enforcement to petition a court to remove someone's guns for up to a year if he or she is a danger to themselves or others. It goes into effect in 2020 and is named for Zackari Parrish III, a Douglas County Sheriff deputy who was killed by a mentally ill man in 2017 who opened fire on law enforcement at his apartment. More than a dozen states have a similar law on the books. 
It was one of the most controversial bills of the legislative session. Supporters say it is common sense and will save lives. But the issue has split law enforcement and was opposed by every Republican lawmaker. Some sheriffs say they won't enforce the law because they say it violates the U.S. constitution.
"I find this dismissal very dismissive. Citizens always have standing when the Colorado Constitution is violated," said Saine from Firestone after reading the court filing. "Following Constitutional requirements when passing legislation should always be a protected interest. The Constitution is clear, and it was clearly violated. Article 5 of the Colorado Constitution, section 22 states: Reading and passage of bills. Every bill shall be read by title when introduced, and at length on two different days in each house; provided, however, any reading at length may be dispensed with upon unanimous consent of the members present."   
The Denver District Court recently weighed in on a different lawsuit over a similar issue on reading bills at length. Last legislative session, Republicans in the Senate sued when Democratic leaders set up a bank of five computers to read a different measure in an unintelligible way. The judge ultimately sided with the GOP and said bill readings have to be understandable. Democrats planned to appeal that decision. 
As for the latest filing, "This is sort of the beginning of the process," said Democratic House Majority Leader Alec Garnett, the main sponsor of the red-flag" bill. "In Colorado even if a court or a judge rules in favor of a motion to dismiss they usually give the plaintiff an opportunity to amend."
He added that the Attorney General's motion is a positive step and makes accurate, detailed points. 
"No one came up to me and said a member's motion wasn't respected."
You care.
You want to know what is really going on these days, especially in Colorado. We can help you keep up.  The Lookout is a free, daily email newsletter with news and happenings from all over Colorado. Sign up here and we will see you in the morning!