At The Conservative Summit, You Could Hear Gov. Jared Polis Speak And Sign A Petition To Recall Him
Conservatives gathered for the 10th annual Western Conservative Summit found an unexpected name on the agenda Friday morning: Democratic Gov. Jared Polis. It was the first time a Democratic elected official has ever agreed to speak at the right-leaning political gathering in Denver.
Polis had the stage about 10 minutes. He talked about his children, the things that make Colorado strong, and the importance of listening to different perspectives. He also highlighted bipartisan legislation from this past session, such as his push for funding full day kindergarten. And he ended by discussing religious freedom, one of the themes of the conference, and his own personal faith.  
"My faith, the Jewish faith, is grounded in the concept of tikkun olam, which means repairing the world," Polis said. "It's really been the guiding principle in my life, in many ways what has driven me to public service. This is by no means unique to the Jewish faith. Other religions like Christianity are grounded in doing good works. And the Bible teaches us to love the stranger as we love ourselves."
Polis' speech comes just as a movement is launching to try to remove him from office. Signature-gatherers were active just outside the hall, but he received a warm response even from some who signed the petition to recall him.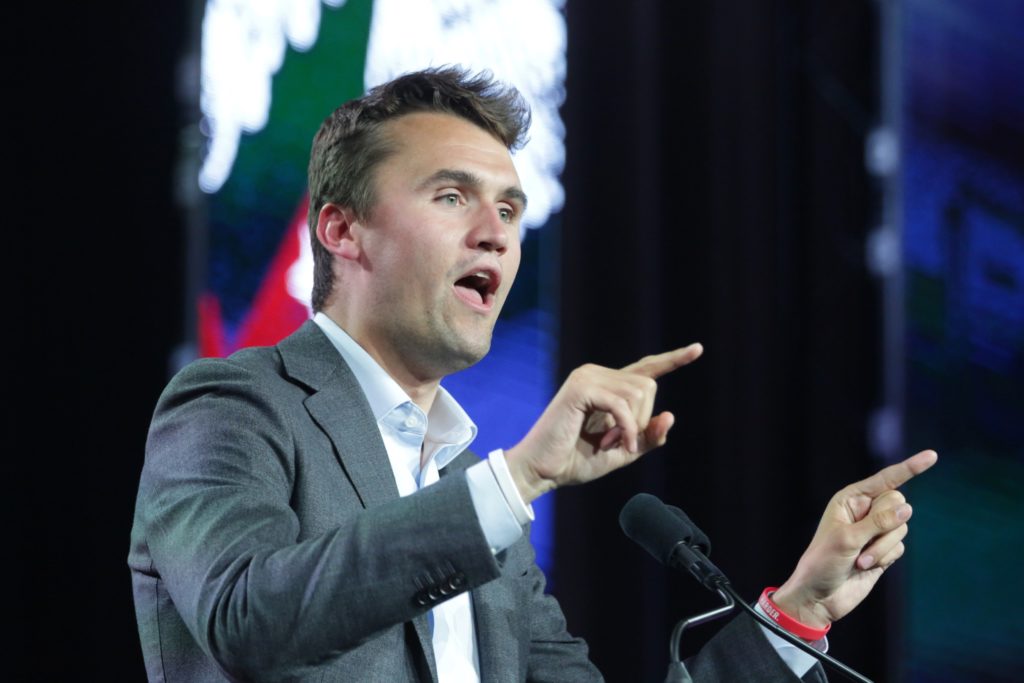 "I think he did really well, surprisingly," said Courtney Trede, a mother of five from Parker. "I love that he quoted scripture. That's interesting. I like what he said; he talked about working together and everyone being able to live their as they see fit. So that means I get to hold on to my liberties, right?"
Republican state Rep. Matt Soper of Delta said it took courage for Polis to attend.
"It's kind of surreal to think he's the first elected Democrat to show up here. He has balls. He has guts. It's something that you have to respect at the end of the day," Soper said. 
While Soper opposed many of the bills Polis signed this year, he declined to sign the recall petition against the governor. He feels Polis has done what he told voters he would do. Soper is also concerned about the high signature threshold and large amounts of money required to oust a sitting governor. It will take 631,266 valid signatures, a number equal to 25 percent of the votes cast in the 2018 election, to get the issue on the ballot. Polis beat Republican Walker Stapleton last November by 10 percentage points. 
"I think our energies can be better invested elsewhere," Soper said. 
But other Republicans were happy to sign the petition. They point to a slew of bills the Democratic legislature passed last session as the reason, from an overhaul of oil and gas regulations, to the national popular vote bill, and a red flag gun law.
"He's going to ruin our state with his legislation and it needs to be stopped and we're hoping that it will be. We're praying that it will be," said Anita Conners from Evergreen.
Steve Kopp works in the House Republican policy office and said the state can't wait three years until Polis is up for reelection.
"There's a lot of damage being done right now and we don't have time to wait," he said.
Yet Kopp was still glad to hear from Polis in person.
"I believe in listening to points of view I don't necessarily agree with. We should be debating more and arguing less," Kopp said.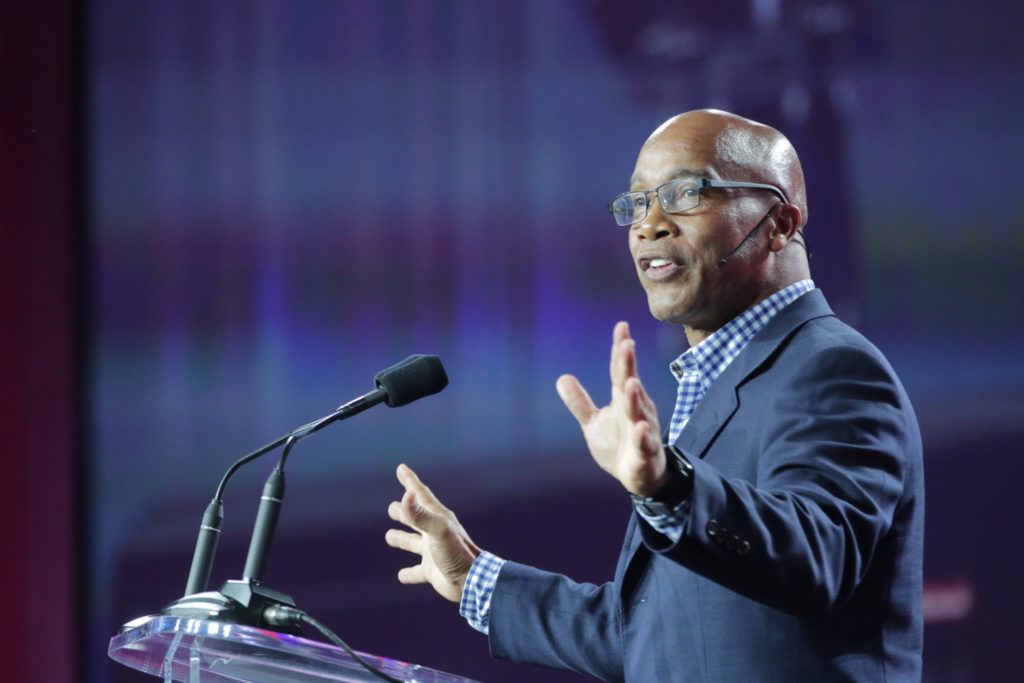 Yet not everyone was sold on Polis speaking at the summit. Delores Kopp, Steve's wife, was still grappling with why he would want to be there when his political philosophy is so different from that of the attendees. 
"I just don't understand what he's doing here. I really don't," Delores Kopp said. "I don't think he should be here. I really don't think he should even be allowed to speak. I think it's a really bad mistake."  
She signed a petition to recall Polis, just outside the ballroom where he was scheduled to speak minutes later.
"It's terrible the kind of things they rammed through the House and the Senate last year," she said.
But overall, people seemed appreciative that Polis showed up at the Summit, even if his speech wasn't promoted by the conference organizers. After he talked, half the room gave Polis a standing ovation.
The main event will happen Friday night, when headliners Donald Trump Jr. and Colorado Sen. Cory Gardner take the stage.
You care.
You want to know what is really going on these days, especially in Colorado. We can help you keep up.  The Lookout is a free, daily email newsletter with news and happenings from all over Colorado. Sign up here and we will see you in the morning!