Western Slope, I See You: Chowing Down On Olathe Corn, Cookie Lockhart's Birthday And One Gentle Dog
The territory I cover, Colorado's Western Slope, is a big slice of the map, and while Grand Junction is my cozy home base, I'm out exploring (and reporting) whenever I can. Not all of that work finds its way to the website, which is why I like to use this space to show where I've been and what I've been up to.
Some recent posts: Sunbeam Traffic Jam And The Mesa County Cat Show; A Mysterious Chapel, Storm King And Stina's Cat; Sunflowers, Branded Buildings, The West End, And The Grateful Dead.
Between posts here, you can keep up with my Western Slope adventures on Instagram and on Twitter. Now, here's more from Olathe, and other travels:
I love how, while basking in the glow of making it through the men's corn-eating contest, just about every guy wore kernels on his face and in his teeth. Here's Marcus Weaver, of Denver, trying to dislodge a few.
After the first round of the women's corn-eating contest, most of the gals walked away smiling and stuffed. A few took some corn to go.
Some little kids are terrified of Wilder, the 8-foot-tall Yeti-goat mascot for Great Outdoors Colorado. But baby Landon Vincent was just in awe. He and his dad, Chris, were visiting the Olathe Sweet Corn Festival, which happened to take place in Montrose this year.
I love passing by hotels that feel like Raymond Carver short stories. I'm definitely staying here the next time I'm in Craig.
On a recent trip to Paonia, I indulged in driving the backroads while listening to world music on KVNF, the local community station. One DJ was a mom and the other DJ was her tiny son. I am so here for that.
One of the best things about a reporting trip to Steamboat Springs, above, is taking a few minutes to take in the little things before that 3-plus-hour trip back home.
I think this scene outside of Steamboat looks an Edward Hopper painting. So yeah, I'm actively using my art degree.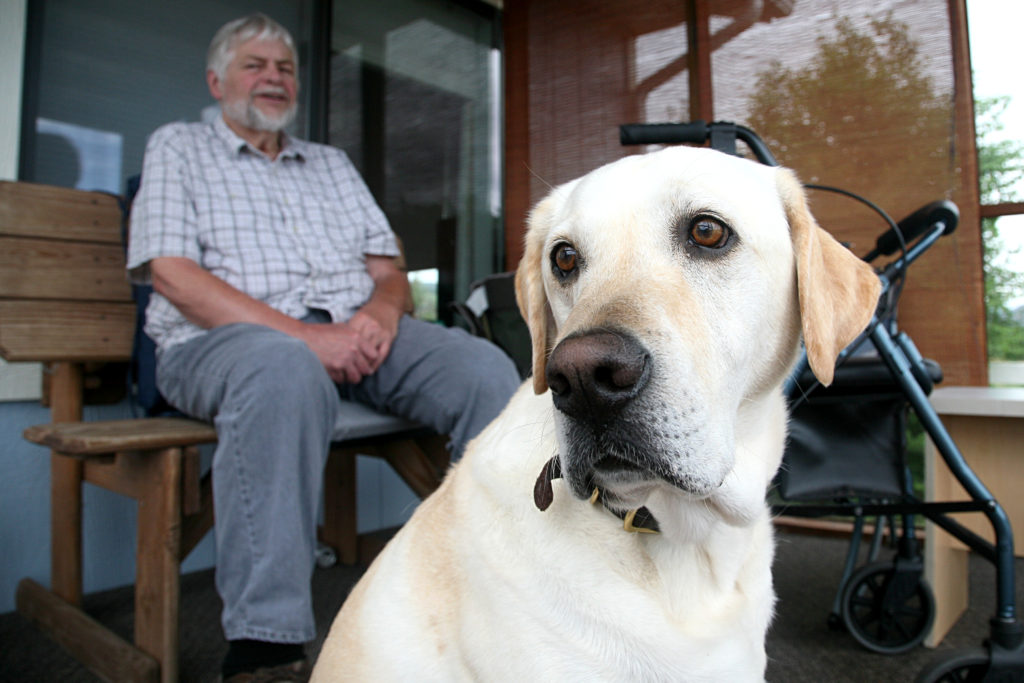 This is Joe, above just about the gentlest dog you'll ever meet, which comes in handy for his owner, John VanDenBerg, who's been recovering from the debilitating effects of West Nile for the better part of a year. Look for a story about Paonia and West Nile soon. But for now, just look at this sweet pup.
I defy you not to smile right back at Cookie Lockhart, the "Queen of Steamboat," who recently celebrated her 80th birthday. You can read and hear (and see more photos!) of my story about Cookie here.
You care.
You want to know what is really going on these days, especially in Colorado. We can help you keep up.  The Lookout is a free, daily email newsletter with news and happenings from all over Colorado. Sign up here and we will see you in the morning!