To fill hundreds of empty snowplow seats, CDOT plans to offer state-owned housing to drivers
It's not that John Lorme can't hire anyone to drive snowplows. He can't get them to stay hired.
"Right before they start, they tell us they can't take the job because they can't find housing," said Lorme, the Colorado Department of Transportation's director of maintenance and operations. "It's either affordability or availability depending on where you are. And sometimes it's both."
That dynamic has existed for decades in Colorado's most expensive mountain communities, but it's now spreading as housing costs rise. It's a large contributing factor to CDOT's current shortage of about 300 maintenance workers who fill potholes, fix guardrails, and, crucially, plow snow.
That's why Lorme found himself touring a two-story modular home on the fringe of Buena Vista on a recent afternoon, one of dozens in a tightly packed new neighborhood. The high ceilings, extra-thick insulation-stuffed walls and stainless steel appliances earned Lorme's initial approval, even though the home was built in a nearby factory.
"I'm pleasantly surprised," Lorme said. "It does not look like a manufactured [home]. It looks like a quaint little village. I would be proud to live here."
The modular homes built by Buena Vista-based Fading West Development are about 25 percent cheaper than comparable on-site builds, according to company executives. And they just might become a key part of the state's mission of keeping roads clear and safe.
While CDOT plans to continue its current strategy of "surging" its maintenance workers to under-staffed mountain areas in the winter months, the agency also sees workforce housing as a more permanent fix for its hiring problems. The agency is planning to spend $6.5 million on housing projects along the vital Interstate 70 corridor and in other housing-starved mountain towns.
Lorme said CDOT wants to partner with other short-staffed state agencies and local governments to build micro-neighborhoods where government workers and their families could live for free, or at least at a reduced rate. CDOT and officials in the Town of Frisco, for example, are pursuing a project that will build 22 units of workforce housing.
"We want that diversity," he said, mentioning law enforcement officers, teachers and other local government workers. "Having all those together in the same development — I don't see any cons to it. It's all beneficial to us."
But some are skeptical that state-owned housing will benefit workers — especially in the long run.
"I don't know of anybody that wants to have a long-term career living in a mobile home, living in a condo or some sort of apartment," said Roger Rash, a Montrose County Commissioner who recently retired after more than 20 years at CDOT. "The American dream is to make enough money to own your own home. That was my dream. I worked my tail off to own my own home."
Rash started his CDOT career as a maintenance worker and now sits on the agency's statewide advisory committee. He said workforce housing — even if it's nice — is a short-term solution at best. A better way to hire and retain maintenance workers is to boost pension benefits and raise pay, he said.
"Here in Montrose, we try to pay a living wage so these people can stay here and keep their families here," he said. "If we can do it, why can't the state?"
CDOT has raised maintenance workers' pay about 15 percent over the past few years, though recent inflation has eaten away at the buying power of the roughly $20 hourly starting wage. Montrose County's starting wage is about the same, though Rash said sizable raises are coming soon.
Other governments pay much more: A similar maintenance job in Aspen starts at more than $27 an hour, which Lorme said has cannibalized CDOT's maintenance staff in the Roaring Fork Valley. The agency had just one person on staff as of late summer, Lorme said.
The workforce housing fix is also a workaround for another challenge for CDOT: The agency can't simply raise wages on its own, Lorme said. Pay scales are set by the Department of Personnel and Administration and negotiated by a workers' union. What he can do is offer incentives like bonuses, overtime and housing stipends.
"We're trying to use everything we can," he said.
But a housing stipend won't help if there's no housing available, which is why Lorme said it's time for the state to build its own.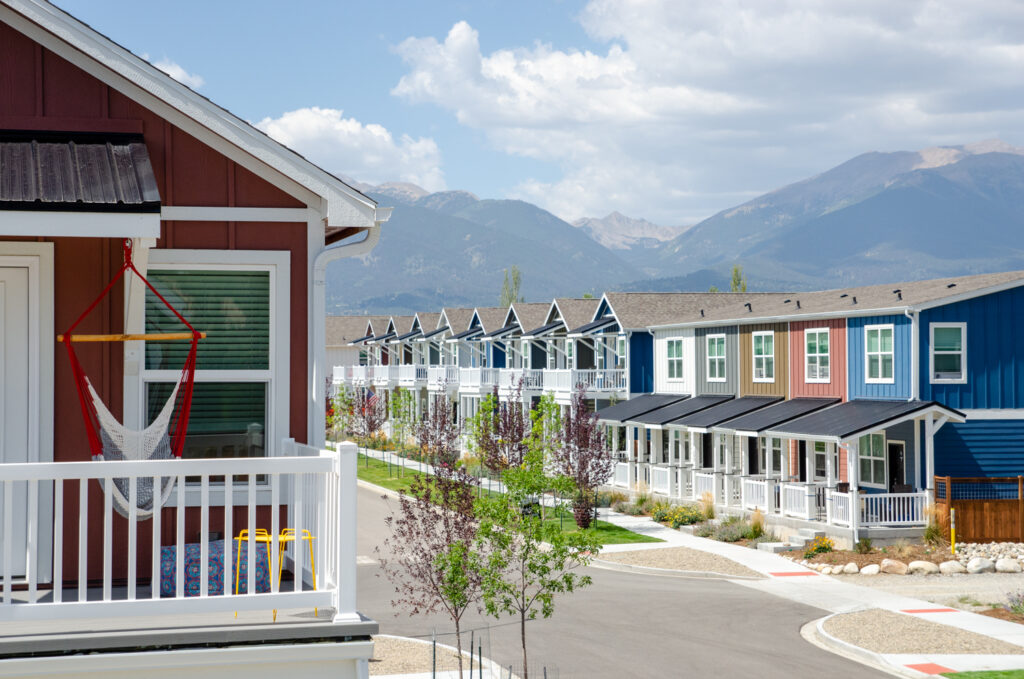 You care.
You want to know what is really going on these days, especially in Colorado. We can help you keep up.  The Lookout is a free, daily email newsletter with news and happenings from all over Colorado. Sign up here and we will see you in the morning!