Gen Z Voices: CPR News speaks to Colorado youth about issues that matter to them
CPR's Nathan Heffel spoke to the following Colorado Front Range Generation Z students about their 2022 TEDxYouth talks as part of his All Things Considered series, Gen Z Voices. The topics range from the importance of mental health, to why pronouns matter, and how important education funding is for indigenous youth and teens of color.
You can listen to their interviews, and find links to their TEDxYouth talks, below.
---
Attending school on a tribal reservation, and outside of it, led Aidan Gover to discover the disparities in education. He says funding is key.
Monarch High School junior Aidan Gover saw firsthand how school funding can lead to disparities in education after he experienced going to school at a tribal reservation, and outside of it. He spoke of his experience during his TEDxYouth talk last year called "The Gift of Education. We spoke to Gover about what he learned and what he feels needs to be addressed to help students in his Tribe succeed. Watch his TEDxYouth talk here.
Ella Winthers wants her peers to remember to take care of themselves while saving the world
Wheat Ridge High School junior Ella Winthers is passionate about the potential of her generation. But it can also bring anxiety and a sense of pressure to fix all of the world's problems. She gave a TEDxYouth talk last year on that issue called "It's not our job to Save the World." We spoke to Winthers about the importance for her peers to focus on self-care while trying to help address global concerns. Watch her TEDxYouth talk here.
When it comes to motivating students, Ava Conley has some ideas for teachers
Legacy High School sophomore Ava Conley gave a TEDxYouth talk last year called "Nurturing Motivated Learners." We spoke to Conley about the different ways to motivate ourselves and others and what teachers can do to keep students engaged and learning. Watch her TEDxYouth talk here.
Discussing gender is like thinking about clothes, says Ruby George, it's about what you feel comfortable in
Lakewood High School senior Ruby George, who identifies as non-binary, gave a TEDxYouth talk on this issue last year called "The Importance of Pronouns." We spoke to George about discussing gender and the comfort of identifying as something true to oneself. Watch their TEDxYouth talk here.
A failed test critical for a chance at MIT sent Sam Law into a spiral. Then he turned failure into success.
Legacy High School senior Sam Law had everything in order. He was in advanced classes, with the goal of going to the Massachusetts Institute of Technology. But then one failed test sent him into a spiral and shook him to his core.  We speak with Law about his journey through failure, recovery, and a reset of his life goals. Watch his TEDxYouth talk here.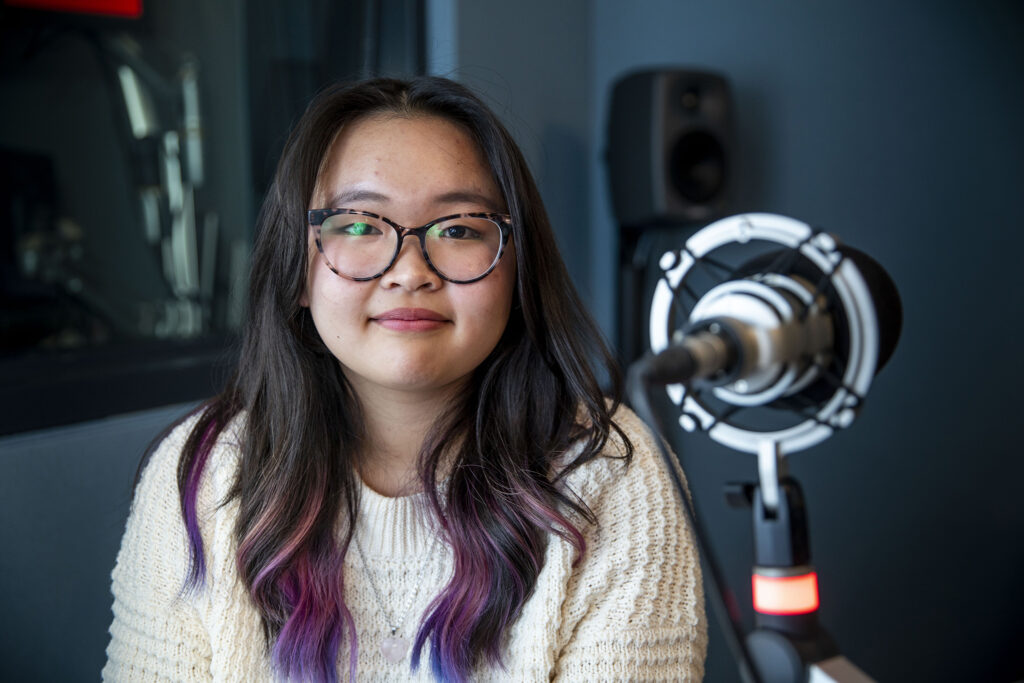 How Cadence Fong's search for her ikigai allowed her to embrace the 'I don't know'
What do you want to be when you grow up? It's a simple question but the answers can be quite profound.  We speak with Legacy High School senior Cadence Fong about finding her reason to get up in the morning through the Japanese concept of ikigai. Watch her TEDxYouth talk here.
Maya Dawson says mental health needs to be brought into school curriculum
Maya Dawson believes that while so much is being done to help students address mental health in school, integrating it into a school's everyday curriculum would make a huge difference. We speak with the Conifer High School senior about the issue. Watch her TEDxYouth talk here.
---
You care.
You want to know what is really going on these days, especially in Colorado. We can help you keep up.  The Lookout is a free, daily email newsletter with news and happenings from all over Colorado. Sign up here and we will see you in the morning!