Photos: 33 years after she killed her former lover, Robin Farris is released from prison to an emotional family reunion
"You're beautiful, beautiful!" Robin Farris declared to her weeping daughter Janelle as the two, overcome by emotion, freely embraced for the first time since Janelle, now a mother herself, was a child.
The setting was the waiting area at the Denver Women's Correctional Facility, and Farris was free on parole about eight years sooner than she, her family and her friends had expected.
Convicted of murdering her former lover Beatrice King in February 1990, Farris was sentenced to life in prison with no chance for parole for at least 40 years.
But just before Christmas last year, Farris was among 24 people to whom Gov. Jared Polis granted some form of clemency.
Farris, who was given a chance at early parole that was ultimately granted, was the first Black woman granted clemency from a Colorado governor in more than 30 years. She was also the third-longest-serving woman in the Colorado prison system.
Polis granted her a commutation after her lawyers, Kristen Nelson, and Risa Wolf-Smith, argued in their application that Farris had been an exemplary prisoner who used her time behind bars to help and counsel other inmates, to get a college degree, and to learn to be a counselor, which took about 2,000 hours. Women who were incarcerated with Farris, and have already been released, talked about the value of the emotional support they received from her, as well.
"Under very difficult circumstances, she managed to grow, change, and heal herself," Nelson and Risa Wolf-Smith said in a statement. Added Farris, "Words cannot describe how happy I am to be reunited with my family."
Farris's family said one of the first places they intended to go was a store to get her some new clothes. Snow was falling outside the prison when they walked into the daylight, with her grandson Dominic carrying the cardboard box that contains all of Farris's possessions from prison.
Here's what the morning looked like for Robin Farris: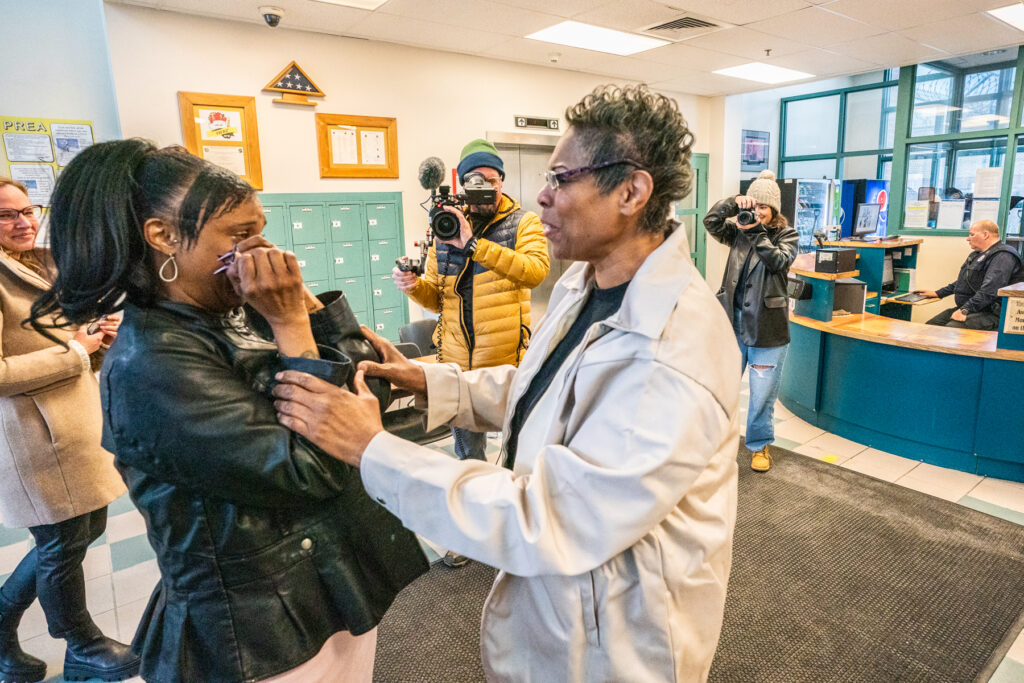 You care.
You want to know what is really going on these days, especially in Colorado. We can help you keep up.  The Lookout is a free, daily email newsletter with news and happenings from all over Colorado. Sign up here and we will see you in the morning!