A new reality for downtown Denver's half-empty buildings: 'The value's not gonna go back to what it used to be'
It's pretty apparent that most office workers enjoy the perks of working from home and are loath to go back to a daily commute, leaving a lot of downtown Denver's skyscrapers half-empty on any given weekday. 
What's less clear is exactly what that means for the future of those office buildings. There's a lot of real estate that isn't being used, but not a lot of solid plans for what to do with it. Intuitively, converting some of it into apartments makes sense, but that's easier said than done.
The one thing that is all but certain is that many office buildings are worth significantly less money now than they were before the COVID pandemic. Republic Plaza — the largest office tower in Colorado and an icon of the Denver skyline since it was built in the 1980s — is worth less than half of what it was valued at in 2012, according to loan documents for the property. That loss equates to hundreds of millions of dollars.
Appraisals aren't an exact science, and the building could eventually recover some of that value. But even so, it's definitely not worth what it was just a few years ago, according to Vivek Sah, director of DU's Burns School of Real Estate and Construction Management. The same holds true for much of the office real estate downtown, he said.
"The value's not gonna go back to what it used to be," Sah said. "We are seeing [that] across all the markets in the country. It's not ever gonna be the same .… If you add what's happening in our downtown in terms of homelessness and crime and other concerns, the downtown market is going to shift."
Indeed, it's hard to see a turning point for the office market in downtown Denver anytime soon. Nearly a quarter of the office space downtown is vacant, meaning the landlord doesn't have a paying tenant, real estate services firm CBRE said in a recent report. On top of that, companies that are paying rent are trying to offload a record amount of space because they aren't actually using it.
"Availability has shown few signs of plateauing," CBRE analysts wrote in the report.
Similar to home prices, commercial real estate prices tend to be cyclical, moving in tandem with economic conditions. To that end, the slowdown in the technology sector is taking a toll on Denver's office real estate market. At the same time, commercial landlords are heavily reliant on borrowed money, making the sector especially vulnerable to rising interest rates.  
But the current downturn – spurred by a fundamental shift in how offices are used – runs deeper than those kinds of cyclical issues.  It could have far-reaching consequences for the future of cities that have long relied on a busy hive of office workers to bring energy and commerce downtown.
Another big thing office buildings bring to cities is tax revenues. Denver's bottom line will eventually take a hit if millions of dollars in property value evaporates.
"The city has to budget for that because it's gonna happen .… The city has to not rely on whatever that contribution was towards their revenues and go from there," DU's Sah said. "For anybody relying on those values to go back up to the … levels a few years back … it's not realistic."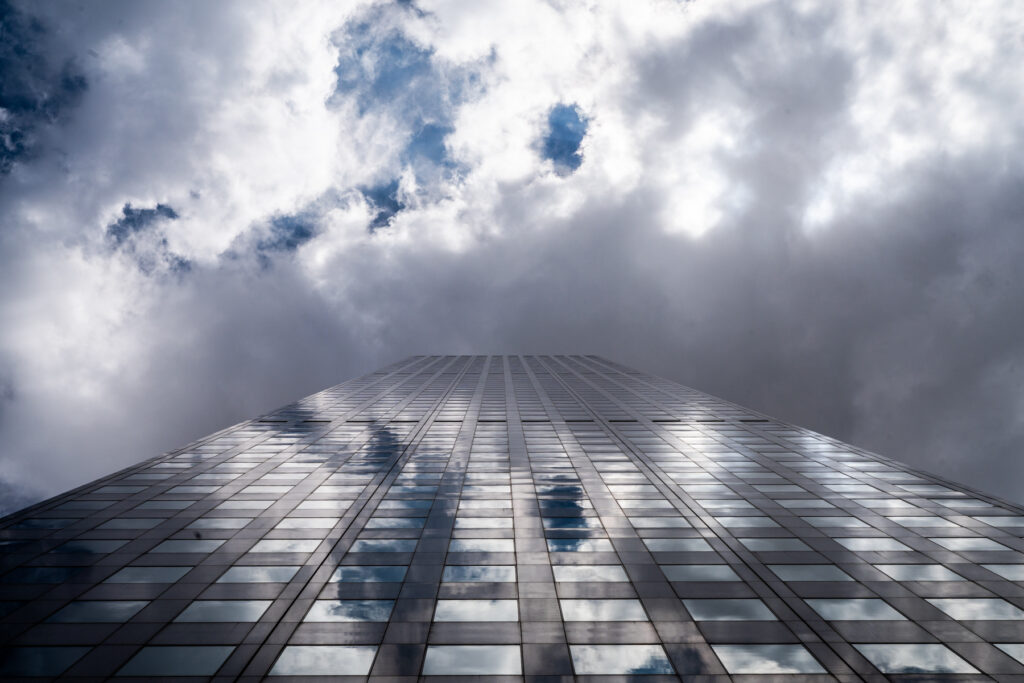 Property taxes are a critical component for city budgets, helping fill the coffers for everything from schools and police pensions to libraries and affordable housing initiatives. Office buildings accounted for roughly 20 percent of the $1.8 billion in property tax revenues collected by Denver County in 2022, second only to single-family residential properties, government data show.
Just like Colorado homeowners, the state's commercial landlords recently received an updated assessment of their property values. Unlike the state's homeowners, many office landlords aren't facing steep tax hikes. The value of downtown office buildings didn't really budge since the last time the numbers were run two years ago, according to Keith Erffmeyer, the Denver County assessor.
"We didn't have a lot of confidence, I think for obvious reasons, that things had rebounded significantly downtown," Erffmeyer said.
That's a big change from historical trends. Downtown office values rose 14 percent in the two years leading up to 2019 assessments, according to Erffmeyer. In 2015, they were up nearly 40 percent.
"Denver was kind of discovered, I guess is the best way to put it. We had just an incredible number of sales at very high prices in downtown Denver, where it seemed like money was just flowing into Denver," Erffmeyer said.
If office values crater dramatically, city officials could eventually be forced to either come up with the money somewhere else or cut the budget to plug holes.
For now, it's difficult to say where values will eventually shake out. A lot of businesses are in a freeze frame as executives struggle to figure out the best way forward. The picture will crystallize as more leases expire over the next couple of years, according to DU's Sah. A lot of companies won't renew their space, he said. That's when landlords will be forced to lower rents more broadly to attract new tenants.
Some buildings will fare better than others. Newer properties with modern amenities are picking up tenants that are leaving their outdated spaces.
Still, there are plenty of outdated office buildings in Denver, including some of the most recognizable features of the Denver skyline, like Republic Plaza. It's not clear what will happen next at the 56-story tower. The owners of the building, a partnership between MetLife's investment arm and property company Brookfield Properties, have run into trouble with the mortgage on the property. Neither firm responded to questions from CPR about whether there's a plan to reverse the slide in value.
Erffmeyer is hopeful Denver will be able to come out OK on the other side of the remote work revolution.
"I haven't seen signs of a complete collapse or a complete cave-in," Erffmeyer said. "It just seems to me like it's still transitioning and kind of looking for the right new normal."
You care.
You want to know what is really going on these days, especially in Colorado. We can help you keep up.  The Lookout is a free, daily email newsletter with news and happenings from all over Colorado. Sign up here and we will see you in the morning!