Colorado Public Radio's board structure and board membership is designed to enhance and facilitate CPR's ability to be a high-performing organization that carries out its vision and mission.
The Board as a whole is responsible for setting organizational direction and authority and then delegates management and the implementation of policy and CPR's approved plan to the CPR President.  
Board Meetings
CPR's Board of Directors meets in open session several times a year.  However, as permitted by law, portions of Board meetings and various Committee meetings are held in executive session due to discussions on individual employees, proprietary matters, information obtained on a confidential basis or matters requiring confidential advice of counsel. Executive sessions are closed to the public.
Board meeting locations are noted below. For more information, call 1-800-722-4449.
The Board of Directors will be meeting in open session on the following dates at 11:45 a.m. unless otherwise noted:
June 21, 2023 at 2:30 p.m. The Cable Center, 2000 Buchtel Boulevard S., Denver, CO 80210. A portion of the meeting was held in executive session and closed to the public to discuss confidential and proprietary matters.
November 10, 2023 at CSU Spur, 4817 National Western Drive, Denver, CO 80216. A portion of the meeting was held in executive session and closed to the public to discuss confidential and proprietary matters.
All dates may be subject to change.
Board Officers
Bradley Greenwald, Chair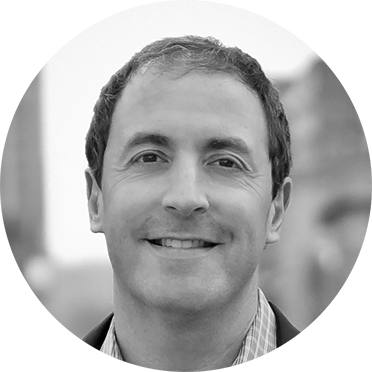 Brad Greenwald is the Founder and Managing Partner of Hilltop Venture Partners which invests in and manages early stage technology businesses. He has held senior management roles in global companies including Time Warner and Polaroid. He is the founder of Education Funding Partners, an Adjunct Professor at the University of Denver and an invited speaker at several national venture capital conferences.  He has served on the Board of Directors for Oxfam America, Food Bank of the Rockies and Cooking Matters, and currently serves on the Jewish Colorado Investment Committee. He is an Aspen Institute Crown Fellow and a co-founder of the Evergreen National Education Prize. Greenwald has a B.A. from Princeton University and an M.B.A. from Harvard Business School.
Michelle Sobel, Vice-Chair
Michelle Sobel is the COO at Unify America, a nonpartisan bridge-building organization with a mission to replace politics with problem solving. In 2002, she co-founded Emmi Solutions, a patient engagement technology company, and in 2008 co-founded Analyte Health, a virtual care company which integrates lab testing in a telehealth setting. Before entering healthcare, Sobel was the Creative Director at Jellyvision, a maker of games and interactive conversations. Prior to that, she was a film editor with credits including Merchant-Ivory's "Howards End" and "Remains of the Day." She supports local Denver nonprofit organizations as a member of Impact 100 Metro Denver and volunteers with local DECA high school chapters, mentoring students with an interest in pursuing careers in entrepreneurship. Sobel received her B.A. from Brown University.
Rishi Hingoraney, Treasurer
Rishi Hingoraney is SVP Revenue at Stacker, a digital content studio and newswire, where he works with digital marketing teams at hundreds of brands to develop and distribute data-rich journalism. Prior to that, he was SVP Client Partnerships at Ibotta, a mobile shopping platform based in Denver, where he helped build and scale partnerships with 2,500+ retailers. From 2010-2017, Hingoraney worked at NPR in Washington, D.C., where he held a variety of roles in public policy, business and content licensing. Overall, he has more than 20 years of experience in the media and tech spaces across a wide range of disciplines. Hingoraney earned a B.S. from Vanderbilt University and a J.D. from the University of Georgia School of Law. 
Lori Bergen, Secretary
Lori Bergen is the founding dean of the College of Media, Communication and Information at the University of Colorado Boulder, where she holds the James E. De Castro Chair in Global Media Studies. A former journalist, she has been a faculty member and served in academic leadership roles at Kansas State, Texas State and Marquette universities. Currently a trustee of the Poynter Institute for Media Studies, Bergen is a member of the Arthur Page Society, and has served on the board of eTown and as president of the Association for Education in Journalism and Mass Communication. She is co-author of a book, News for Us: Citizen-Centered Journalism, and holds a Ph.D. from Indiana University.
Directors
Linda Appel Lipsius
Linda Appel Lipsius joined the board of Denver Urban Gardens in 2020 and became Executive Director in 2021. She brings strong business and entrepreneurial experience and a commitment to regenerative business and living. As co-founder & former CEO of Teatulia Organic Teas (a public benefit corporation) and co-founder of the mama 'hood, she built universally-respected national brands known for doing things better. Prior to that she was a Vice President at Orange Glo International. She earned her B.A. in Political Science from Columbia University, M.B.A. in Finance and Organizational Management from NYU's Stern School of Business, completed her Permaculture Design Course in 2019 and was part of the Leadership Denver class of 2020. In her spare time, she runs, cycles, practices yoga, reads and escapes to her cabin in the mountains.
Ricardo Baca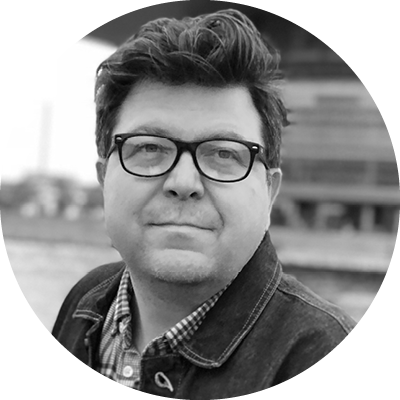 Ricardo Baca is a 20-year veteran journalist, keynote speaker, entrepreneur, TEDx veteran and Indigeneous-born Colorado native. He served as The Denver Post's first-ever marijuana editor and founded news vertical The Cannabist, where he extensively covered the advent of adult-use cannabis and related issues across the country and around the world. In 2016, Baca launched marketing firm Grasslands: A Journalism-Minded Agency to work directly with business leaders in highly regulated industries, including cannabis, real estate, technology, media and traditional healthcare. Named Marketer of the Year by AdCann in 2019, Baca has received numerous accolades for his trailblazing work across the media paradigm.
Amy Blair
Amy Blair is Senior Vice President and Chief People Officer for Liberty Global, a world leader in converged broadband, video and mobile communications and an active investor in cutting-edge infrastructure, content and technology ventures, with 33,000 employees across its operations and 85 million subscribers throughout Europe and the United Kingdom.
Blair is responsible for leading Liberty Global's human resource function, including its global people strategy across talent, organization, culture, engagement, performance management, reward, leadership and internal communications. A 30-year industry veteran, she's held numerous international leadership positions within Liberty Global where she has transformed the people function and founded flagship talent and leadership programs as well as the company's Diversity, Equity and Inclusion Council.
Blair currently serves on the Board of Directors of Telenet Group Holding NV, a Liberty Global subsidiary and a Belgian public limited, The Cable Center and the Executive Advisory Board for the Daniels School of Business at the University of Denver. She has been awarded Woman of the Year by The WICT Network Rocky Mountain Chapter.
Dr. Robert Contiguglia
Dr. Robert Contiguglia served on the CPR board from 2009-2017 and was Board Chair from 2014-2017. A retired nephrologist, he has also served on the board of US Soccer, serving as president of their board from 1998-2006. Dr. Contiguglia was recently elected into the National Soccer Hall of Fame and is currently the board chair. He also serves as co-chair of the World Cup Denver 2026 bid committee.
In addition to his extensive experience in soccer, he is President of Colorado Kidney Associates in Denver, Colorado. Dr. Contiguglia is a clinical professor of medicine at the University of Colorado Health Sciences Center and has published extensively in the area of clinical dialysis.
Steve ErkenBrack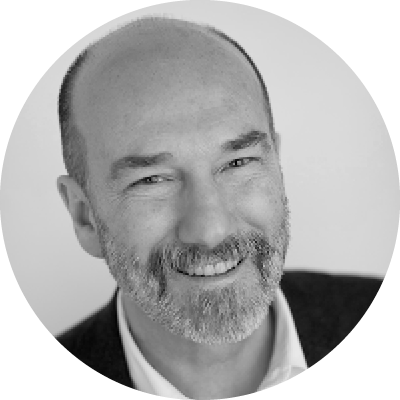 Steve ErkenBrack has enjoyed a diverse, 40-year career in both law and health care, serving as President & CEO of Rocky Mountain Health Plans, as Mesa County's elected District Attorney, and as Colorado's Chief Deputy Attorney General. He has founded two law firms, one in Grand Junction in the 1980s and one in Denver and Grand Junction in the 1990s, with a practice emphasis in litigation. He is currently Of Counsel with Hoskin Farina & Kampf, P.C. in Grand Junction.
ErkenBrack's legal and health care acumen has been recognized on a statewide and national basis. He has served a health care resource for numerous state and federal officials in both political parties. The Colorado legislature has repeatedly appointed Steve as its health plan representative on multiple health care Commissions and Boards.
ErkenBrack has also served as Chair of the Board of Law Examiners, appointed by the Colorado Supreme Court, on the Board of Governors of the Colorado Bar Association, and as President of the Colorado District Attorneys Council. He received his law degree from the University of Colorado and his undergraduate education at the United States Naval Academy and Washington & Lee University. He is admitted to practice before all courts in Colorado and before the United States Supreme Court.
Jack Finlaw
Jack Finlaw has been the president and chief executive officer of the University of Colorado Foundation since 2014.  Before he joined the Foundation, Finlaw spent more than a decade in public service.  He was chief legal counsel to the Governor of Colorado from 2011 to 2014 and he held several senior governmental positions with the City and County of Denver between 2003 and 2011. Prior to his public sector career, he was a corporate and securities lawyer in the cable television industry for almost twenty years. Finlaw's current community service includes membership on the board of the Scientific and Cultural Facilities District and he chairs the board of Visit Denver. He has also been a member of the boards of the Colorado Symphony, the Denver Public Library Friends Foundation and Opera Colorado.  Finlaw is a graduate of Georgetown University's School of Foreign Service and the University of Denver College of Law.
Ned Harding
Ned Harding co-founded the data analytics company Alteryx in 1997. He stepped down as CTO in 2018 after the company went public. He now serves as a special adviser. Harding has more than 40 years of experience in software programming, software architecture and product development and has been involved in multiple startups.
Sherisse Hawkins
A creative minded CEO with strong engineering background, Sherisse Hawkins has a proven record in meeting impossible deadlines, delighting customers, and re-imagining how things can be done. She believes anything is possible in the digital world. Hawkins, an engineer and technologist, has a passion for driving the evolution of digital narrative content, and believes she has the best job ever as founder and CEO of Pagedip. As an award-winning business owner and accomplished international speaker, she loves helping others on their life journey. She has appeared in Vanity Fair and on ABC's Shark Tank.
Hawkins has an engineering degree from the University of Arizona and a Masters in Engineering Management from University of Colorado at Boulder. She worked as a Walt Disney Imagineer, building theme park attractions around the globe, and a system architect specializing in digital video delivery. Prior to starting PageDip, Hawkins held a VP engineering position at Time Warner Cable where her team's product was deployed to over 13 million subscribers.
She has been recognized as Women of the Year in Technology by WICT, is a Betsey Magness Leadership Fellow, and has served on industry, education, and nonprofit boards including YWCA, SCTE, Regis Executive advisory board and Frequent Flyers Aerial Dance.
Nelson Hioe
Nelson Hioe co-founded Raith Capital Partners in 2012. Raith is a real estate investment firm that has invested and managed over $1.5 billion of capital across its equity and debt platforms, and its Partners have invested over $2.5 billion of equity in these strategies since 2009. Prior to forming Raith, he was a managing director at Rialto Capital Management, which he joined in 2009. While at Rialto, he was involved in the firm's acquisitions effort for whole loan portfolios and securities. Prior to Rialto, Hioe worked at The Blackstone Group in the firm's real estate private equity fund, focusing on real estate investments in several property types. Prior to Blackstone, he worked in affordable housing finance at The Community Builders and as a strategy consultant. He received a Bachelor of Arts degree from Williams College and an M.B.A. from Harvard Business School, and is a trustee of the Museum of Contemporary Art Denver.
Carlos P. Hipolito-Delgado
Carlos P. Hipolito-Delgado is a professor in counseling at the University of Colorado Denver. His research examines the sociopolitical development of marginalized youth and training to improve the cultural competence of counselors. Hipolito-Delgado has over 35 peer reviewed journal and book chapters published on the topics of ethnic identity, internalized racism, empowerment and transformative student voice initiatives. He is the past president of the Association for Multicultural Counseling and Development (AMCD) and past chair of the American Counseling Association Foundation. He has been recognized with the Exemplary Diversity Leadership Award by AMCD and the University of Colorado Denver Faculty Assembly Award for Service. He possesses a Doctor of Philosophy in counselor education from the University of Maryland College Park. Hipolito-Delgado previously served on the CPR Community Advisory Board.
Deidre Johnson
Deidre Johnson is the CEO and executive director of the Center for African American Health, a community-based organization dedicated to empowering the Black community to make informed health decisions that benefit the whole person through education, collaboration and advocacy. Johnson is an ASCEND Aspen Institute Colorado Children and Families Health and Human Services Fellow, a Transformative Leadership for Change Fellow, a Bonfils-Stanton Foundation Livingston Fellow, an Adjunct Professor in the University of Denver, University College Nonprofit Leadership Program and a member of CHIEF, a private membership network focused on connecting and supporting women executive leaders. A results-oriented executive, Johnson has an extensive background in strategic planning, grant making, grants management, fundraising, program development, project management, strategic learning and systems evaluation. She has been recognized among peers as an exceptionally creative, innovative, collaborative, adaptive leader who consistently achieves professional and organizational goals.
Johnson currently serves on the following boards and steering committees: Colorado Maternal Health Task Force, Rose Community Foundation Community Grantmaking Committee, Colorado School of Public Health Advisory Board, Colorado Behavioral Health Task Force, HB22-1157 Data Advisory Work Group, Mile High Health Alliance, Yale Philanthropy Conference Advisory Board, Lighthouse Writers Workshop Development Committee and Colorado State Senator James Coleman's Health Care Policy Cabinet. A Denver native, she graduated from St. Mary's Academy, holds a Bachelor's Degree in English from Princeton University and an MBA from the Yale School of Management.
Adrian Miller
Adrian Miller is a food writer, attorney and certified barbecue judge who lives in Denver, CO. Miller received an A.B. in International Relations from Stanford University in 1991, and a J.D. from the Georgetown University Law Center in 1995. He is currently the executive director of the Colorado Council of Churches and, as such, is the first African American and the first layperson to hold that position. Miller previously served as a special assistant to President Bill Clinton with his Initiative for One America—the first free-standing office in the White House to address issues of racial, religious and ethnic reconciliation. Miller also served as a senior policy analyst for Colorado governor Bill Ritter Jr. 
Robert Moore
Robert Moore has spent his professional career serving in Colorado state government and higher education administration. He recently retired as the Sr. Vice President for Finance and Administration at Colorado College, where he also spent a year as the acting Co-President. Prior to Colorado College, he also held similar positions at the University of Colorado and the Colorado School of Mines. Previously he served as the Deputy Executive Director at the Colorado Department of Higher Education and as the Staff Director for the Joint Budget Committee of the Colorado General Assembly. He is a past member on the Board of Directors for University Hospital, the Chair of the Board of Directors for the National Association of College and University Business Officers and the Douglas County School Board.
Jay Rolls
Jay Rolls is an advisor in the telecommunications industry. He was the SVP & Chief Technology Officer at Charter Communications in Denver, Colorado from 2011 to 2019. During that time he and his team had the responsibility for Engineering & Architecture across all aspects of Charter's wireline business. Previously, Rolls served in a variety of roles during 13 years at Cox Communications including SVP of Technology. 
Brandy Schultz
Brandy Schultz is an entrepreneur, founding the award-winning nationwide staffing service Adventure Nannies, host of "Adventure Nannies On Air" podcast, and recently co-founded Sound Future; a nonprofit designed to measure, discover and deploy meaningful environmental solutions for the live entertainment industry. When not at home in Denver, Schultz and her husband Wesley raise their young son and daughter on the road, traveling worldwide with his band, The Lumineers. Schultz's work has been featured in the New York Times, Parent Magazine, San Francisco Business Chronicles, FOX news online, and more. Her podcast, "Adventure Nannies On Air", has over 40 episodes and explores the intricacies/pitfalls among caregivers and their employer-families. Schultz previously served on the CPR Community Advisory Board.

Sarah Shrader
Sarah is the owner and co-founder of Bonsai Design, a world-class aerial adventure course design/build firm based in Grand Junction, Colorado. Her attention to detail and profitability has facilitated Bonsai's exponential growth over the last 18 years, helping to position Bonsai as an industry leader in sustainable outdoor aerial adventure. From treetop canopy tours to 3,000-foot ziplines, Bonsai pushes the edges of the industry with its innovative installations that captivate hundreds of thousands of participants who experience its courses each year.
Shrader is the founder and chair of the Outdoor Recreation Coalition of the Grand Valley (ORC), a group of businesses and organizations committed to economic development in the outdoor recreation industry in Western Colorado. She also serves on the executive committee of the State of Colorado Outdoor Recreation Industry Office, the Colorado Forum and the School District 51 Foundation Board, where she is the current president. Shrader was the co-chair of the successful 2021 campaign to build a new $120-million Grand Junction High School. She was also a Colorado Governor's Fellow in 2018-2019.
Shrader and her husband and business partner, Thaddeus, are the designers and anchor tenants of Riverfront at Las Colonias on the Colorado River in downtown Grand Junction. Most recently, she designed and developed the Outdoor Recreation Industry Studies Bachelor of Science degree at Colorado Mesa University, where she serves as program director and faculty.

Andra Zeppelin
Andra Zeppelin is a community leader, the executive director of the Zeppelin Family Foundation, and a principal at Zeppelin Development, where she is in charge of strategic community partnerships, civic engagement, and key business and political relationships. She serves on the boards of Denver Film and the Colorado Symphony, as well as on the development committee of her daughters' school, the International School of Denver. She recently joined Electing Women as an official sponsor, a group she has supported for years as she is dedicated to supporting more women in elected office. 

W. Dean Salter, Emeritus Board Member
Dean Salter has served on the CPR Board of Directors for six terms, consisting of nineteen years (1992-1998, 2005-2012, 2013-2019). In June of 2019, in recognition of his sustained and exemplary service, he was unanimously elected Emeritus Member of the CPR Board of Directors. Salter is of counsel with Bryan Cave Leighton Paisner LLP. Before retiring from active practice, he was a corporate partner with Holme Roberts & Owen, which combined with BCLP in 2012. He has served on the Board of Advisors for the University of Colorado at Denver's Center for Entrepreneurship and the College of Business. He has also served on the Board of Directors of Rocky Mountain Junior Achievement and Goodwill Industries of Denver. Salter received his LL.B. from University of Virginia and his A.B. from the University of Kansas.
Stewart Vanderwilt, Ex Officio
Stewart Vanderwilt came to Colorado Public Radio in July 2018 after 18 years as the director and general manager of KUT and KUTX in Austin. The 15 years prior, he held various roles at Indiana Public Radio, including as general manager. Vanderwilt has a bachelor's of science degree in business and marketing from Ball State University. He currently serves on the board of Public Radio International and previously served on the board of Greater Public and the Station Resource Group.