After Shooting, Rep. Coffman Raises Concerns About Security Away From Capitol Hill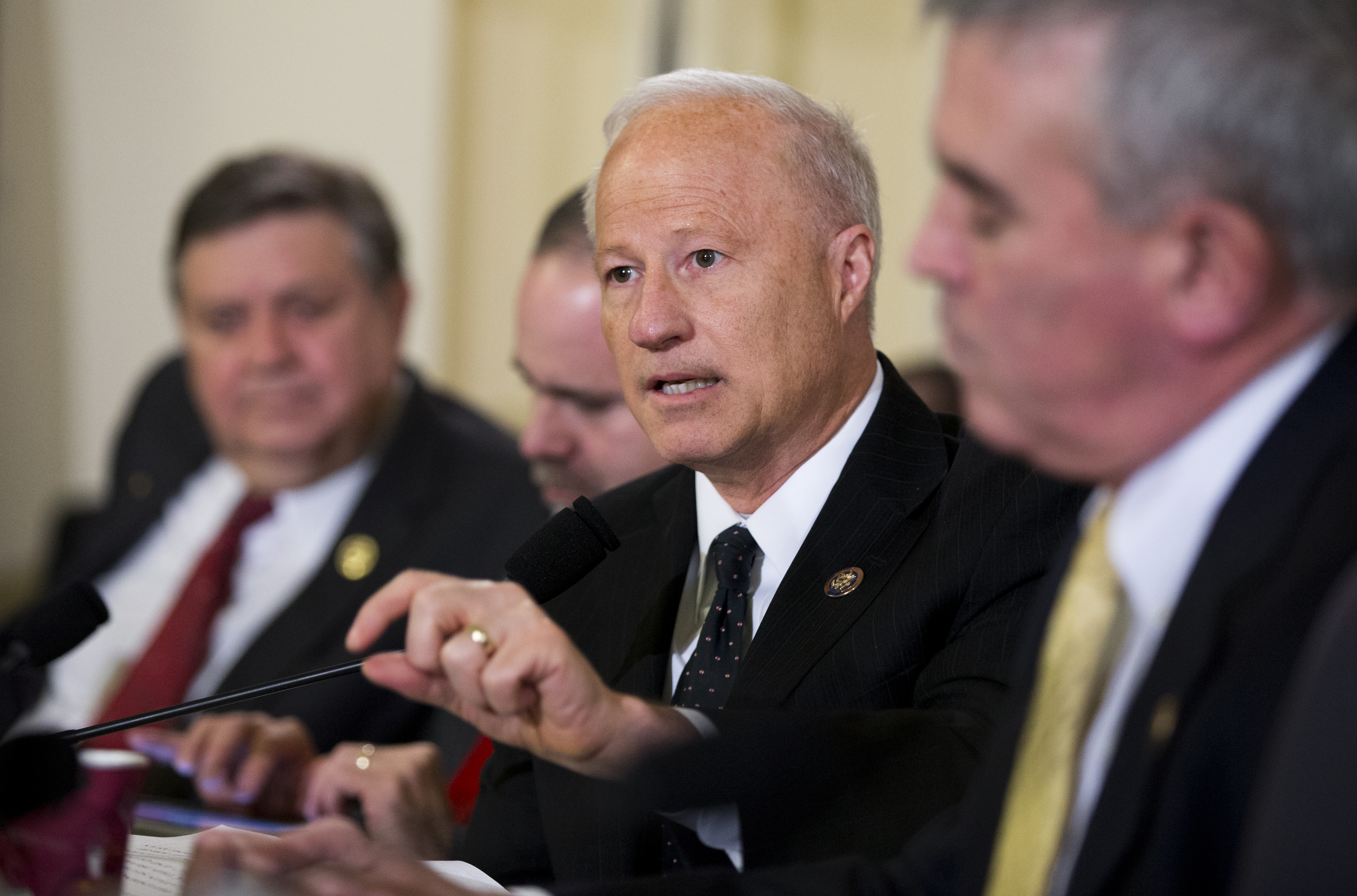 (AP Photo/Manuel Balce Ceneta)Republican lawmakers at a congressional baseball practice were the target of a shooting Wednesday outside Washington, D.C. No Coloradans were at the practice, but Rep. Mike Coffman said he believes there should be better security procedures for those in Congress, as well as their staff, once they're Capitol Hill.
"On Capitol Hill itself I think the security's very robust," Coffman told Colorado Matters host Ryan Warner. "What is missing that will have to be reviewed is when members, as a group, go off of Capitol Hill into greater Washington, D.C., to do something, there isn't security."
​Coffman says it was "lucky" that this morning, the Republican members gathered at the ball field included one representative who has a full-time security detail because of his position in leadership. That congressman, House Majority Whip Steve Scalise of Louisiana, was one of five people wounded in the attack. President Donald Trump said the shooter was taken into custody and has died.
Transcript:
Ryan Warner: Let's speak now with a member of Colorado's Congressional delegation who was not at the baseball field in the Washington area where a shooter opened fire this morning. None of the Colorado members were there during this practice for an annual game between Republicans and Democrats. It's when a gunman opened fire, injuring several people. The president in a press conference earlier said the assailant is dead. So on the line with me is Congressman Mike Coffman, Republican of Aurora. He wants to see a review of congressional security procedures and he's on the phone from Washington. Hi Congressman.
Congressman Mike Coffman: Hi.
RW: First of all, what concerns does this raise for you, what questions does this raise for you?
MC: Well I think on Capitol Hill itself we have the, I think the security is very robust but what is missing that will have to be reviewed is when members as a group go off of Capitol Hill into greater Washington, DC to do something, there isn't security. What was, if there was one thing that was lucky about this situation is that the top five positions in Washington leadership positions have security details with them at all times. The Speaker of the House, the Senate Majority Leader, the Majority Whip, the Minority Leader and the Minority Whip. And that's all. So it was just lucky and sorry that the Whip, the Majority Whip was shot, and he'll recover, is a great tragedy, but had it not been for him participating, there would have been no security whatsoever there. And the casualties, which, would have been much greater than we suffer. So I think that part clearly needs to be reviewed.
RW: So a question of whether there needs to be more security offsite for more members. You mentioned the House Majority Whip, Steve Scalise, who is reportedly in stable condition. I understand that you were called just this morning onto the House floor. I gather that was a briefing about this. Can you just tell us what happened?
MC: Well there was a briefing about it and then we also had the chaplain then give a prayer and Speaker of the House spoke about unity. Not for members, not just for members of Congress, but for the country and Nancy Pelosi spoke to the same as well. So it was really an inspiring moment. They certainly went over the incident. We had two police officers, or two Capitol police officers who, again providing security for the Majority Whip, Steve Scalise, who exposed themselves in advancing at the shooter and were wounded. And then we had another staff member that was wounded and then we had, let's see, a member of, Steve Scalise that was wounded and there was a lobbyist that was participating as well that was wounded. 
RW: So you talked about unity for the country. I want to note that the game for which they were practicing this morning will go on tomorrow and you suggest that Democrats not play Republicans but that the teams be mixed up, I guess. 
MC: You know it'd be great to have more bi-partisan effort but you know, this is a tradition in Congress and I think what will be noted, what will be remembered is the fact that it's a sign of resilience for the country. That despite this horrible incident, that this game will go on. It's a charity game. It goes towards a charity in Washington, DC, Boys and Girls Clubs in the DC area, so. But I think it says something about the country, positive about the country that is not being cancelled. I thought it would be but I'm glad it's going forward and I'll be there. 
RW: That is congressman Mike Coffman of Aurora joining us by phone from Washington, DC.