Denver Fixture Of Fixtures, Architectural Salvage, Closes Its Doors
For nearly three decades, an unusual store called Architectural Salvage has been a Denver institution, attracting people with old homes who want to replace a fixture with something authentic. 
On Monday, the store closes its doors. Co-owners Roger Johnson and Betsy Werhane are moving to Tucson, to retire. 
The merchandise, which includes hardware, doors of many shapes and sizes, lights and oddities -- a wicker baby carriage, a urinal, and a small organ during a recent visit -- is almost all from the 1880s through the 1930s, what Werhane calls "Era of Denver," when all of the old homes were built. Johnson says nearly everything was made locally at the time.
"Everything was pretty much built by craftsmen up through the 1920s. And then in the 20s and 30s they started going a little bit art deco and everything started being mass-produced after WWII. And a lot of the quality and detail that had been in the Victorian era and earlier periods was pretty much gone," he says.
Denverites did start to see the charm of their old homes, which is what kept Architectural Salvage in business for so long. But Werhane and Johnson could not find a buyer for the store, so everything has been marked down.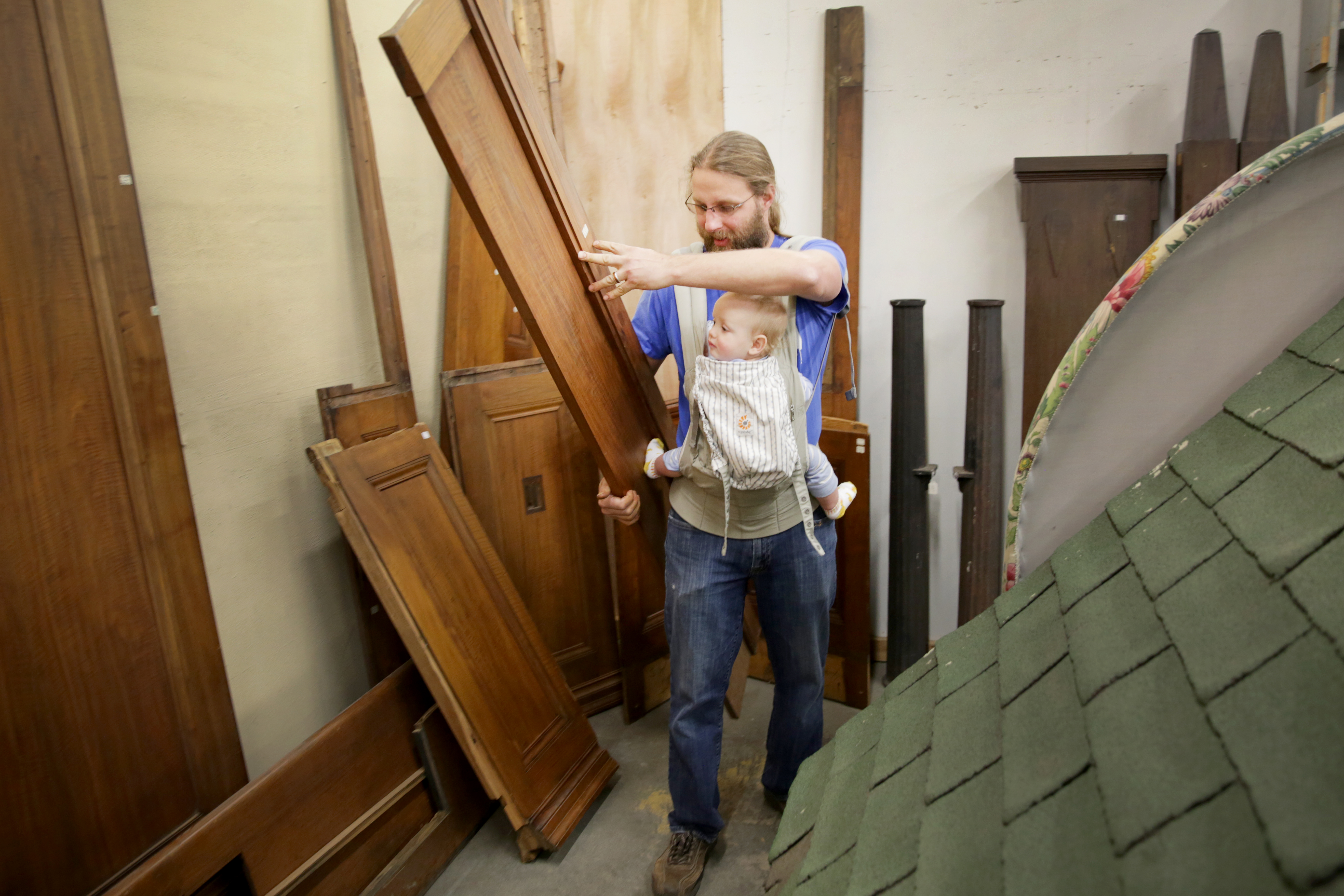 After Monday, the store will open once more, for an auction on March 12.