Heavy rains flood roads, strand cars in Colorado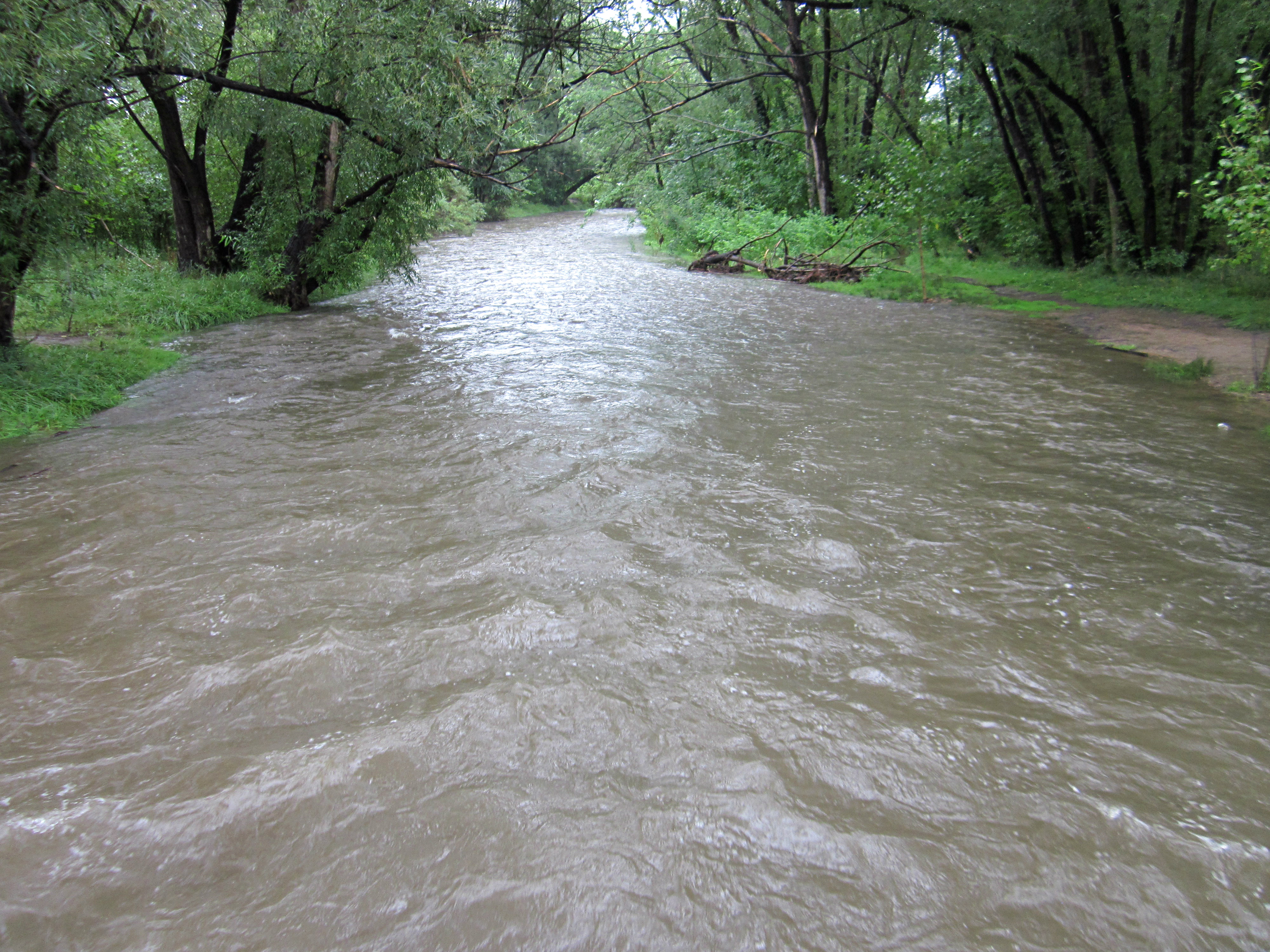 Northern Colorado got the brunt of heavy rains that flooded streets and stranded drivers up and down the Front Range.
Four inches of rain fell Tuesday in the town of Windsor, about 50 miles north of Denver. Some people had to be rescued from their stranded cars, while others walked through flooded streets.
#Denver #Colorado #flash #flooding RT @bwillie: This is on ramp to NB I-25 at 8th #cowx #9wx pic.twitter.com/1BbwBlgkfC

— The Weather Channel (@weatherchannel) July 29, 2014
"It has rained over the course of the last day over almost every square inch of the state Colorado," state climatologist Nolan Doesken told "Colorado Matters" host Ryan Warner. "And if you go back two days, it did rain over every square inch."
In the mountains, the rains triggered a mudslide that closed a portion of Interstate 70 near the tiny community of Wolcott.
"When you get heavy rains at high elevation, that's something Colorado experiences,"  Doesken says.
Minor street flooding in #Lyons #cowx pic.twitter.com/AZRoEqrDKQ

— Matthew Jonas (@photojmatthew) July 30, 2014
There were no major problems in the foothills hit hard by last September's flooding, but at least one road in Lyons still had several inches of water on it Wednesday. Some portions of the state have received six to seven inches of rain in recent weeks. But that's still much less than last September, when 10 counties suffered double-digit rain totals in a matter of days.
"We are not at that magnitude by any means," Doesken says.
The wet weather is welcome news to previously dry areas like the Arkansas Valley and the Western Slope. "Some of the heaviest rains have fallen in some of the previously most drought-stricken parts of the state," Doesken says.
More rain is forecast throughout the day but with only pockets of heavy accumulation. The heaviest of the rain should be over by the end of Wednesday, and Doesken says to remember that the wet weather is not all that uncommon for this time of year.
"To put this in context, when you look at the history of summer rains in Colorado, that the last week of July and the first few days of August have historically been some of Colorado's wettest," Doesken says.