'In The Heights' Casts Spotlight On Denver School Of The Arts' Students Of Color
Denver School of the Arts, says he's "not really a musical guy." But one Broadway show has been on his mind for years: "In the Heights," created by Lin-Manuel Miranda, of "Hamilton" fame, and Pulitzer-Prize-winning playwright Quiara Alegría Hudes.
"This is the first musical that really caught my attention," Rodriguez says. "It made me proud to be Hispanic and do theater because it created a platform for a Hispanic neighborhood."
"In the Heights" opened last week at Denver School of the Arts and runs through Saturday. It's about a tight-knit Hispanic community in New York City's Washington Heights. The show won a Tony Award for Best Musical in 2008.
"People are always like, how is DSA going to do this [because] DSA is such a white school," Rodriguez says. "But I think we did a pretty good job at putting this together because, honestly, it kind of shows how many people of color we actually do have."
The musical is also a favorite of 16-year-old Vanesa Gomez, who is in the school's voice department. Gomez plays Abuela Claudia, "the matriarch of the community."
Abuela is Spanish for grandmother. "But she's not actually anyone's biological grandmother," Gomez says. "It's the name given to her by the community because she's so caring."
Gomez says she loves how connected her character is to her culture.
"I'm also very proud of my culture," Gomez says. "I like to be able to teach people about it and educate people, and I love being Hispanic."
Denver School of the Arts assistant principal Aspen Miles says "In the Heights" is an important show "because it allows students of color to portray themselves in roles that are not the maid or the stereotypical role that we have seen."
"This is their lives," Miles says. "They can see themselves in these people. They can see their communities. And they're able to step right in and use their own experience as a young person of color and show it in the wealth of their performance."
Miles is African-American and says she came to the school a few years ago to help students of color feel more welcome, in hopes the students will stay. She believes it's important to have diverse voices in schools and the arts.
This production doesn't have an all-Latino cast. Students of many different backgrounds and races also have roles in the cast of 63. The show's creators say that's OK for a high school -- but not in professional productions, which can cast a broader net.
"Within the context of professional productions, casting the roles appropriately is of fundamental importance," Quiara Alegría Hudes, who wrote the book for "In the Heights," said in an interview with American Theatre magazine. "I do not hold these views as strongly with educational and non-professional productions. I'm happy for schools and communities who do not have these actors on hand to use 'In the Heights' as an educational experience for participants of all stripes."
"There's no one Latino way to say that," Hudes said. "There's no one urban way to say that. There's as many ways to say that as there are human beings. So you have to find a way that fits your voice truthfully, that is not imitative of someone else's speaking style."
DSA drama teacher Brandon Becker directs the show and says he brought in artistic advisors to help "find that balance between honoring the culture this show is about and being true to themselves as performers." And it was partially the need for a "culturally diverse group" that kept the school from doing a show like this for some time, he says.
The school also added student matinee shows, inviting other Denver schools to see "In the Heights," in the hopes the production would recruit more students of color.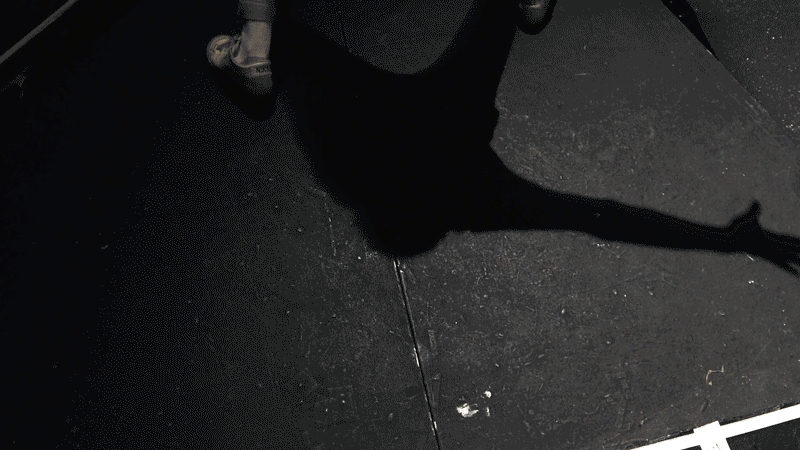 Gomez said she's just excited to show off aspects of her culture that people may not envision "when they think of poor Hispanic communities ... that it's a lot of fun and they get through the hard times while still having fun." 
Miranda and Hudes are currently at work on a film adaptation of "In the Heights."
Related: