Methodist Church's First Openly Gay Bishop Prepares For Move To Colorado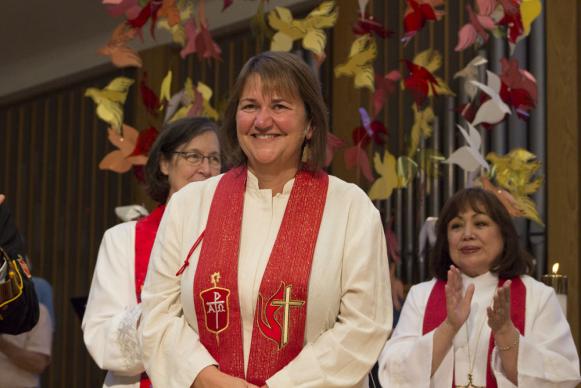 United Methodist Church tenets state that homosexuality is "incompatible with Christian teachings," and bar homosexual people from ordination, but that is not stopping Karen Oliveto from taking over as resident bishop for the church's Mountain Sky area.
"I love that this region, from what I've heard so far, is really willing to experiment with what it means to be in church -- it actually spills out into the community in exciting ways," says Oliveto, who is openly gay and will move to Colorado from San Francisco this month. "I think the church is best when it goes to the margins or to where the people are, rather than waiting for people to come through the doors. I don't believe that if you build it, they will come -- people are building their lives and we're supposed to come to them."
But some members of the church have asked that Oliveto's election be ruled invalid because of her sexuality. A decision may be made in October; until then, Oliveto said she and her supporters will carry on.
"We keep saying, this wasn't a political run, it wasn't way to tell the rest of the church, 'We're just going to rub your noses in this,'" she said. "It was the Holy Spirit saying, 'For such a time as this, we're just going to push forward.'...It's been the most profoundly moving experience of God I've ever had in my life."
The Mountain Sky area covers Colorado, Utah, Wyoming, Montana and part of Idaho. Oliveto, the first openly-gay bishop in the seven-million member church in the U.S., was elected to the position in July.