Mikah Meyer Called Out The Lack Of LGBT Representation In The Outdoor Industry. Now, REI Sponsors Him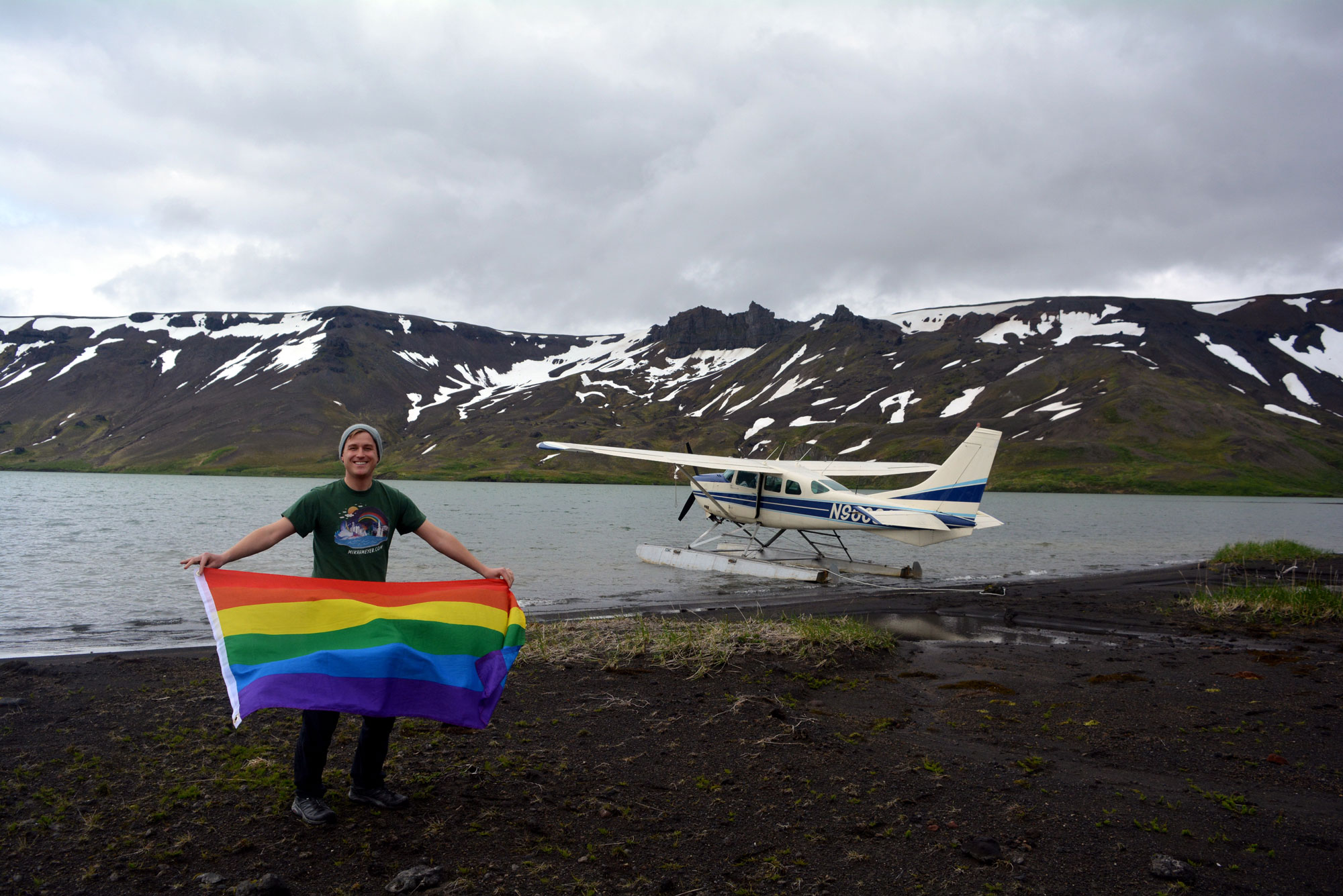 389 visited, 29 to go.
For the past two and half years, Mikah Meyer has been traveling to every National Park Service site in America, from parks to monuments to historic places. At the same time, he's trying to make the outdoors more welcoming to LGBT people.
Meyer, who is gay, penned a critique on the lack of LGBT representation in the outdoor recreation industry in 2017 for Outside Magazine. He said he had trouble finding sponsors for his mission, and was even dropped by one for doing LGBT outreach and advocacy.
"I did really comprehensive research before starting this journey, trying to find someone (who is also gay) who I could approach their sponsors to work with me, and I found nothing," Meyer said.
But finally, a match was made. REI sponsored Meyer for the company's anti-Black Friday #OptOutside program.
"It was so meaningful that they involved an openly gay person because it was the first time in the history of the industry that anyone has done that," Meyer said.
In 2019, Meyer will help enhance REI's presence during Pride Month, consult on their LGBT programs, attend speaking events with REI and more.
Amidst all his work with REI, Meyer will finish his National Park Service journey. He plans to finish on the steps of the Lincoln Memorial on April 29 at 11 a.m., three years not just to the day, but to the hour of when he started.
The date also honors Meyer's father, who passed away on April 29. Meyer started the trip as a way to honor his dad, and all the road trips they were never able to take together.
Despite the inconveniences of living in a van for three years straight (Meyer said one of the first things he'll do when he finishes is take a long, hot shower), the call of the road trip as a vehicle for activism can't keep him away for long.
"Beginning this fall, I will be setting out on my next epic road trip, which is following my home state Nebraska Cornhuskers to every college football game this coming season," Meyer said. "As a way to show Americans gay people are just like them, and we like college football too."