Aurora Victims' Names Released, Suspect's Apartment Disarmed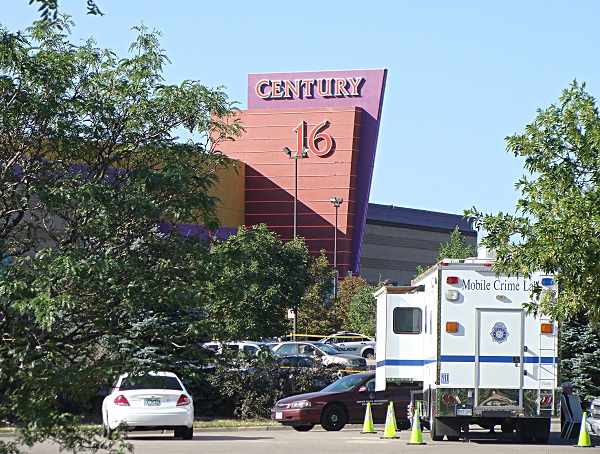 The victims range from a six-year-old girl to a 52-year-old man.  Most were in their twenties.  They included a young man celebrating his birthday and two servicemen stationed at Buckley Air Force base.
58 others were wounded in the attack.  Some are still in critical condition.
The City of Aurora is planning a prayer vigil Sunday evening at 6:30.  Colorado's Congressional delegation and other dignitaries are expected to attend.
 
"Major Threats" Removed from Suspect's Booby-Trapped Apartment 
Meanwhile, Aurora police believe they have eliminated the "major threats" inside in the apartment of James Holmes, the suspect in Friday's mass shooting.  
Authorities say a bomb technician from the Adams County Sheriff's Office drove a robot into the apartment Saturday morning to disarm a trip wire stretched across the front door.  It was connected to an incendiary device.
"If a neighbor or an unassuming pedestrian had walked in that door," said FBI Special Agent Jim Yacone, "or God forbid a first responder, they would have sustained significant injuries and/or lost their life."
Later, Aurora Police Chief Dan Oates suggested Holmes may have been trying to kill a police officer, assuming police may have entered the apartment first.
"If you think we're angry," Oates said, "we sure as hell are angry."
After disarming the first device, bomb technicians conducted a "controlled explosion" to defuse a second one.  At about 11:40am Saturday, police blocked traffic on nearby Peoria Street.  An air horn sounded, and then an explosion was heard.  A tweet from the Aurora Police Department moments later read, "The controlled detonation was successful."
The FBI's Jim Yacone said the threat from the booby-trapped residence had not been completely eliminated but had been "significantly reduced."  He said bomb technicians and investigators are still dealing with unknown substances around the apartment and removing items that could be used as evidence during Holmes' trial.  He said all those items will be sent to the FBI lab in Quantico, Virginia for analysis. 
Five buildings were evacuated on Friday as experts began disarming the devices in the apartment.  Police Chief Oates said residents of four of the buildings may be allowed back home Saturday evening.
Holmes will have his first court appearance Monday morning.
You care.
You want to know what is really going on these days, especially in Colorado. We can help you keep up.  The Lookout is a free, daily email newsletter with news and happenings from all over Colorado. Sign up here and we will see you in the morning!