USA Pro Challenge: Stage Three Finish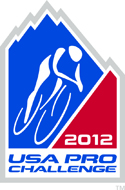 Racers with the USA Pro Challenge roared down Independence Pass yesterday at speeds of around 60 miles an hour before finishing in downtown Aspen. It was the end of a grueling 130-mile run from Gunnison. A Colorado rider took the winning spot in the race leg. Aspen Public Radio's Luke Runyon has this recap.
Both Aspen Public Radio and KRCC are members of Rocky Mountain Community Radio.