When Aaron Copland paid tribute to the 'Common Man' just in time for Tax Day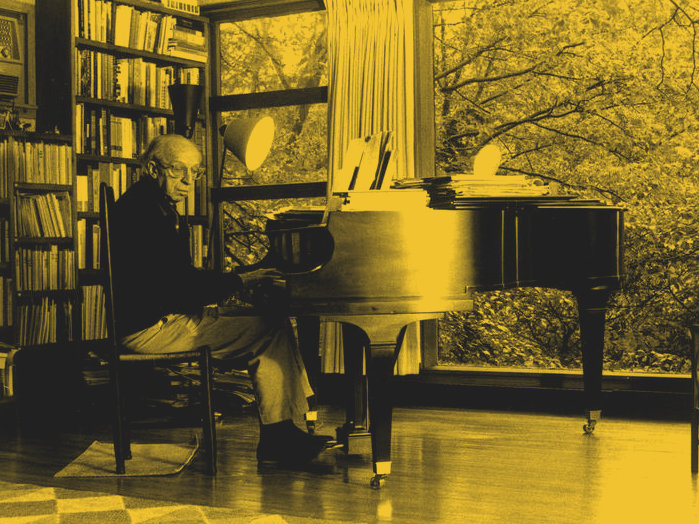 (Photo: Public domain)When conductor Eugene Goosens of the Cincinatti Symphony asked several composers to write fanfares during World War II, he wanted to present patriotic music that would move listeners.
He considered it a contribution to the the war effort.
Aaron Copland responded to the request by writing "Fanfare for the Common Man." He picked the piece's title after trying out more typically patriotic names like "Fanfare for the Four Freedoms."
Goosens adored the music but the title confused him a little. He recommended premiering it just before Tax Day. Copland agreed.
"Copland said he was all for honoring the common man at income tax time," CPR Classical's Charley Samson says.
The piece premiered on March 12, 1943 -- three days before taxes were due that year. (In 2014, taxes are due April 15.)
Income taxes were a major factor in the war effort during World War II, as Performing Arts Encyclopedia from the Library of Congress notes:
In March 1943, income taxes were a major issue for the common man. The United States had been at war about fifteen months and government spending soared. The previous year, as other taxes rose, only one in seven taxpayers had managed to save enough from their wages to pay the federal government. Congress had just recently required employers to withhold an employee's estimated taxes; and from 1942 to 1943, collected federal taxes rose from $3.2 billion to $6.5 billion and by 1944, to $20 billion. 
Click the audio above to hear more of Charley Samson's insights on "Fanfare for the Common Man," including several of the titles Copland ultimately rejected.
Charley Samson offers insights on classical music and local performers weekdays in the 9 a.m. and 3 p.m. hours on CPR Classical.
Love Classical Music?
Stay in touch with our hosting team at CPR Classical and learn more about the classical events occurring in the community. Sign up here for our monthly newsletter.