Join conductor and music educator Scott O'Neil every day for stories that reveal and demystify classical music.
Behind the Baton broadcast schedule: Mon. at 7 a.m., Tues. at 1 p.m., Wed. at 3 p.m, Thurs. at 8 a.m., Fri. at 11 a.m., Sat. at 9 a.m. and 4 p.m., Sun. at 2 p.m. and 6 p.m., or you can play the story below.
Check back here each week for a new story from Behind the Baton with Scott O'Neil.
---
Music's most extraordinary stories often reveal something about ourselves. They surprise, awe or fascinate us. They can also demystify classical music, especially told from Behind the Baton by the conductor.
A good music conductor strives to get inside the mind of the composer (dead or alive), then conveys the composer's vision to the performing musicians and ultimately, the audience. Leading a major new work can be like baptism by fire. By the end, the conductor knows and understands the music and its forgotten stories more than virtually anyone.
Colorado conductor Scott O'Neil uncovers the hidden stories of the great works, as the former longtime Resident Conductor of the Colorado Symphony. Scott shares his captivating insights every day on CPR Classical from our Steinway piano in the CPR Performance Studio. Discover the extraordinary stories of the most enduring and beloved melodies, from Behind the Baton. ~Monika Vischer, Program Director, CPR Classical
---
Jan. 11 - Jan. 17:
America's Piano Concerto
George Gershwin's "Rhapsody in Blue" is arguably the most famous American piano concerto. Written in 1924, it's been used to represent the United States in everything from the olympics to airline commercials. Learn how Gershwin synthesized the input of musicians and the world around him to create a truly American sound.
Behind the Baton: Rhapsody in Blue
---
Jan. 4 - Jan. 10:
What Does A Sunrise Sound Like?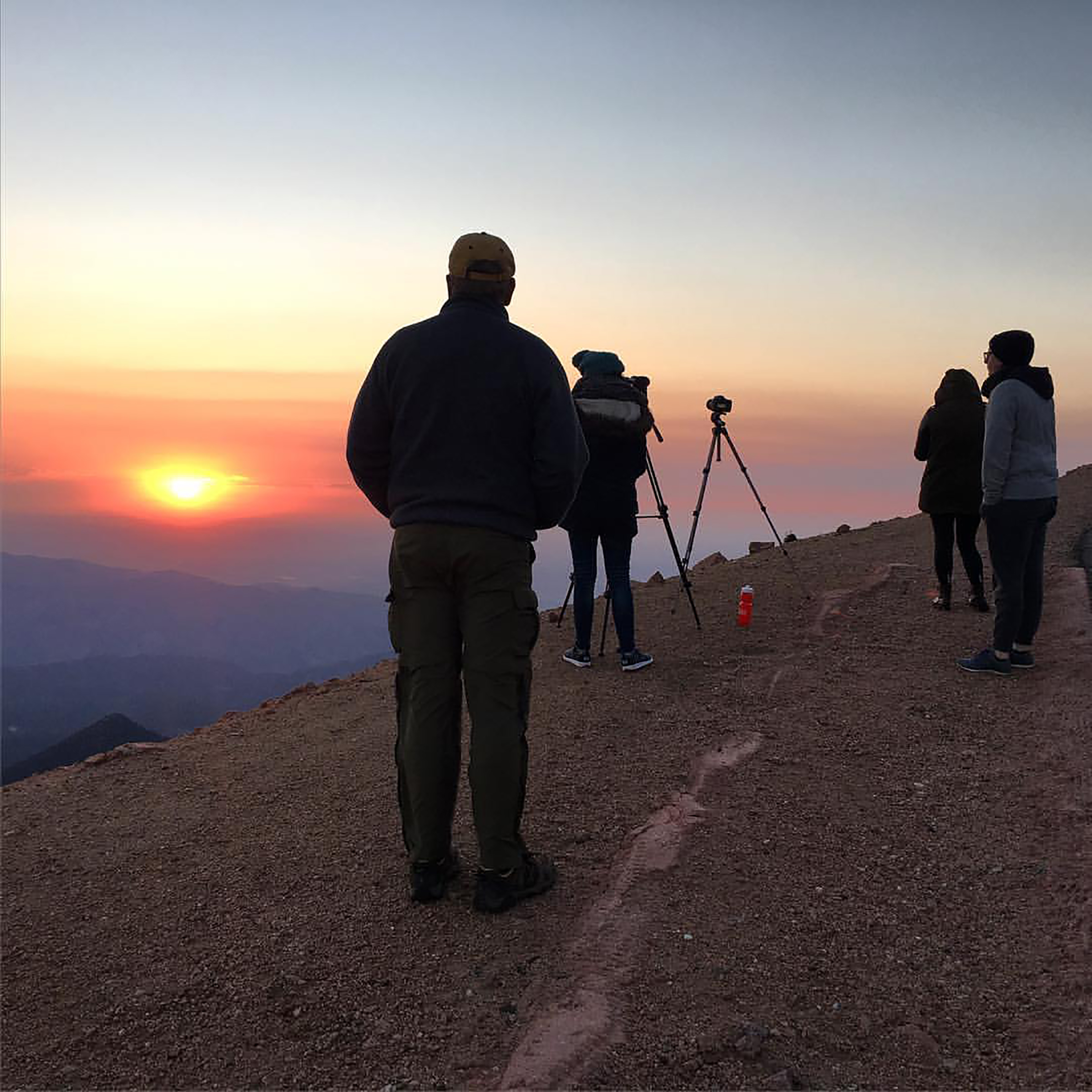 Hear a morning sunrise from Maurice Ravel's magical ballet "Daphnis et Chloé". The piece premiered in Paris, summer of 1912 by the company "Ballets Russes". It tells the love story of the goat herder Daphnis and the shepherdess Chloé.
Behind the Baton: What Does a Sunrise Sound Like?
---
Jan. 18 - Jan. 24: Classical Drinking Songs
When Johannes Brahms was asked to compose for a formal academic ceremony, he became a bit of a German frat boy and cleverly arranged college drinking songs for orchestra, to the shock of college establishment. Scott O'Neil helps us identify the rousing melodies in Academic Festival Overture.
Behind The Baton On CPR Classical
Monday at 7 a.m.
Tuesday at 1 p.m.
Wednesday at 3 p.m
Thursday at 8 a.m.
Friday at 11 a.m.
Saturday at 9 a.m. and 4 p.m.
Sunday at 2 p.m. and 6 p.m.
Listen to CPR Classical by clicking "Listen Live" on this website. You can also hear CPR Classical at 88.1 FM in Denver, at radio signals around Colorado, or ask your smart speaker to "Play CPR Classical."
More Musical Insights from Scott O'Neil
The Great Composers Podcast
Host Karla Walker and conductor Scott O'Neil look at the world through the eyes of these gifted artists. Learn about obstacles they overcame, and their loves, losses, successes and failures. You'll feel you know Mozart, Rachmaninov and others as friends.