Music's most extraordinary stories often reveal something about ourselves. They surprise, awe, or fascinate us. They can also demystify classical music, especially told from Behind the Baton. Join conductor and educator Scott O'Neil every day for insightful stories that reveal and demystify classical music.
---
Behind the Baton broadcast schedule: 
Mon. at 7 a.m. & 4 p.m.
Tues. at 1 p.m. & 8 p.m.
Wed. at 7 a.m. & 3 p.m.
Thurs. at 11 a.m. & 6 p.m.
Fri. at 7 a.m. & 2 p.m.
Sat. at 9 a.m. & 4 p.m.
Sun. at 2 p.m. & 6 p.m.
Check back here each week for the latest feature from Behind the Baton. Or you can play the audio below.
---
A good music conductor strives to get inside the mind of the composer, then conveys the composer's vision to the performing musicians and ultimately, the audience. Leading a major new work can be like baptism by fire. By the end, the conductor knows and understands the music and its forgotten stories more than virtually anyone.
Colorado conductor Scott O'Neil uncovers the hidden stories of the great works. As the former longtime Resident Conductor of the Colorado Symphony, Scott shares his captivating insights every day on CPR Classical. Discover extraordinary tales of the most enduring and beloved melodies.
-Monika Vischer, Program Director, CPR Classical
---
A Yearning for Spring
Mozart's Piano Concerto #27 signaled greener pastures and a new reason for hope in Mozart's life after the Austro-Turkish war. "This concerto was a beginning of the turnaround…" says conductor Scott O'Neil.
Mozart Piano Concerto #27
---
A grand statement to critics
In the mid-1780's Mozart wrote a mind-blowing string of piano concertos for his own subscription concerts, including his Piano Concerto No. 24. And when he got to the end of that run, Scott thinks Mozart didn't give a hoot what his critics might say!
Mozart Piano Concerto #24
---
Mozart's dreamy piano writing
Have you ever felt like life is just moving too fast and you wished you could stop and smell the roses? Scott explains how Mozart slows… down… time… in his Piano Concerto #21.
Mozart Piano Concerto #21
---
Whistle while you work
Mozart's Piano Concerto #17 was inspired by a very special musician… his beloved pet starling. Do you hear chirping? Thank the performer!
Mozart Piano Concerto #17
---
Moving On To Bigger And Better Things
Have you ever been stuck in a dead-end job, yearning for something more? What if you could do one daring project that could get your name out so you could move on to bigger and better things? That's exactly what Mozart attempted in his Piano Concerto No. 9, written when he was just 21!
---
Vaughan Williams' Fantasia
Ralph Vaughan Williams discovered a centuries-old hymn that captivated his aesthetic. He blended old church modes and modern impressionism to create Fantasia on a Theme by Thomas Tallis. Listen as Scott O'Neil discovers the history of this timeless melody.
Fantasia On A Theme By Thomas Tallis
---
Mozart and Beethoven and virtuosity
When pianists are at the keyboard, they know how to make a virtuosic exit. It's as if the performers are exclaiming "I've got more to say," shares Scott O'Neil. The Piano Concerto #3 by Beethoven is a prime example, but it was Mozart's Piano Concerto #24 that set the standard.
Mozart and Beethoven Concertos
---
A symphonic 'deus ex machina' by Schumann
In a desperate situation, when all hope is lost, something or someone comes and saves the day. Robert Schumann effectively wrote a musical deus ex machina, surprising listeners everywhere, to end his Second Symphony.
---
Joseph Haydn's homage to Mozart
Joseph Haydn embedded an elegiac moment in his Symphony #98, a touching tribute from Mozart's Agnus Dei. "If only I could impress Mozart's inimitable works on the soul of every friend of music," Haydn once wrote. Scott O'Neil weaves the story from Behind the Baton.
---
Beethoven and the Orpheus legend
Scott O'Neil shares how an ancient story inspired the music in Ludwig van Beethoven's Fourth Piano Concerto. The haunting second movement has been associated with the imagery of Orpheus taming the Furies at the gates to Hades.
Beethoven's Piano Concerto 4
---
In the moonlight
"Clair de lune" is one of the most popular pieces ever composed. Claude Debussy's depiction of moonlight resonates with something inside of us that's hard to explain. Scott says that's exactly why it's so valuable.
---
Gershwin's musical postcards from France
One of the most quintessentially American composers is George Gershwin. Ironic, then, that one of his greatest works for orchestra is about France. Scott tells the story of "An American in Paris" from Behind The Baton. "My purpose here is to portray the impressions of an American visitor in Paris as he strolls about the city, listens to the various street noises, and absorbs the French atmosphere," said Gershwin.
Gershwin's American In Paris
---
Grieg's miniature greats
Scott O'Neil says that the biggest pieces in classical music, like symphonies and concertos, aren't the only ones that qualify as great. His go-to examples are the charming "Lyric Pieces" by Edvard Grieg. They're pocket-sized compared to some mega-hits, still, alluring and beautiful.
Miniature piano greats from Grieg
---
Rodrigo's Concierto de Aranjuez
Have you ever listened to a piece of music and been deeply moved, but then found out later what you felt was NOT what the composer intended. Conductor Scott O'Neil shares one of those pieces, Joaquin Rodrigo's "Concierto de Aranjuez," on Behind The Baton.
---
The Second Mouse Gets the Cheese
Have you ever heard the phrase "The early bird gets the worm, but the second mouse gets the cheese"? From Behind The Baton, Conductor Scott O'Neil explains how that happened with Claude Debussy and Maurice Ravel. Both composers inherited acclaim and criticism with regard to their musical aesthetic.
Debussy and Ravel: Impressionism
---
Sound of the Season: In the Bleak Midwinter
Scott O'Neil shares the powerfully positive meaning behind the carol "In the Bleak Midwinter," a piece he has cherished since a first listen in grade school. "The idea of goodwill for everyone is so precious..." he says. The poem, written by Christina Rossetti and set to music by Gustav Holst, imagines the Nativity scene of Christ's birth.
---
Sound of the Season: Memories & Thoughts
As a youth, conductor Scott O'Neil took lessons on the piano and organ. He shares warm holiday memories of making music at home, and encourages all of us to participate in the sound of the season.
---
Sound of the Season: Ancient melodies in modern clothing
Several works of the 20th century look back in history for inspiration. Ottorino Respighi's uses paintings by Botticelli, a story of the three wise kings, and the quiet theme of "O come, O come, Emmanuel" in his "Ancient Airs and Dances." Scott O'Neil highlights those who pointed to the future, by embracing the past.
---
Sound of the Season: Celesta Holiday
When Peter Tchaikovsky included music for celesta in "The Nutcracker" score, it wasn't a common instrument at all. He was one of the very first composers ever to use it, in fact. Scott O'Neil shares more about the unmistakable sound of Tchaikovsky's Sugar Plum Fairy.
---
Bernstein's West Side Story tritone
The tritone, the Devil's Interval, diabolus in musica...Leonard Bernstein used two notes that had been villainized and turned them into something beautiful. Conductor Scott O'Neil plays the Steinway piano from CPR's Performance Studio and explains the score of "West Side Story" and its lasting impression.
---
A musical time-off request
How do you tell your boss, "Enough overtime. Let us go home!" Joseph Haydn found a clever, musical way to drop the hint. Scott O'Neil shares the story behind the diplomatic decision in Haydn's "Farewell Symphony," a perennial favorite to this day.
Behind the Baton: Haydn's Farewell Symphony
---
Brahms' Second Piano Concerto
Johannes Brahms' Second Piano Concerto is among the greatest ever written. The slow movement starts with a tender song from a solo cello echoed by the oboe. But, some of the greatest moments in this concerto aren't played by instruments! Scott says the reason is in the love story behind the music.
---
Greig's Morning Mood
With just four minutes of music, the opening to the "Peer Gynt Suite" depicts the exuberance of the morning sun breaking from the clouds. How does the composer achieve the open, sky-filled sounds? Edvard Grieg simply removed any clashing notes of the musical scale and left us with a quieting beauty aptly named: "Morning Mood."
---
A song without words
The music appears improvised, still there is ingenious design that makes Sergei Rachmaninoff's "Vocalise" so beautiful and inspired. From the Steinway piano in the CPR Performance Studio, Scott O'Neil describes what makes this wordless song sound so "free."
---
Bernstein's Candide Overture
Fanfares…waltzes…Leonard Bernstein's "Candide Overture" is a yes! "If there is a more quintessential overture, I don't know what it is--isn't it worthy to be the greatest overture?" Conductor Scott O'Neil shares more on Behind the Baton.
Bernstein's Candide Overture
---
Bolero's phantom organ
Maurice Ravel's "Bolero" has several iconic solos, including one for an instrument that isn't even onstage! It's an example of the evocative colors Ravel was able to coax out of the orchestra. Scott O'Neil uses "Bolero" to tell us why he thinks Ravel is one of the best orchestrators ever.
Ravel: Bolero Phantom Organ
---
Mendelssohn's Midsummer Night's Dream Overture
"A Midsummer Night's Dream" by Shakespeare is a playful comedy filled with nonsensical mischief and wordplay. It's captured creative imaginations since its 1605 premiere and one of the most famous takes is Felix Mendelssohn's Overture. Conductor Scott O'Neil takes you Behind the Baton to explain the beautiful and imaginative score.
A Midsummer Night's Dream
---
When in Rome
When a young Mozart attended a Lenten Mass with his father at the Sistine Chapel, he broke the rules in a big way - but it made him even more famous! Scott O'Neil tells us the tale of Gregorio Allegri's "Miserere" from Behind the Baton.
---
Telemann the world record holder
Georg Philipp Telemann is credited as the most prolific composer of all time, more so than Bach. And even though Telemann competed (successfully) with Bach for an important job, Scott O'Neil says you couldn't find a nicer guy!
---
The Father of the symphony
Joseph Haydn wrote over 100 Symphonies, earning him the title "Father of the Symphony." They set the standard for what a classical symphony is. But Scott O'Neil reminds us that, standard doesn't have to mean conventional in Behind the Baton.
Haydn's Surprise Symphony
---
What was old is new again
Composers are expected to make music that sounds new and totally original. But, as Scott O'Neil tells us, composers like Ottorino Respighi had the genius (and good taste) to rework old Baroque melodies into powerful new works. Listen as Scott O'Neil introduces "Church Windows" by Respighi.
What Was Old Is New Again
---
Somewhere over the rainbow
What do J. S. Bach and Judy Garland have in common? Conductor Scott O'Neil lets us know from Behind the Baton! It's all about decoration, skillfully displayed in Bach's Jesu, Joy Of Man's Desiring.
Jesu, Joy of Man's Desiring and Somewhere Over the Rainbow
---
Rossini the Melodist
Some composers have a natural gift for tossing off great melodies - almost effortlessly. One of those composers was Gioachino Rossini, whose "Barber of Seville" and "William Tell Overture" include some of the most recognizable melodies in music. Scott O'Neil tells us more from Behind the Baton.
---
Copland's Fanfare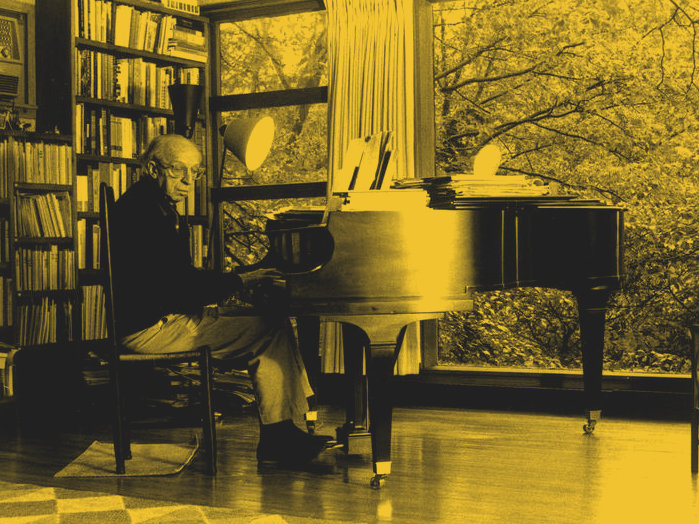 Aaron Copland wrote his "Fanfare For The Common Man" for the Cincinnati Symphony Orchestra - a patriotic World War Two-era overtures project. Conductor Scott O'Neil explains how Copland opens with the day that will "live in infamy," December 7th, 1941.
Fanfare for the Common Man
---
Honoring tradition
We tend to think of composers almost as "inventors of sound." But for all his musical creativity, Johannes Brahms was interested in honoring the past with his Symphony No. 1. Conductor Scott O'Neil lets us in on Brahms' perspective.
Brahms: Symphony #1, Mvt. 4
---
Water Music
You might think George Frideric Handel's Water Music was composed to depict rivers and seas. But it was actually composed to be performed ON the River Thames that flows through London! Conductor Scott O'Neil tells us about his favorite movement, called "Alla Hornpipe."
---
Going Home
Czech composer Antonin Dvorak encouraged American composers to incorporate uniquely American music, particularly African American Spirituals and Native American melodies. In the melting-pot symphony that is his Ninth Symphony, he shows the world just what he meant.
---
Gymnopedies & Minimalism
French composer Erik Satie heard the bombastic symphonies of German and Austrian powerhouse composers and wanted to write the opposite. What we get are his Gymnopedies -- minimalist, melancholy music explained here by conductor Scott O'Neil.
Gymnopedies of Erik Satie
---
Fate knocks at the door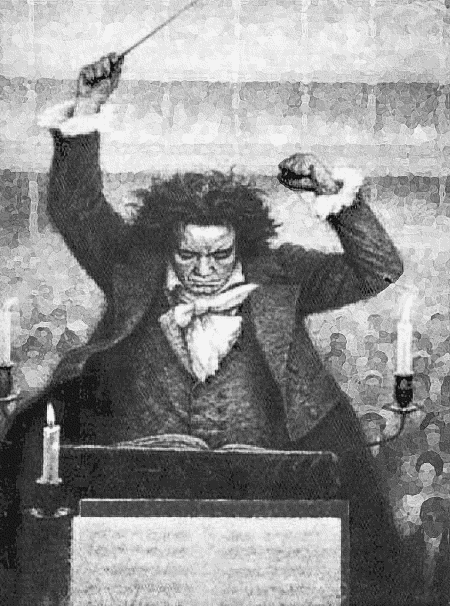 The opening of Ludwig van Beethoven's Fifth Symphony might be one of the most recognizable sets of notes in classical music. Conductor Scott O'Neil explains how that ominous beginning has come to represent fate itself.
---
Pulling at the heartstrings
Samuel Barber's most famous work, his "Adagio for Strings" speaks directly to the heart. Early reviewers said it "rarely leaves a dry eye." Scott O'Neil demonstrates exactly how Barber achieves the work's dramatic emotion.
Barber: Adagio For Strings
---
A musical love letter
Alma Schindler was a gifted composer before she gave it up to become the devoted wife of Gustav Mahler. How did he woo her? With messages of deep yearning that he placed in his famous adagietto of his Symphony No. 5. Scott decodes exactly how Gustav pulled on Alma's heartstrings in one of the most luscious works for orchestra ever conceived.
Mahler's Adagietto for Alma
---
Bernstein in Vienna
Forget that Leonard Bernstein was one of the world's greatest conductors. The Viennese had no problem telling the famous visitor from New York just how to properly conduct a Viennese Waltz. Scott O'Neil shares more about pieces like "On the Beautiful Blue Danube."
---
The hymn heard 'round the galaxy
The hymn section of Gustav Holst's famous "Jupiter" fills the soul with warmth. By strange serendipity, this music later found its mate - the words - an ocean away, and fell beautifully into orbit. Scott O'Neil tells the story.
Behind the Baton: Holst's Hymn
---
Fated to be a one-hit wonder?
Scott O'Neil breaks down the allure and magic of the opening to Carl Orff's best known work. "O Fortuna," the opening section of the cantata "Carmina Burana," was written in 1935-1936 and features Latin text from early 13th century.
Behind the Baton: O Fortuna
---
Dvorak's tribute to a lost love
Antonin Dvorak's first love, Josefina Cermakova, never returned his affection and Dvorak married her sister instead. When Josefina became terminally ill, Dvořák adapted the melody of her favorite vocal piece and added it to his Cello Concerto.
Dvořák's Cello Concerto in B minor
---
Painting a portrait with music
Composer Edward Elgar wrote 14 variations on a theme for his "Enigma Variations" and dedicated the work "to my friends pictured within." Variation I is dedicated to his wife Alice and incorporates the tune he would whistle to announce his arrival home each evening.
---
American Impressionist Charles Tomlinson Griffes
Claude Debussy, Maurice Ravel and Erik Satie are all well known French impressionist composers, creating distinctly lush and exquisite music. But impressionist music wasn't just created in France; learn about American composer Charles Tomlinson Griffes.
Behind the Baton: Charles Tomlinson Griffes
---
Mozart, Mannheim & Motown
Much like Detroit is known for its "Motown" sound, in the mid-1700's the German town of Mannheim in had its own distinctive sound which Wolfgang Amadeus Mozart built on for some of his most famous pieces.
Mozart, Mannheim and Motown
---
Classical drinking songs
When Johannes Brahms was asked to compose for a formal academic ceremony, he cleverly arranged college drinking songs for orchestra, to the shock of college establishment. O'Neil helps us identify the rousing melodies in the "Academic Festival Overture."
Behind the Baton: Academic Festival Overture
---
America's "Jazz Concerto"
George Gershwin's "Rhapsody in Blue" is America's most famous "Jazz Concerto." Written in 1924, it's been used to represent the United States in everything from the Olympics to airline commercials. Learn how Gershwin synthesized the input of musicians and the world around him to create a truly American sound.
Behind the Baton: Rhapsody in Blue
---
What does a sunrise sound like?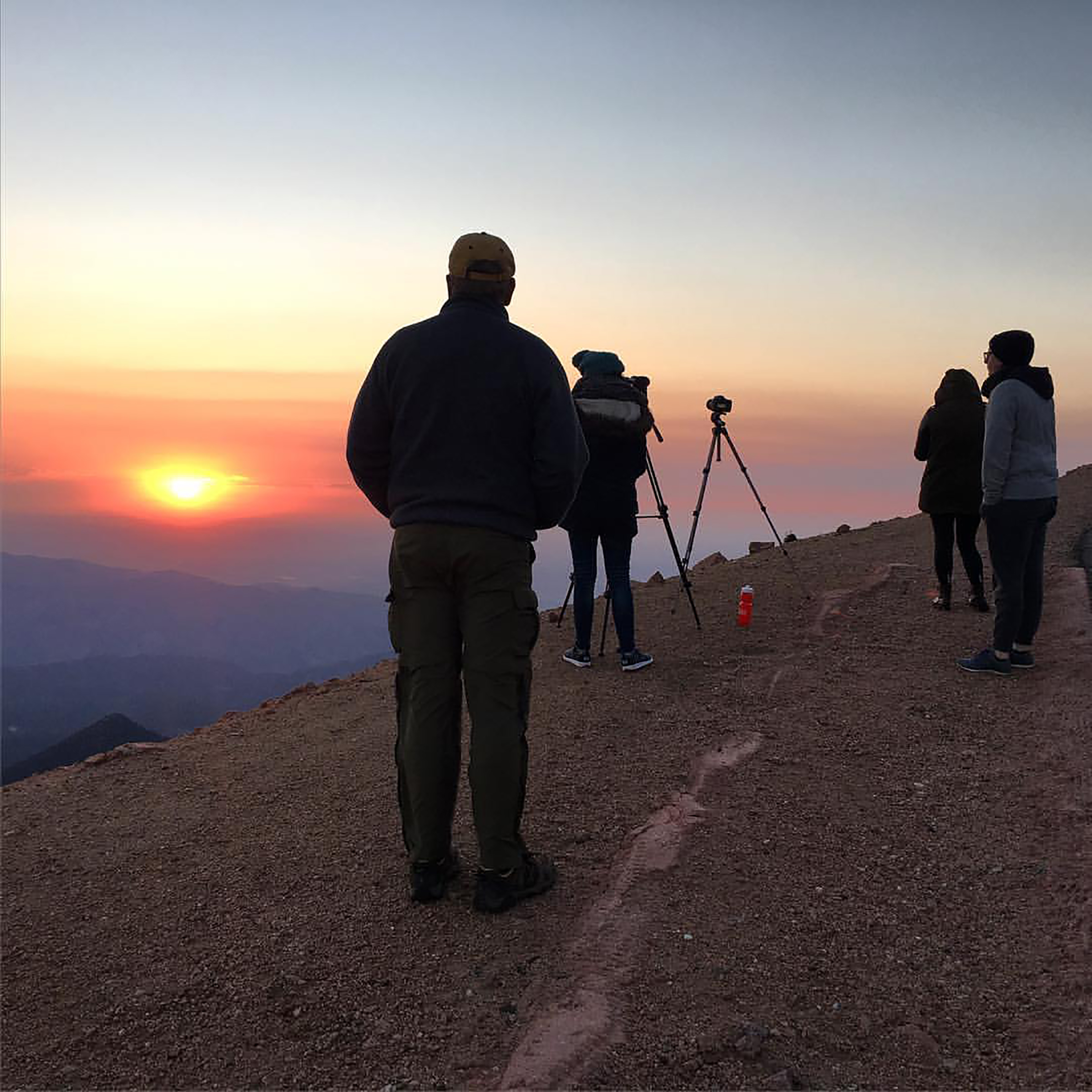 Hear a morning sunrise from Maurice Ravel's magical ballet "Daphnis et Chloé". The piece premiered in Paris, summer of 1912 by the company "Ballets Russes". It tells the love story of the goat herder Daphnis and the shepherdess Chloé.
Behind the Baton: Daphnis et Chloé
Behind The Baton On CPR Classical
Monday at 7 a.m. and 2 p.m.
Tuesday at 1 p.m. and 8 p.m.
Wednesday at 6 a.m. and 3 p.m.
Thursday at 11 a.m. and 6 p.m.
Friday at 8 a.m. and 5 p.m.
Saturday at 9 a.m., 1 p.m. and 4 p.m.
Sunday at 2 p.m. and 6 p.m.
Hear CPR Classical by clicking "Listen Live" at the top on this website, or download the Colorado Public Radio app. Listen on your radio to CPR Classical at 88.1 FM in Denver, or on radio signals around Colorado. You can also tell your smart speaker to "Play CPR Classical."
More Musical Insights from Scott O'Neil
The Great Composers Podcast
Host Karla Walker and conductor Scott O'Neil look at the world through the eyes of these gifted artists. Learn about obstacles they overcame, and their loves, losses, successes and failures. You'll feel you know Mozart, Rachmaninov and others as friends.