Colorado looks away from coal toward renewable energy sources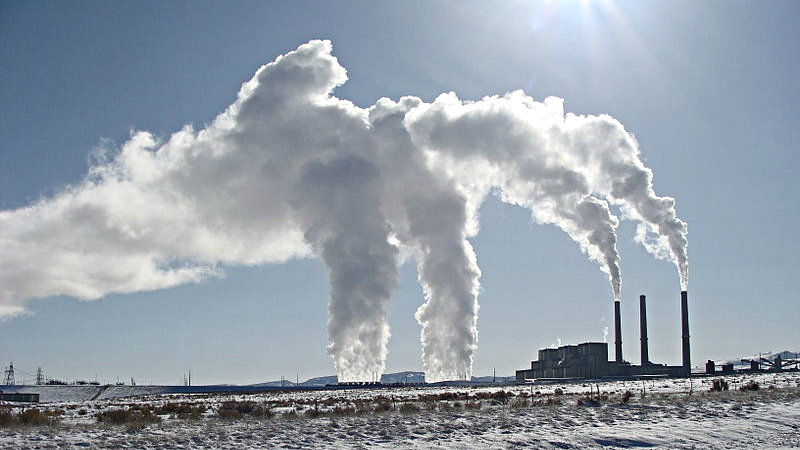 (Photo: Courtesy of Craig Station)The majority of Colorado's electricity comes from coal and natural gas but the state is transitioning to other renewable energy sources.
Coal-fired plants provide 66 percent, natural gas provides 17 percent and renewables account for 17 percent according to the U.S. Energy Information Administration (EIA).
Former Colorado Governor Bill Ritter, who now heads the Center for the New Energy Economy at Colorado State University, says the state is on track to meet new EPA guidelines to reduce carbon emissions from power plants by nearly a third over the next 15 years.
"Colorado has been moving increasingly toward energy efficiency," Ritter says. "We've been doing all the things already to cut carbon emissions through legislation.  Colorado may not have to do that much to meet new EPA guidelines for reducing carbon emissions."
Renewable energy was a centerpiece of Ritter's administration. He says it will be easier for Colorado to cut carbon emissions than many other states because Colorado has been making the transition away from coal to natural gas, and voters have backed several pieces of legislation to increase renewable energy.  
In 2004, Colorado became the first state with a voter-approved renewable portfolio standard (RPS). The legislature has increased requirements several times since, and the RPS now requires 30 percent of electricity sold by large utilities to come from renewable energy sources by 2020.
Coal will still be around but the industry is facing a dwindling demand, according to the former governor.  
Wind and solar are producing increasing amounts of power and Ritter says they're becoming competitive with coal prices for energy generation.  
Many of the state's wind turbines are located on the eastern plains and Rockies crests. Wind power accounts for the largest share of the state's renewable net electricity generation, followed by hydroelectric facilities, according to EIA data.
In terms of solar energy, the federal government has identified four Solar Energy Zones in Colorado as potentially suitable for utility-scale solar development. Additionally, the state offers rebates for homeowners and businesses who install solar panels, including "solar gardens," which are panels shared by several homes.
Ritter is confident that coal will increasingly be replaced by natural gas and renewables. In 2000, Ritter says 85 percent of Colorado's energy was supplied by coal and he predicts the state will be at 40 percent in the near future. 
"We have to look very seriously at issues like climate change and what man-made greenhouse gasses will do," Ritter says. "We will have to make the shift from coal due to the responsibility we have as a nation to cut back greenhouse gasses."
You care.
You want to know what is really going on these days, especially in Colorado. We can help you keep up.  The Lookout is a free, daily email newsletter with news and happenings from all over Colorado. Sign up here and we will see you in the morning!