Weekend Arts Roundup: Art takes over the streets, musical swings and more
Through August 28
Fulginiti Pavilion for Bioethics and Humanities Art Gallery, CU Anschutz Medical Campus, Denver
Colorado artist Sandra Kaplan's paintings and collages are inspired by images from the Hubble Space Telescope and feature a mix of historical astronomical images and pop culture references.
July 4 - August 31
Elbert County Historical Society and Museum, Kiowa
This exhibition is the first phase of a three-year project focusing on the Smoky Hill Trail, a 600 mile long wagon road stretching from Atchison, Kansas to Denver, which was opened specifically for the Colorado gold rush of 1859.
July 5 and 6, 8 p.m.
Aspen District Theatre, Aspen
Based in Los Angeles, this modern dance company explores the relationship between the human body and the physical world through a mix of everyday movement, ballet, contemporary dance, acrobatics, gymnastics, martial arts and hip-hop.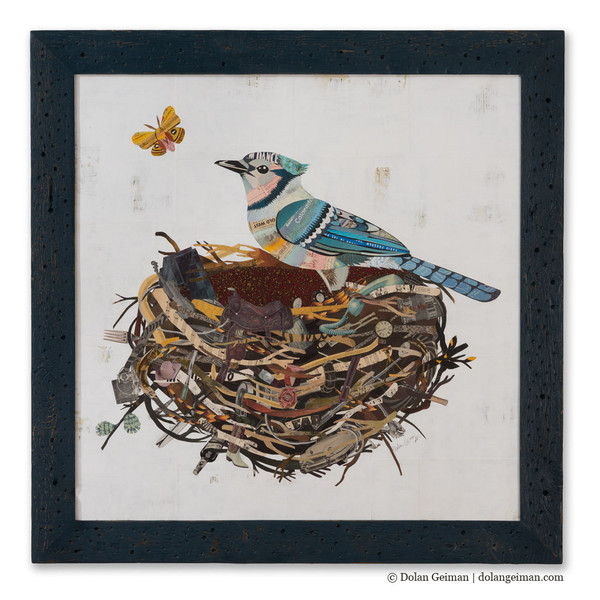 July 4 - 6
Cherry Creek North, Denver
This Cherry Creek North tradition, now in its 24th year, brings together visual, performance and culinary artists for three days each year during the 4th of July holiday weekend.
July 6 – September 21
Denver Art Museum, Denver
Featuring around 70 woodblock prints ranging in date from 1901 to 2001, "At the Mirror" explores the changing styles and art movements developed by Japanese printmakers during the twentieth century.
July 4 - 13
Green Mountain Falls
The 2014 Festival features a bluegrass concert, screening of the documentary "By Blood," and "The Swings," an interactive swing set for all ages that produces musical notes controlled by the swingers.
July 5, 8 p.m.
Chautauqua Auditorium, Boulder
The Grammy Award-winning banjo player is joined by string quartet Brooklyn Rider to perform Fleck's first banjo concerto, "The Impostor Concerto," along with new works written specifically for banjo and string quartet.
June 29 – August 10
Various Venues, Crested Butte
Fourth of July weekend at this mountain music festival includes the Patriotic Brass Performance, featuring members of Boston Brass and other Colorado-based brass musicians, and Bluegrass in Paradise, a mini-festival showcasing five bluegrass artists and bluegrass workshops.
July 4, 7:30 p.m.
Memorial Park, Colorado Springs
This Colorado Springs tradition continues with classical interpretations of pieces by Irving Berlin, Stevie Wonder and The Beatles, as well as Tchaikovsky's "1812 Overture" synced to a fireworks display over the park.
July 6, 2 p.m.
Sie FilmCenter
Serbian director Dušan Makavejev's 1971 film explores the relationship between communist politics and sexuality, as well as the life and work of Austrian psychoanalyst Wilhelm Reich.
You care.
You want to know what is really going on these days, especially in Colorado. We can help you keep up.  The Lookout is a free, daily email newsletter with news and happenings from all over Colorado. Sign up here and we will see you in the morning!