Pueblo: City of Unexpected Treasures
PHOTOS: Rick DuVal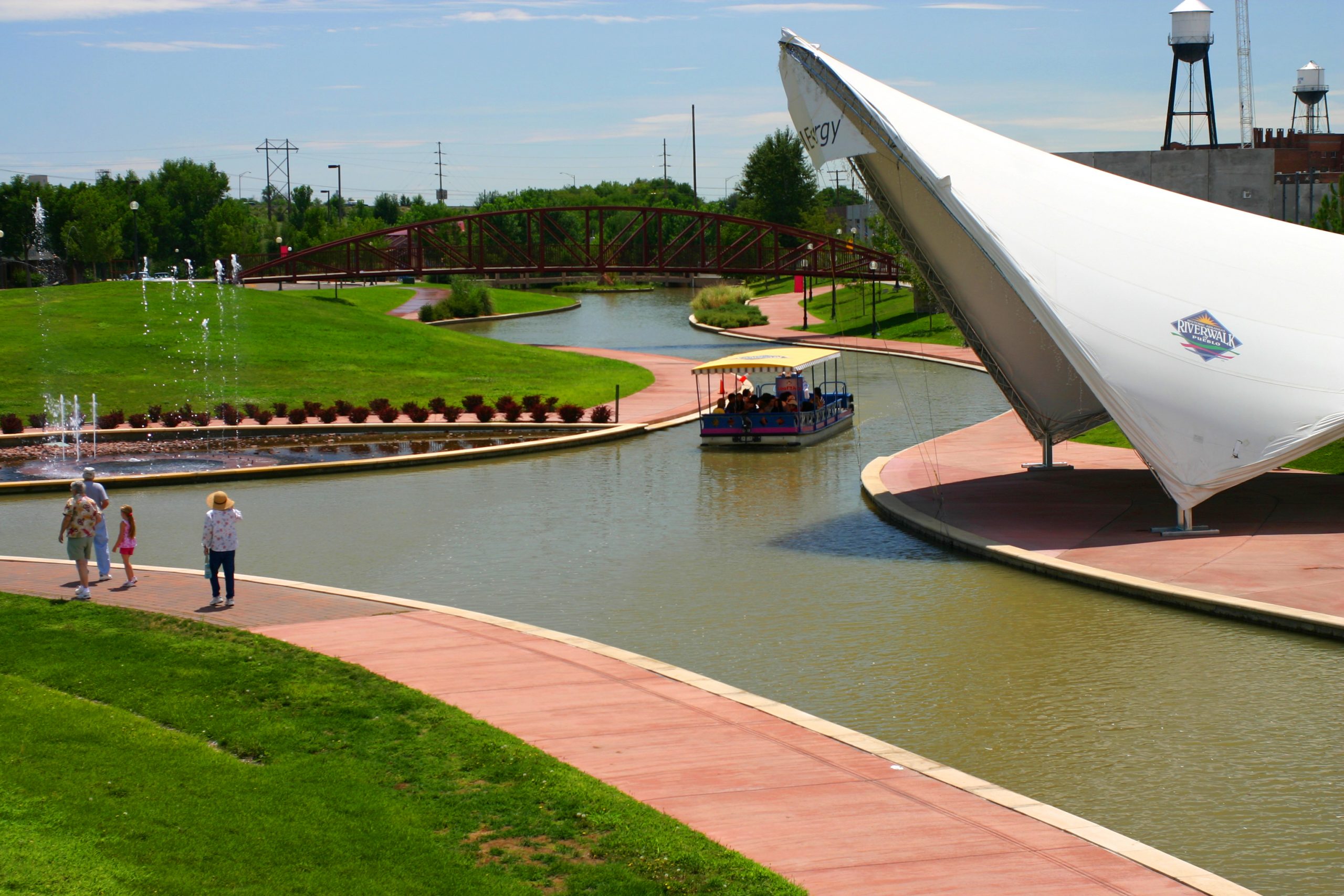 PHOTOS: Rick DuVal
PHOTOS: Rick DuVal
Photos: Rick DuVal
If you haven't been to the Colorado State Fair, then you probably also haven't visited Pueblo much, either.
You should … do both, I mean.
Pueblo may be the most overlooked and underestimated destination in the state.
The fair is the perfect excuse to go to the Steel City. It runs from Aug. 22 to Labor Day, Sept. 1, and includes a carnival, live concerts by famous artists, Western culture, a rodeo and all the trappings. And don't miss out on the alarmingly unhealthy but tasty fair food!
The fair is a good excuse to see the city's other attractions you may not have known about, or missed.
First, there's the Riverwalk. Yes, it's grown more slowly than the city would like, but it IS growing, and it's a garden spot downtown. There is the channel cut to divert the Arkansas River through what is basically a park. A shady gazebo, excursion boats, paddle boats, performance spaces and new shops and restaurants draw Puebloans to the spot every weekend all year long. Don't' be surprised to encounter a random free outdoor concert. Be sure to take time to admire all the public art – mostly sculptures – along the banks of the waterway.
While you're downtown, check out the antiques district, with a number of shops carrying everything from old claw-foot bathtubs to kerosene lanterns.
Downtown has a glut of great restaurants, too, from Nacho's for Mexican food to the very upscale Restaurant 1521. Other eateries we can recommend include Rio Bistro, near Union Station.
While you're in the area, wander through the old railroad station, admire its architecture, and check out the high water mark on its west side, a reminder of the great Pueblo flood of 1921. It was so violent, it even changed the course of the river. To see the water mark, look way above your head.
Pueblo's City Park on its west side is a shady respite from the Southwestern sun. Here, you'll find huge cottonwood trees, lawns big enough for playing Frisbee, picnic tables, a public swimming pool and the Pueblo Zoo.
The zoo is darling, with flat walking paths and animals for petting as well as admiring. It's perfect for families with young children. An antique carousel seems to have erratic hours, but be sure to ride it if it's running.
If you're like me and love visiting old mansions, don't miss taking a tour of the Rosemount Museum. The home, residence of the wealthy Thatcher family, still has furnishings, accessories, art, even wall and window treatments, which are original.  That's unusual, and it's a realistic portrait of how the privileged class lived well more than a hundred years ago.
On the south end of town, be sure to stop at the Pueblo Raptor Center and see rescued birds of prey, from a full-gown golden eagle to an owl as tiny as your fist.  Then head down to the Greenway, where you can take a leisurely stroll along the rushing Arkansas River – now unleashed from its Riverwalk boundaries.
Want more?
If you're into history and aviation, take a trip out to the Pueblo airport. Here, you'll find the Wiesbrod Aircraft Museum, a stunning collection of old airplanes – the newest include a Blackhawk helicopter, but many date back to the earliest days of flying.
The relatively new El Pueblo Museum captures the town's history in some stunning spaces. Both permanent and rotating exhibits will entertain you for a bit, and you'll appreciate the enthusiasm of its patrons. There's lots of hands-on stuff for kids.
The real gem of Pueblo is probably the Sangre de Cristo Arts Center, located downtown. It includes an art museum, a lovely performance hall and the Buell Children's Museum, a jewel in itself.
The children's museum has been rated one of the best in the West, and you'll see why if you visit. Last time I stopped there, a little girl in a cat costume greeted me with a 'meow' and then trotted off to play with some other children.
Now that's what I call a memorable welcome.
WEB EXTRA
IF YOU GO
For information on the Colorado State Fair, including schedules and fees, visit www.coloradostatefair.com.
For information on visiting Pueblo, visit www.pueblo.us. 
 Linda DuVal is the former travel editor for The Gazette, a freelance travel writer and winner of several Lowell Thomas awards. She is the co-author of Insider's Guide to Colorado Springs and writes a local Web site, Pikes Peak on the Cheap (www.pikespeakonthecheap.com).
Colorado Traveler airs Sundays before the Splendid Table and Wednesdays at 11:55 am. 
You care!
Southern Colorado is changing a lot these days. We can help you keep up. Sign up for the KRCC Weekly Digest here and get the stories that matter to Southern Colorado, delivered straight to your inbox.