Listen: Denver choral group Kantorei announces composer-in-residence collaboration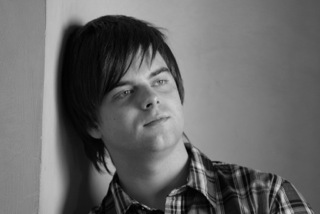 Denver choral group Kantorei recently announced a collaboration with a composer who's expected to write as many as six pieces for the ensemble next season.
Norwegian composer Kim Andre Arnesen will serve as composer in residence for Kantorei's 2015-16 season. Arnesen is expected visit Denver in March 2016 to unveil the pieces in performance.
Arnesen is also working on a disc of his solo piano compositions and several other commissions. Here's Kantorei performing his piece "Even When He Is Silent" last May:

"We are thrilled to partner with Kim and bring his music to the Denver community, and to help bring beautiful new music into the world," Kantorei Artistic Director Joel Rinsema said in a statement. "Kim is a rising star in the choral world, and his writing suits our ensemble very well. We can't wait to begin working with him."
Kantorei has debuted pieces by composers including Eric Whitacre, René Clausen and Joshua Shank.
Rinsema joined the group last March after serving as President and CEO, and assistant conductor, with the Arizona-based Phoenix Chorale. That choir won several Grammy awards during Rinsema's 22-year tenure with the group.
Kantorei's next performances are March 14 in Denver and March 15 in Cherry Hills Village.
Bravo!
You read another CPR classical story to the end. We have got just the thing for classical music lovers like you: a weekly email newsletter! Sign up here to stay up-to-date on CPR Classical programming, events and stories from the world of classical music