Denver's overheated new home construction market, and how it got that way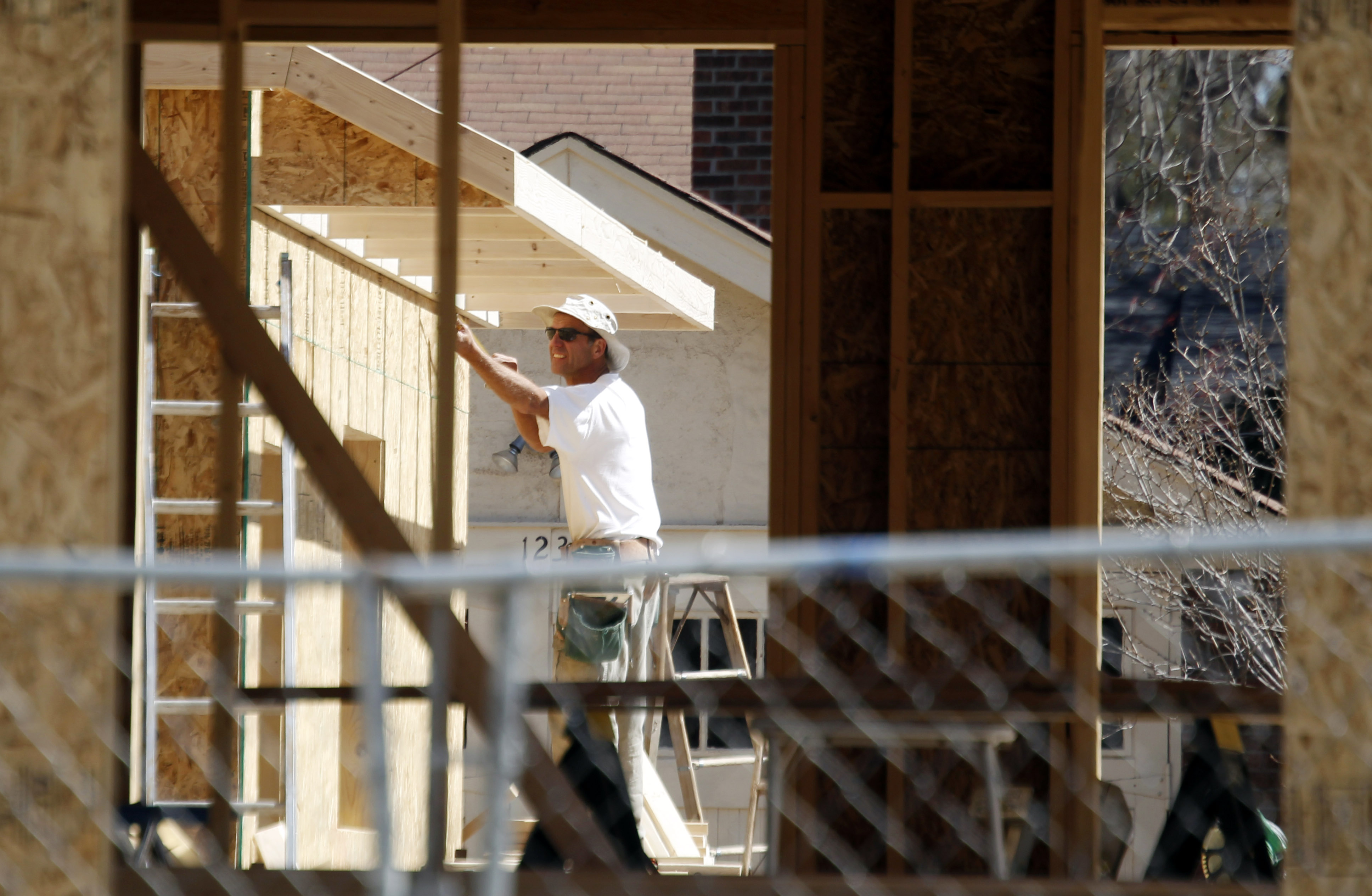 Real estate agent Justin Knoll is personally acquainted with how difficult it can be to get into a newly constructed home in Denver.
He got himself onto a waiting list for a place in the Stapleton neighborhood. Then, to make matters more complicated, he needed a place to stay after his old home in Aurora sold more quickly than he thought it would.
"So I was living in my parents basement for another three months longer than I'd hoped to," Knoll says. "I think they were done with me."
After about a month, he got a call from the developer. His number was up, and he needed to be at the sales office in two hours with a check for $6,000. 
"I was in Arvada, at an appointment," Knoll recalls. "I didn't have my checkbook. I didn't have anything. So I got up from the table at my appointment and said, 'I have to go.' They probably thought it was a family emergency."
Which, in Denver's overheated housing market, it was, in a way.
Big demand, tight inventory
Knoll didn't want to lose his place at the top of the list. As a real estate agent he knows just how tight the new home market is. Despite huge increases in the metro population, the number of homes under construction here is still about half normal levels. 
In 2003, contractors started construction on about 16,000 homes. More than a decade later, in 2014, there were only about 8,000 home starts.    
On top of the scarce inventory, delays have become rampant in new home construction due largely to a severe lack of skilled labor.    
The problem goes back to the Great Recession. Arguably, no industry was hit harder than home construction as a wave of foreclosures swept across the country. The volume of layoffs in the industry at that time was nothing short of dramatic: 60,000 construction jobs in Colorado were wiped out in a few years.
"Definitely it was a very harsh reality that we all faced in the industry," says Gene Myers, owner of New Town Builders. "I think some of that labor has gone on to other professions and isn't going to even think about coming back because it was so painful for people."
But the recovering housing market needs those workers back, and their absence is making it hard to build new homes.
  
Myers says another big problem is banks aren't eager to finance land purchases for construction, given recent volatility in the market.
"Part of the reason is, it takes so darn long predicting where the cycle is going to be by the time we finally build a house on it is really dicey," he says.
Banks and builders are also hesitant, because of an unexpected paradox. The Denver area is one of the fastest-growing regions in the country, adding more than 50,000 people between 2013 and 2014, but demand for new homes is actually softening. 
The reason goes back to the shortage of labor and land. And those two things have translated into sticker shock for potential buyers. 
 
"Our costs have gone up dramatically," Myers says. "That's why housing prices have gone up dramatically."
According to Metrostudy, the average price of a new single family home has risen to about $450,000.
 
"Which makes Denver, really, the most expensive housing market for new construction in a non-coastal area," says John Covert, who runs Metrostudy, which tracks the Denver housing market.  
"We're now in this environment of sort of drive until you qualify," Covert says. "We're seeing people go further and further out because that's where more of the affordable product is."
And millennials, the next big wave of buyers, want to be closer to the city center not further away.
New home buyer Justin Knoll sees first hand, in his real estate practice, the pain that price jumps cause buyers.  
"You drive by a development and you see, 'Oh, starting in the low $200's.' Well, that doesn't exist. Add $100,000 to every sign that you see, is kind of the reality."
You care.
You want to know what is really going on these days, especially in Colorado. We can help you keep up.  The Lookout is a free, daily email newsletter with news and happenings from all over Colorado. Sign up here and we will see you in the morning!