Inaugural 'UnbelievaBubble Boulder Day' invites you to BYOB(ubbles)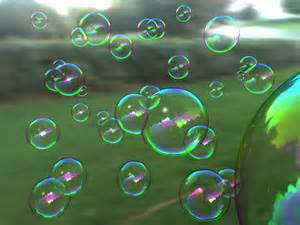 This is the question posed by the City of Boulder, which will be answered on Friday during the first-ever "UnbelievaBubble Boulder Day." Organizers are encouraging people to bring their own eco-friendly, homemade bubble soap and wands for the event.
The hour-long bubble fest will take place at 4 p.m. at Pearl and 13th streets, kicking off with a proclamation from Mayor Matthew Apelbaum designating May 1 as "UnbelievaBubble Boulder Day." The event will also feature music, guest speakers and bubble-inspired happy hours at nearby restaurants. 
"UnbelievaBubble Boulder Day" was one of the winning ideas from the the city of Boulder Office of Arts & Culture's "Public Displays of Affections" grant-giving contest.
Our lives have changed ...
CPR will not compromise in serving you and our community. Vital news and essential music are made possible by member support.
Donate!