2015 Film on the Rocks schedule includes Colorado bands Strawberry Runners, SHEL and more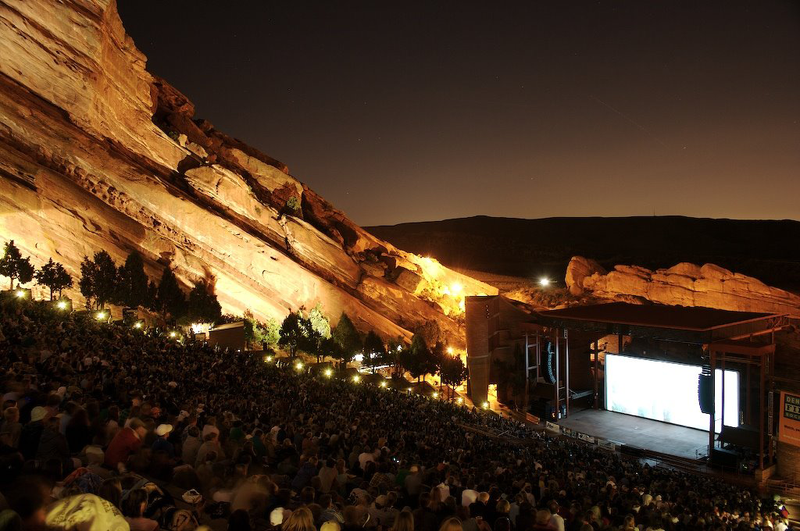 The Denver Film Society, in collaboration with Denver Arts & Venues, today released the schedule for the 16th season of Film on the Rocks, a series of film screenings at Colorado's Red Rocks Amphitheatre featuring performances from local artists.
The 2015 season starts May 23 with a screening of "The Hunger Games: Mockingjay Part 1" and performances from Denver's Strawberry Runners and Plume Varia. Highlights include "Super Troopers" with Strange Americans and Bonnie & the Beard on June 2 and "Pretty Woman" with SHEL and Moses on July 31.
See the full schedule below, and watch a video of SHEL in the CPR Performance Studio.
May 23: "The Hunger Games: Mockingjay Part 1" with Strawberry Runners and Plume Varia
June 2: "Super Troopers" with Strange Americans and Bonnie and the Beard
June 9: "The Shining" with Munly & The Lupercalians and Stella Luce
June 15: "The Princess Bride" with Jux County and Clouds & Mountains
June 23: "Jurassic Park" with School of Rock
July 31: "Pretty Woman" with SHEL and Moses
Aug. 26 : "The Breakfast Club" with Jen Korte & the Loss and The Dirty Femmes
Aug. 31: "Guardians of the Galaxy" with Kaleo and Bluebook
Sept. 2: End of Season Spectacular to be announced at a later date