Hal Gould Remembered As Ambassador For Denver, Western Photography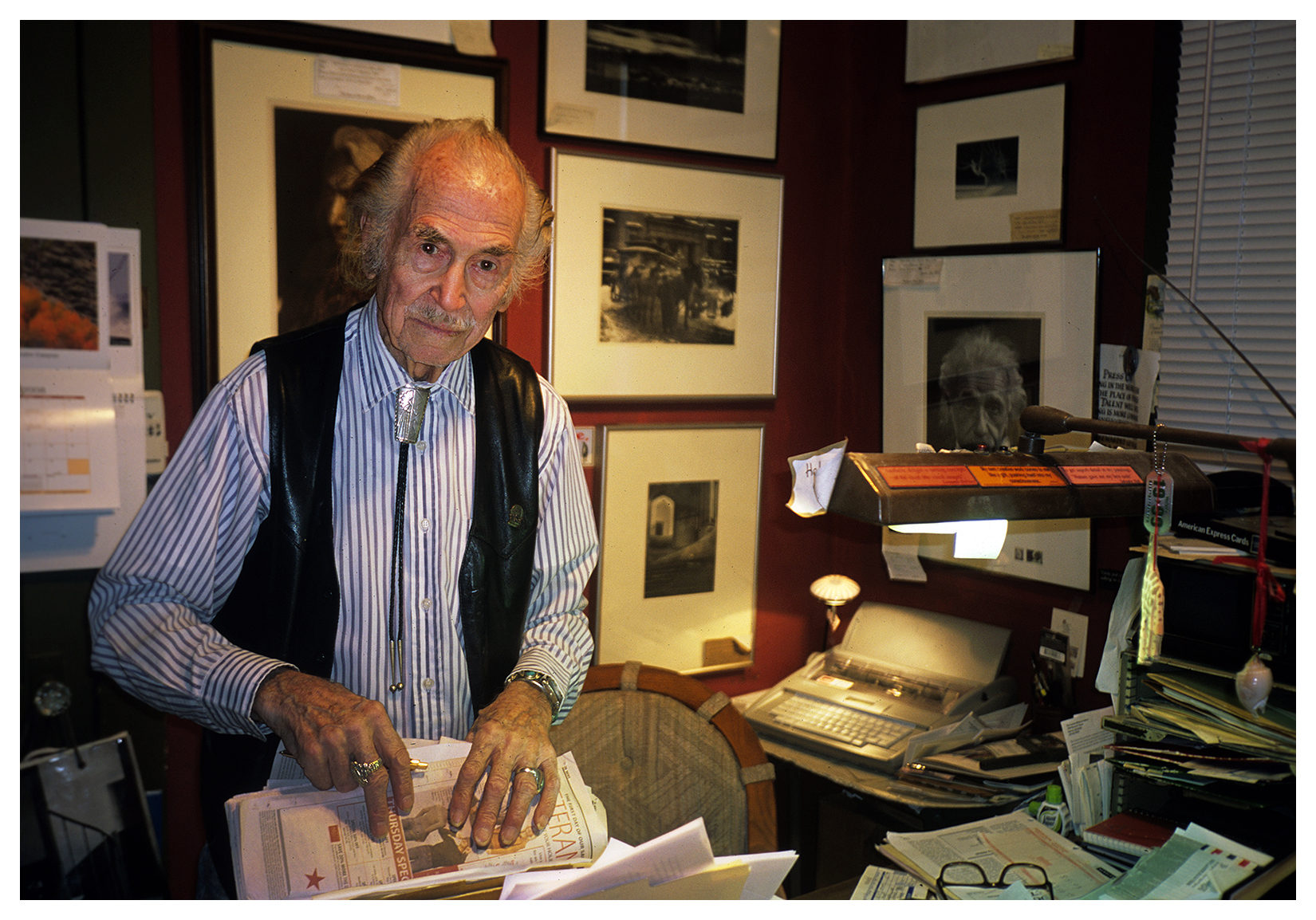 Hal Gould, who helped give photography a home in Denver after arriving in 1955, died on June 25. He was 95.
Gould first showcased images in makeshift spaces in the city at a time when most contested its value as a fine art form. The photographer later became one of the region's most-important figures working in the medium.
"Hal dedicated his life to establishing photography in the region," Colorado Photographic Arts Center director Rupert Jenkins said. "I've never really known anybody that has that degree of almost zealotry about appreciating photography."
Gould was born in Wyoming and grew up on a ranch in New Mexico. That setting would become the focus of his earliest photographs. But the medium wasn't his first true love.
After serving in the army during World War II and then working a number of odd jobs, Gould attended the Art Institute of Chicago to pursue painting.
"Then I gave up painting and changed to photography because I thought it was the most dynamic medium for artistic expression of the 20th century," Gould told CPR News in 2009. "And people laughed at me then back in 1949 when I said that, but now they're beginning to believe it."
As much as his photography embodied the American West, he also looked the part -- often donning a bolo tie and cowboy hat. But Gould also captured scenes outside the region, traveling to all seven continents. During his career, he photographed the Great Wall of China, penguins in Antarctica and African giraffes.
"He always had a big world view," Jenkins said.
In 2009, Jenkins curated a retrospective at Denver's RedLine gallery featuring a range of Gould's work, from landscape photos to commercial portraits. But the show also honored his efforts as an exhibitor -- an equally large part of his legacy.
In an interview with Ryan Warner of Colorado Matters, Jenkins said Gould introduced the region to early works by artists who went on to become big names.
"For instance, he showed an exhibition of work by Edward Weston and Ansel Adams. Prints were $25 each, and he didn't sell a single one. So it says a lot for Hal that he really stuck with his beliefs and that he remained very true to promoting photography."
(Courtesy Mark Sink)In 1963, Gould co-founded the Colorado Photographic Arts Center in Denver. After leaving CPAC in 1979, he opened the Camera Obscura Gallery in the Golden Triangle neighborhood.  
Photographer and Museum of Contemporary Art Denver co-founder Mark Sink often visited the gallery as a budding photographer. He said the space, with its book shop and world-class art, served as a strong center for the community until it closed in 2011.
"It was a marvelous environment, and there are great memories of how welcoming he was," Sink said.
"There's just not a lot of fine art photography venues by themselves, so it's sorely missed."
A memorial service for Hal Gould was held at Denver's Holiday Event Center on Tuesday, July 7.
You care.
You want to know what is really going on these days, especially in Colorado. We can help you keep up.  The Lookout is a free, daily email newsletter with news and happenings from all over Colorado. Sign up here and we will see you in the morning!