Republicans Pounce As Gold King Mine Spill Hits Congress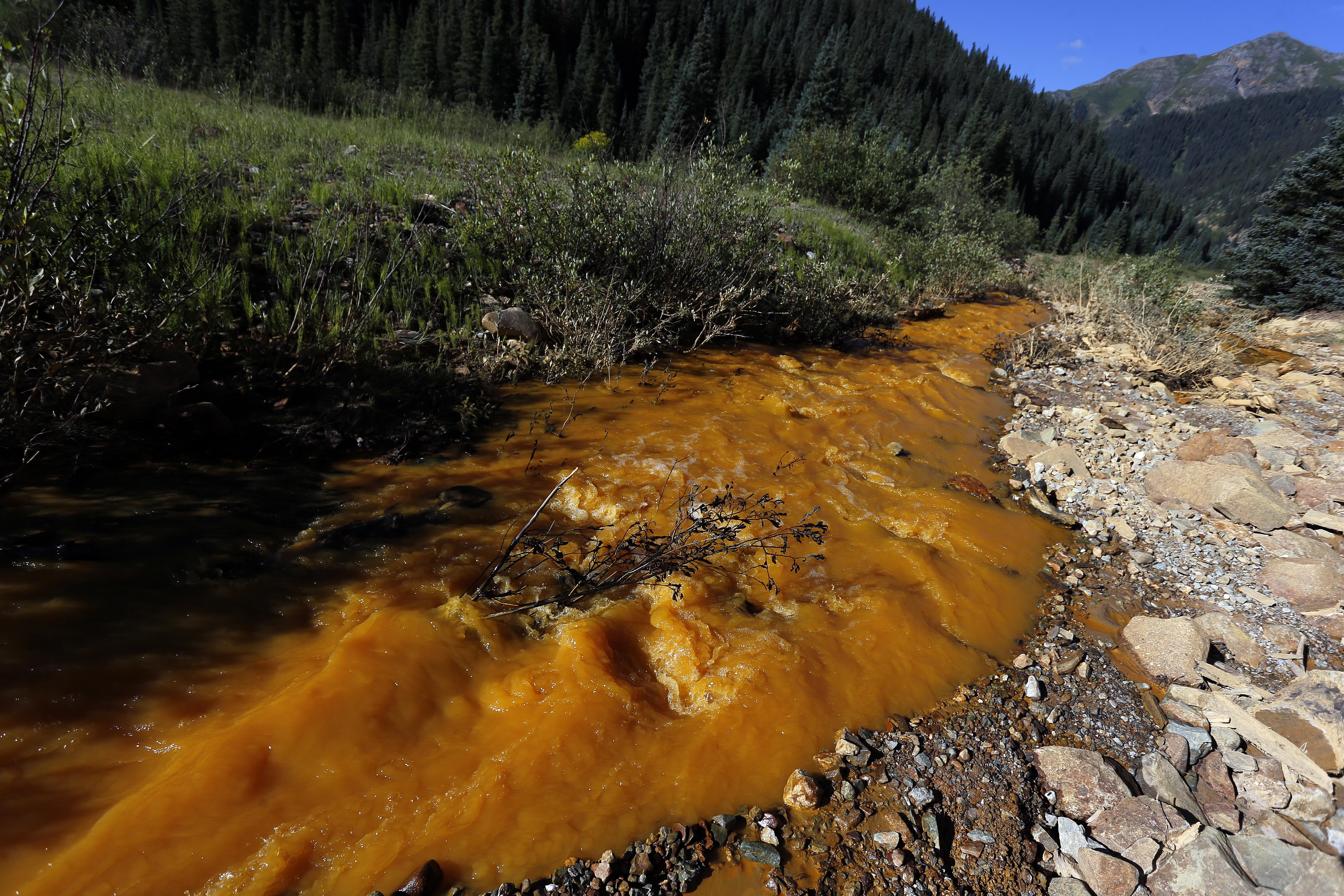 Republicans sharply criticized the Environmental Protection Agency Wednesday for causing a major wastewater spill at the abandoned Gold King Mine near Silverton last month. They also called for an independent investigation during a hearing on Capitol Hill.
​Committee Chair Rep. Lamar Smith, R-Texas, called the spill "inexcusable." 
EPA has used another description: "likely inevitable." 
The agency has admitted the pressure of water inside Gold King Mine was underestimated, but says the ways to assess that pressure were very difficult. Part of the issue is that the Gold King Mine is connected with a few other mines in the area. When bulkheads were installed to block flow of water from one mine, it's believed that that backed up water and built pressure inside the Gold King Mine. ​
The crew that accidentally caused the spill was beginning the process of trying to contain leakage from the abandoned mine when the blowout happened, sending 3 million gallons of toxic waste into the Animas River. 
Highlights from today's hearing:
Republicans on the committee don't trust the EPA:
Republicans accused the EPA of not scrutinizing its own actions as closely it would a similar incident caused by private enterprise. Committee members were also disappointed EPA Chief Gina McCarthy declined to attend the hearing and expressed skepticism that an investigation by the Obama Administration will be independent enough to detail what happened.
Mathy Stanislaus, Assistant Administrator for EPA's Office of Solid Waste and Emergency Response, told the committee the agency has held itself accountable. "Most immediately, we've worked with the state and local communities to address the response," Stanislaus said.
"That's all well and good," Smith replied. "But still a tragic spill occurred. It looks like to many of us that nobody's been held accountable."
The Navajo don't trust the EPA:
State and federal water tests since the blowout have shown that water quality in the Animas River has returned to pre-spill levels. Still, Donald Benn, Executive Director of Navajo Nation Environmental Protection Agency, told the committee the Navajo Nation didn't trust the feds
"When [the EPA] did let us know, it wasn't really them that told us about what happened," said Benn. "It was actually the state of New Mexico that approached us and told us about all this information."
The Navajo Nation is doing its own independent water tests from EPA. During Wednesday's hearing, they asked that the federal government pay for those tests.
The mine leaked before and it still leaks:
It's not as dramatic as the spill, but wastewater has leaked from the abandoned mine for years, and it still does after the catastrophe. EPA collects that wastewater and treats it before releasing it downstream, but no one thinks this situation is ideal over the long haul.
"The Gold King Mine was draining anywhere from 200 to 500 gallons per minute prior to the blowout," testified Dean Brookie, mayor of Durango. "If you can, imagine this mountain as a giant geologic whack-a-mole. You plug one mine adit [entrance], and you build up the pressure of water." 
According to the EPA's testimony, average annual water discharge from Gold King and three nearby mines reach 330 million gallons per year. That dwarfs the three million gallons released on August 5.
Colorado Democratic Rep. Ed Perlmutter, who is also a member of the House Science Committee tried to make this point during the hearing. 
"There's no real bad guy," he said. "We're trying to fix something that's been 100 years in the making. And we have a lot of these in Colorado. We need help with treatment plants in Silverton." 
Talk of a revived wastewater treatment plant:
There used to be a water treatment plant in the area that handled mining wastewater. It was shut down after the last active mine in the area closed. The company that ran it, Sunnyside Gold Corp., installed bulkheads to plug the mine and nearby tunnel. 
Now Silverton and county leaders are calling for a revival of that water treatment plant with congressional appropriations. But there's no timeline for when or if that might happen.
You care.
You want to know what is really going on these days, especially in Colorado. We can help you keep up.  The Lookout is a free, daily email newsletter with news and happenings from all over Colorado. Sign up here and we will see you in the morning!