$27B State Budget Clears Final Committee; Compromise On Clean Power Plan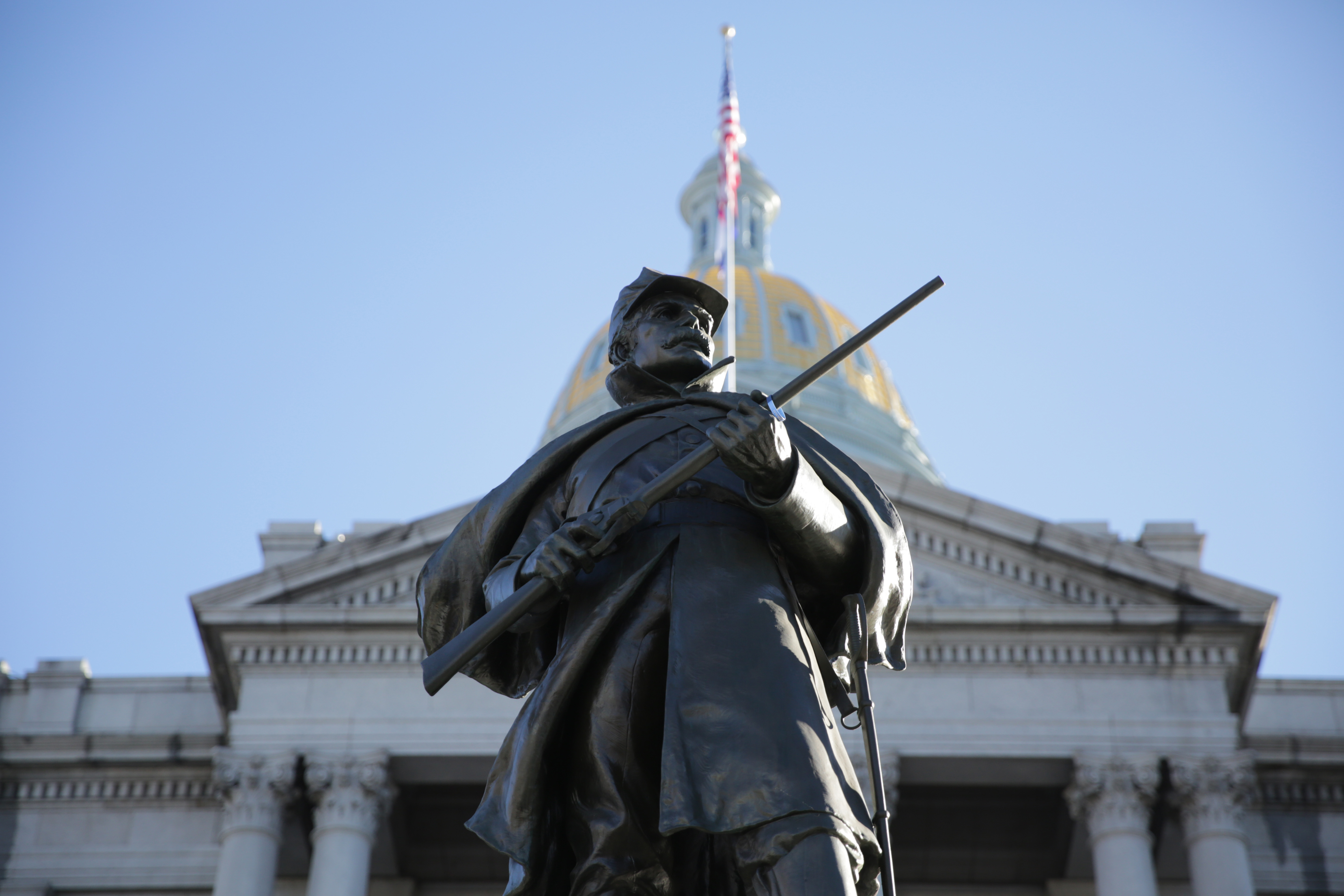 It's all over but the formalities: A legislative committee Wednesday gave a green light to the state's $27 billion budget for the coming year to the cautious relief of those involved with the process.
"I think the tone of it was, 'The sky is falling. We can't get there from here. We're going to have to make major cuts to K-12 education, major cuts to higher education,'" said state Sen. Kent Lambert, a Republican on the six-member Joint Budget Committee, recalling the sentiment at the Capitol at the beginning of the session.
Some cuts were necessary, including $73 million to hospitals, but maneuvering on issues including taxpayer refunds and higher-than-expected local tax collections meant that schools and the state's transportation system escaped the scalpel. Per-pupil average spending will go up $112 to $7,425, and a $20 million cut to higher education never materialized.
There's also more funding for under-the-radar services, including 100 new child welfare caseworkers, suicide prevention efforts and expanded cervical cancer screenings.
Money from marijuana sales will help boost substance abuse programs in rural parts of the state and help fund a school literacy program.
Clean Power Compromise
There was also an important compromise: Republicans and Democrats sparred for weeks over whether to fund Colorado's effort to implement the Obama administration's Clean Power Plan. The rules, which aim to significantly cut emissions from coal-fired power plants, are being challenged in court.
The coal industry has been hit hard by layoffs and bankruptcies over the last year -- Peabody Energy, which owns a coal mine in Routt County -- filed for bankruptcy this week. 
At one time Republican lawmakers zeroed out funding for the much larger state Air Pollution Control Division, where 95 people work. It's responsible for implementing the plan. But those cuts won't happen. Instead, there will be a smaller cut to the department of $111,652.
"Today's action preserves all of their jobs and makes sure that they're still doing what they need to do," said Democratic state Sen. Pat Steadman. "It's always felt petty and vindictive that someone was out for a pound of flesh. And they got their pound of flesh today."
But Republican Rep. Bob Rankin, who sits on the committee, said he and his colleagues made their point. 
"I think we fired a shot across the bow, and we're going to be watching very carefully," he said. "For me this is a small step. It's a small victory."
"My folks are scared to death of the impact of this if we implement it in Colorado," Rankin said, referring to the three mines in his district.
Looking Ahead
For now, budget writers like Democratic state Rep. Millie Hamner are pleased with their work.
"The fact that we're here today with being able to invest more rather than cutting K-12 education; we didn't have to make reductions in higher education; we've been able to invest in our roads. It's really remarkable what we've been able to accomplish as a team," Hamner said.
There may be trouble ahead.
"There's still more work to be done," said Democratic state Rep. Dave Young, who is also sits on the Joint Budget Committee. "We have next year, and forecasts that tell us that next year will be even more tougher than this year."
That's because taxpayer refunds are expected for the 2018 budget. There may not be any money for transportation. And the state is also dealing with a slowdown in the oil and gas industry and accompanying tax revenues. 
The full legislature will give the budget a final vote soon -- a formality before it heads to the governor's desk.
You care.
You want to know what is really going on these days, especially in Colorado. We can help you keep up.  The Lookout is a free, daily email newsletter with news and happenings from all over Colorado. Sign up here and we will see you in the morning!