University Of Colorado Composer Carter Pann Named Pulitzer Prize Finalist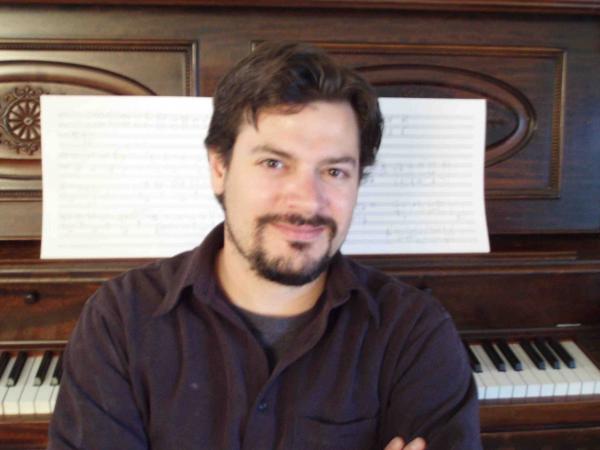 The Pulitzer panel mentioned Carter Pann, who teaches composition at CU, as a finalist for his piece "Mechanics: Six From the Shop Floor." Pann wrote the piece in 2013 for the Capitol Quartet, a saxophone ensemble.
Jazz composer Henry Threadgill ultimately won the 2016 Pulitzer Prize for Music for his piece "In For a Penny, In For a Pound." Pianist and composer Timo Andres, who performed a Friends of Chamber Music recital a few weeks ago in Denver, also received a finalist nod.
In a statement from CU, Pann said he learned of the award when he received a text from a former student.
"The Pulitzer is generally considered an orchestral or opera prize. This wasn't my first time submitting, and this piece was a total shot in the dark," Pann said. "It was totally unexpected."
Pann began teaching composition and music theory at CU's College of Music in 2005. He recently wrote a new string quartet for the Takacs Quartet, also based at CU.
Watch the Capitol Quartet perform the full piece in this video, filmed at the North American Saxophone Alliance in 2014. "The Mechanics" starts at the 16:10 mark in the concert.
Love Classical Music?
Stay in touch with our hosting team at CPR Classical and learn more about the classical events occurring in the community. Sign up here for our monthly newsletter.