Remembering CU Boulder's Deborah Jin, A 'Giant' In Physics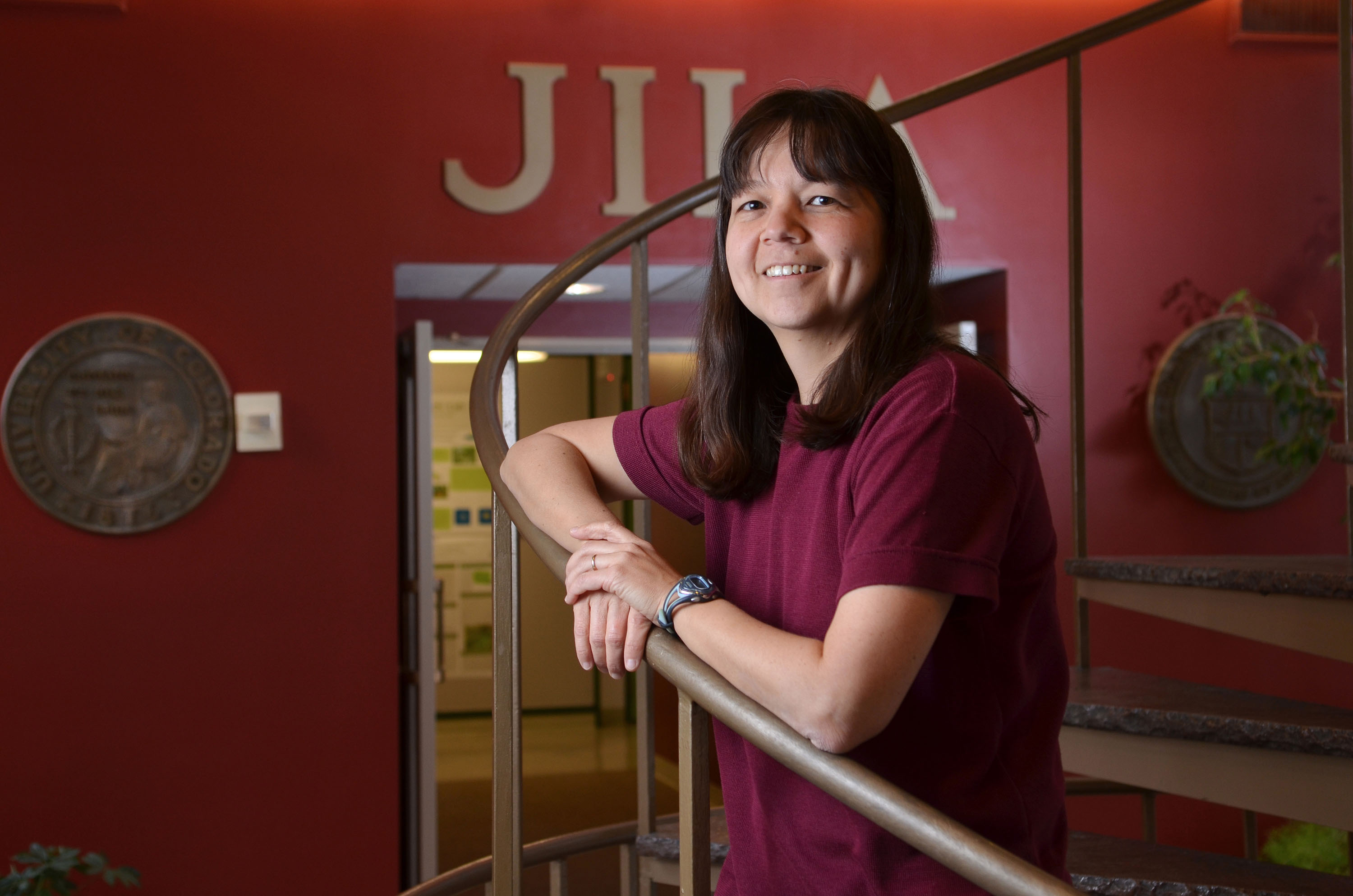 Speaking of physicist Deborah Jin, CU Boulder chancellor Philip DiStefano said "the international scientific community has lost a giant." Jin died Sept. 15 in Boulder, losing a battle with cancer at 47.
Fellow physicist and Nobel laureate Eric Cornell described Jin as a "master technologist," her recent work involved understanding quantum mechanics and studying the first ultracold fermionic condensate.
"The cold she got to was much lower than you'd ever see in a freezer or the South Pole, or even in the deepest reaches of outer space, where it gets very cold," Cornell said. "The temperatures she got to were literally a million times colder than the temperature in far outer space."
As The New York Times noted in Jin's obituary, "there is currently no practical application for fermionic condensates, but insights from Dr. Jin's work could help scientists develop new materials, like room-temperature superconductors, which could convey electricity more efficiently than it is today."
A memorial service will be held for Deborah Jin in Boulder. Remembrances are being accepted at the JILA institute's website.
Interview Highlights With Eric Cornell
On the value of her research:
"People hear quantum mechanics and their eyes glaze over, but quantum mechanics is just essentially the science of the very, very small. If any trend in technology teaches us anything, it's that the future is in the direction of the very, very small – where quantum mechanics rules. If we want to make technological progress there, we have to have the scientific underpinnings. That's really what her work was about."
On where her work goes from here:
"She'll be terribly missed… There are a number of professors here who are working with her former students. Her lab apparatus and her students and her ideas will continue on long beyond her."