Libertarian Johnson Rounds Out Weekend Of Presidential Campaigning In Colorado
The mainstream political consensus is that either Hillary Clinton or Donald Trump will be the next President of the United States. But don't tell that to Gary Johnson.
During the Libertarian Party candidate's visit to Lakewood Sunday he said he represents more than just a protest vote against the major party candidates. He has bigger things in mind on Election Day.
"I don't want to discount winning it outright," Johnson said.  "The Cubs did win the World Series and no, nothing stranger has ever happened in our lifetimes, but why not Tuesday?"
The former New Mexico governor rallied hundreds of supporters at Colorado Christian University. He talked about the need for the U.S. to stop spending so much money and to stop getting involved in wars it has no business being in.
Johnson's calls for limited government appeal to voters like Beth Prochazka of Denver. She says she's sick of two parties dominating political discourse, and she takes issue with those who say she's wasting her vote.
"That's nonsense," she said. "The only wasted vote is the vote not cast. Period."
Steve Low of Woodland Park, who described himself as a lifelong Republican, said, "I have been just totally disappointed in the obstructionism within Congress for the last eight years."
"I think President Obama being elected was one of the best things that happened to this country," Low added. "I did not vote for him either time, but the obstructionism that has come up really put a bad face on Republicanism. And I'm just sick of it."
Johnson supporters say he has a chance if neither Clinton or Trump secures 270 electoral votes. If that happens, the House of Representatives would decide who is president.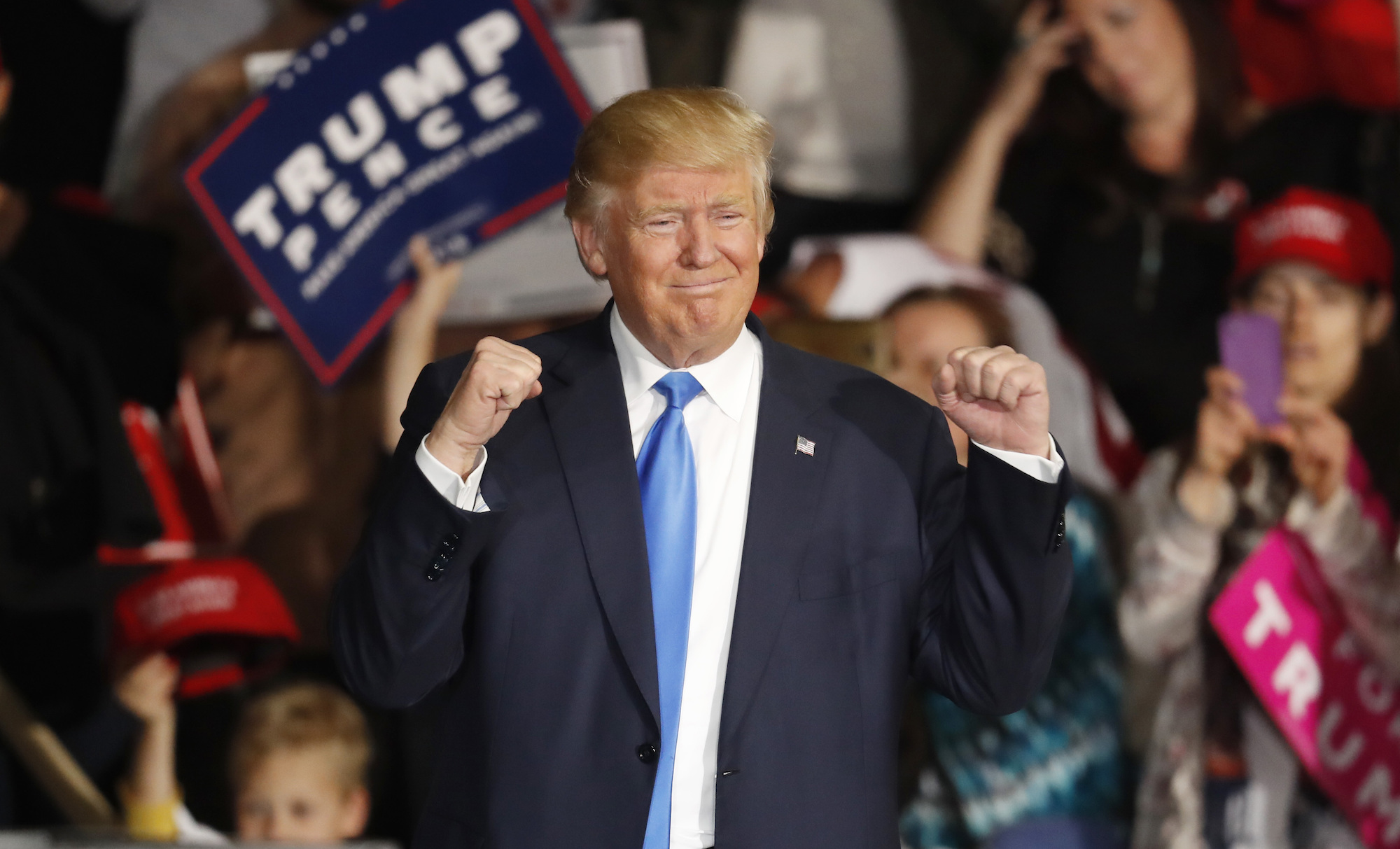 Besides Johnson, Colorado played host to a number of campaign events in the remaining days leading up to Election Day. Republican Donald Trump was in Denver Saturday. On Friday, former President Bill Clinton and Vermont Sen. and former Democratic candidate Bernie Sanders held rallies for Clinton supporters. The Clintons' daughter Chelsea Clinton was in Boulder last week.
Also Friday, former GOP presidential candidate Ben Carson made stops in Colorado Springs, Castle Rock and Aurora on Trump's behalf, and GOP vice presidential nominee Mike Pence was in Loveland.
Trump used his Saturday appearance at the National Western complex to say it's "demeaning to the political process" for rival Hillary Clinton to be campaigning with celebrities like Jay Z.
The GOP nominee complained tht the language at a get-out-the-vote concert in Cleveland headlined by Jay Z and Beyonce in Cleveland was "filthy" by "any standard."
He's been saying all day that, unlike Clinton, he doesn't need star-studded backup to draw crowds.
Trump is also bragging about putting Clinton on defense in states like Michigan and Minnesota, where he'll be campaigning Sunday in a last-minute effort to win over traditionally Democratic stronghold.
"I know Hillary all of a sudden, she's making all of these trips, she's going all over the place," he said. "She was supposed to be home sleeping," 
Trump's Denver rally was his last in a busy day of campaigning that included rallies in Florida, North Carolina and Nevada.
Former President Bill Clinton made three campaign stops in Colorado, including  Pueblo, Denver and Fort Collins while campaigning for his wife.
"You should choose and you should tell your neighbors to choose the candidate of answers not anger, of empowerment not resentment, of cooperation not conflict, of bridges not walls and of fact not fantasy," he said, the Denver Post reported.
The Associated Press contributed to this report.
You care.
You want to know what is really going on these days, especially in Colorado. We can help you keep up.  The Lookout is a free, daily email newsletter with news and happenings from all over Colorado. Sign up here and we will see you in the morning!