The Winter Park Ski Train Will Be Back (And Maybe Cheaper Too)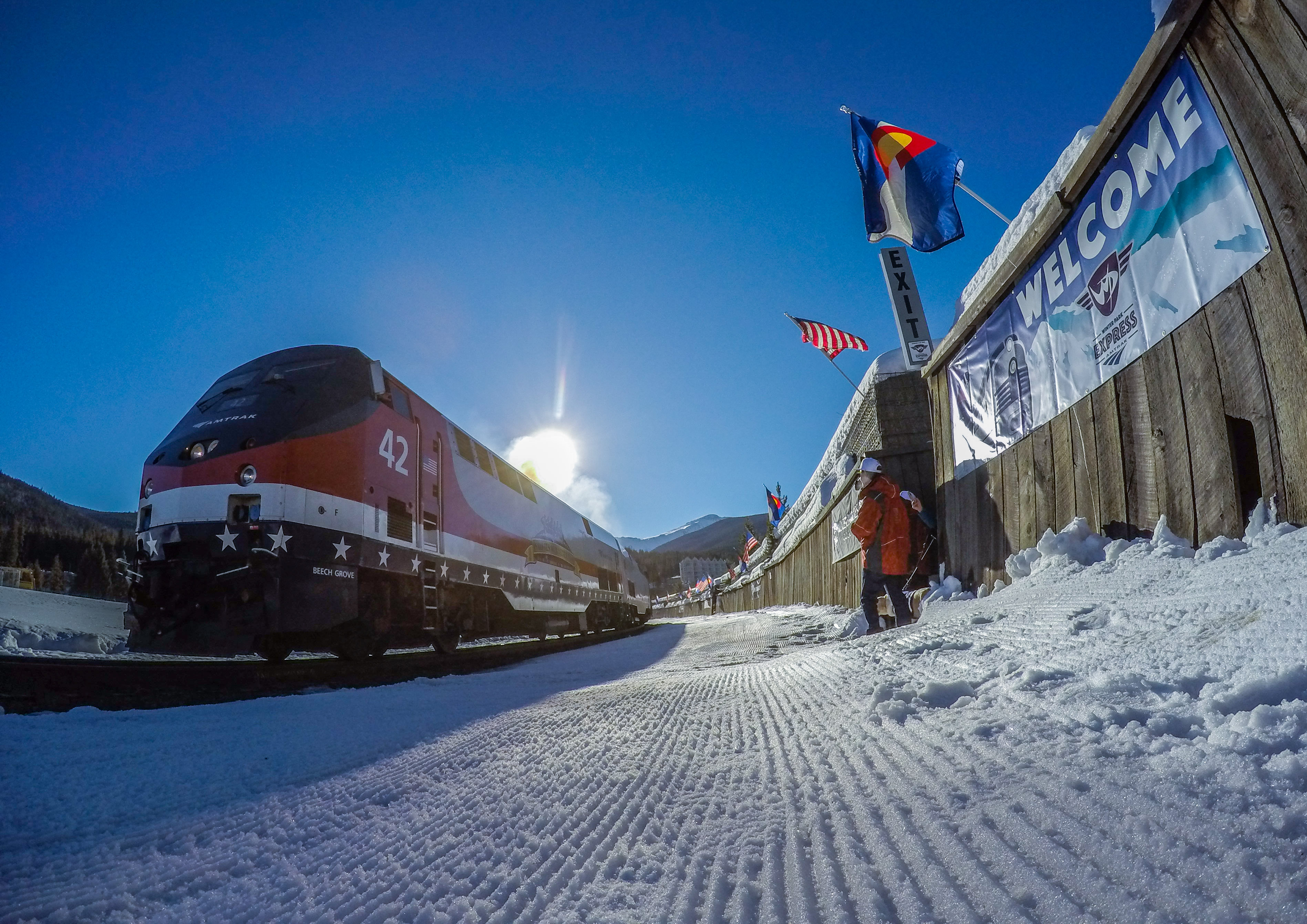 The Winter Park Express, the latest incarnation of the long-running Denver-Winter Park Ski Train, will be back next year, Amtrak and resort officials announced Wednesday.
For those of you who balked at the $39 one-way tickets, good news: It could be cheaper next year, if you play your cards right. Winter Park spokesman Steve Hurlbert said there could be discounts for less popular days, as well as for travelers who buy tickets early.
"All of that is in the hopper and hopefully this summer we should have all of that nailed down," he said.
When the last iteration of the Ski Train shut down in 2009, round-trip tickets cost about $55. The $78 round-trip prices for the Amtrak-operated line caused some to wheeze when they were announced.
"Lets remortgage the house so we can afford $500 for a day of skiing in the state we live in," commenter Aaron Vanasse wrote on a CPR News story last August.
But Hurlbert said the 2017 version of the train has been a huge success so far, with more than 18,000 tickets sold.
"[That] just blows Amtrak away, blows us away at Winter Park," he said. "It's just been an incredible success."
Hurlbert said about 70 percent of the passengers have been Front Range residents, with the remaining 30 percent coming from out of state. He said the new A Line from Denver International Airport to Union Station was an important link.
"To have that connectivity from DIA to Winter Park has really been a huge asset to us," he said.
The train will likely not be affected by any budget cuts to Amtrak, which is funded by the federal government. President Trump's 2018 budget would slash funding for some long-distance routes, including the Chicago to San Francisco California Zephyr that passes through Denver. 
But Hurlbert said the Winter Park Express is not a long-distance route and doesn't receive any federal subsidies.
"We're not seeing any concern from Amtrak, so we aren't concerned," Hurlbert said.
An Amtrak spokesman confirmed Hurlbert's assertions, and provided a statement from company CEO and President Wick Moorman reiterating his desire to work with President Trump, Congress, and Secretary of Transportation Elaine Chao. 
The final trips 2017 are scheduled for March 25 and 26. Winter Park and Amtrak say they'll soon ask the public for suggestions on how to improve service via social media.
You care.
You want to know what is really going on these days, especially in Colorado. We can help you keep up.  The Lookout is a free, daily email newsletter with news and happenings from all over Colorado. Sign up here and we will see you in the morning!