Colorado's Rural Hospitals Pin Their Funding Hopes On A Bipartisan Budget Fix
Colorado's rural hospitals have faced a grim 2017 between talk of health care policy changes in Washington and Colorado's own budget concerns. From the Western Slope, to tiny Hugo on the eastern plains, there's concern about hospitals already teetering on the edge.
But there's a tall man in cowboy boots at the state Capitol who has a plan. Sen. Jerry Sonnenberg is co-sponsor of sweeping bipartisan legislation known as the "Sustainability of Rural Colorado" bill.
The Republican state Senate leader is worried about the survival of rural hospitals, including two in precarious shape in his vast district in the northeast corner of the state. "That could be the difference between life and death for people in rural Colorado without those critical care access facilities," Sonnenberg said.
The bipartisan measure would rescue about a half a billion dollars in funding for hospitals with an accounting shift involving the oft-argued over Hospital Provider Fee. The change removes the money from voter-approved spending limits set by the Taxpayer Bill of Rights, something Democrats have pushed for. It also provides $700 million to rural roads and school districts, which rural Republicans like.
Colorado's medical facilities pay the hospital provider fee directly to the state. It's calculated by the number of patients cared for. Those monies go into a fund, which gets matched by the federal government and in turn is redistributed back to hospitals. The amount paid back is based on the number of Medicaid patients a hospital serves. Because of how the fee was originally set up, it is factored into the Colorado budget and counts against TABOR revenue limits.
In the past, lawmakers have reduced fee collections in order to free up money for other parts of the budget, like education or corrections. But that budget-balancing trick results in a double-hit to hospitals, because they also lose an equivalent amount of federal matching dollars. The rural sustainability bill moves the hospital provider fee out from under TABOR, giving lawmakers more budget room to wiggle and allowing the state to collect the full fee and federal match.
Sonnenberg hopes the bill can win support in both the Republican-controlled Senate and Democratic-controlled House.
"The key numbers for me are 33, 18 and one," Sonnenberg said. "Thirty-three House members, 18 Senate members and one governor. How do I get all of them, that number, on the same page?"
For his part, that one governor, Democrat John Hickenlooper, said the proposal for deep cuts to the state's hospitals is real and might just be the tipping point to solving this key stalemate in financing state government.
"I think that the rural hospitals and clinics, a number of them are now in danger of being forced to close, that would be just a very difficult thing for many legislators to let happen," Hickenlooper told Colorado Matters in an earlier interview.
Of the 35 hospitals found in rural Colorado, 12 are in danger of closing. Michelle Mills, the director of the Colorado Rural Health Center, said the trend is driven by high poverty, high uninsured rates, and high rates of coverage through Medicare and Medicaid. Those federal programs don't fully reimburse the cost of care. But hospital closings aren't just about medicine -- they're about jobs.
"It's been shown that if a hospital closes down in a rural community, pretty much the community dies," Mills said.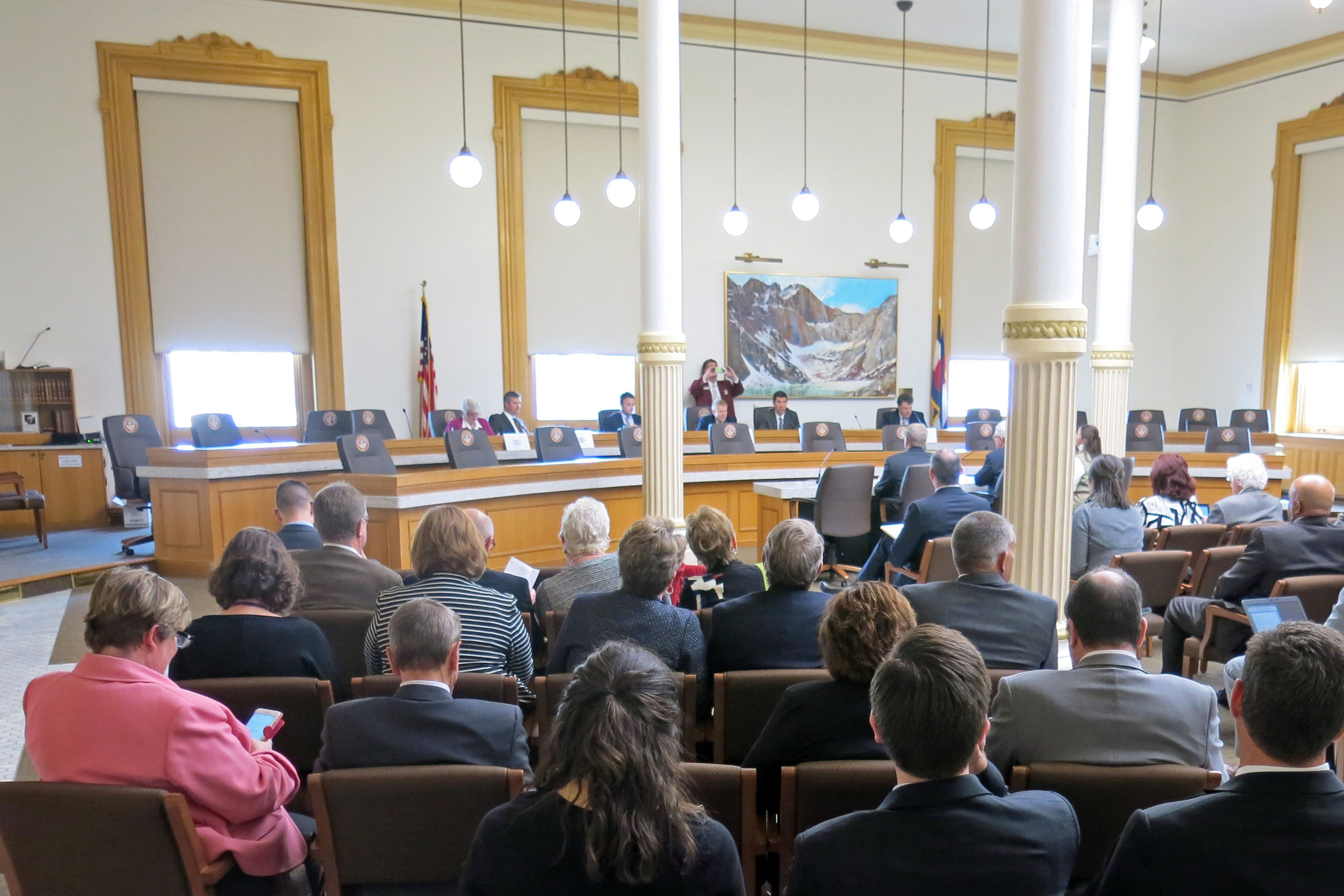 The San Luis Valley Health regional medical center in Alamosa employs 650 people. It's the region's largest employer, but it's barely breaking even now. The state budget cuts could mean it loses more than $4 million next year. CEO Konnie Martin, who testified in favor of Sonnenberg's bill, points out that "you profoundly change the face of a rural community when you make these kind of cuts."
But not everyone is wild about the bill's fiscal tradeoffs.
"The bill as a whole is like this tax and spend extravaganza," said Linda Gorman, director of health care policy at the Independence Institute.
For her, the bill continues to rely on matching federal Medicaid funding, which could be in jeopardy if Congress passes reductions. Many rural hospital leaders heaved a sigh of relief when Republican plans in Washington to overhaul the Affordable Care Act stalled. Many were beneficiaries of federal Medicaid expansion money, which was potentially at risk under the proposal.
Gorman also said that the legislative proposal limits control over state spending by both taxpayers and lawmakers. It gives too much power to a 13-member board that oversees money collected from the hospital provider fee.
"It's really not good to take these kinds of decisions out of the legislature," Gorman said. "It's not a good way to run state government."
Supporters worry time is running out to solve the problem, and failure will only exacerbate a growing divide between struggling rural parts of the state and the booming urban regions. Brian Davidson, president of St. Mary's Medical Center in Grand Junction, worries we might be looking at "two separate Colorados when it comes to economic vitality."
The bill has passed in a key Senate committee. It still has a long way to go to win final approval in a legislature where byzantine fights over finances have bedeviled compromise for years.
You care.
You want to know what is really going on these days, especially in Colorado. We can help you keep up.  The Lookout is a free, daily email newsletter with news and happenings from all over Colorado. Sign up here and we will see you in the morning!