Bravo! Vail Rolls Out 2018 Season Preview: Four Amazing Orchestras And More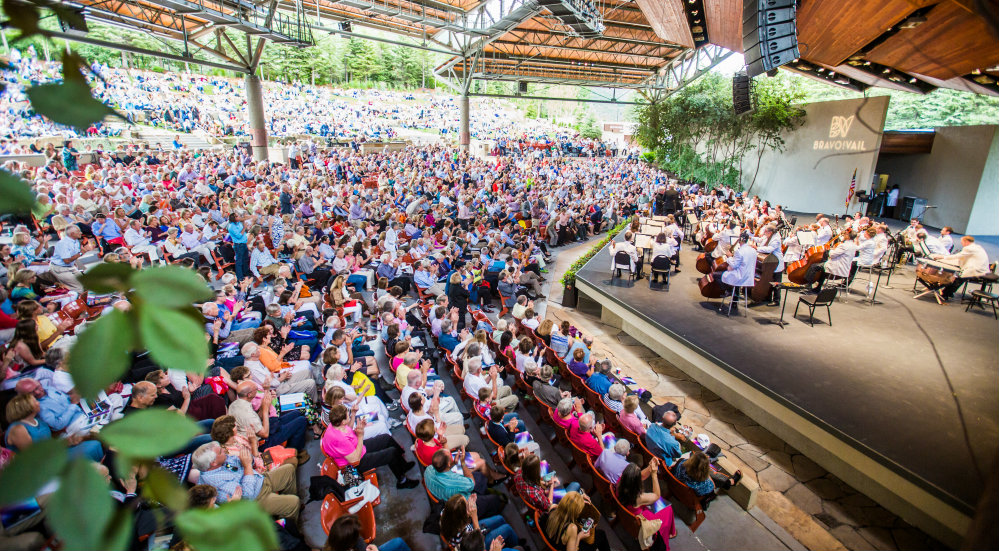 Bravo! Vail released details of its 2018 season this week. Each year, the classical music festival in the Vail Valley serves as a summer home for four standout orchestras: the New York Philharmonic, Philadelphia Orchestra, Dallas Symphony and Academy of St. Martin in the Fields Chamber Orchestra.
The list of soloists appearing with those powerhouse symphonies this year includes pianists Helene Grimaud, Jean-Yves Thibaudet and Daniil Trifonov, violinist Augustin Hadelich and cellist Alisa Weilerstein.
There's also a series of chamber music nights featuring musicians from those symphonies, as well as appearances by ensembles like the Dover String Quartet and the vocal group Roomful of Teeth.
Related music:
The season runs June 21-Aug. 2. Highlights:
June 21: The Academy of St. Martin in the Fields, led by violinist Joshua Bell, opens the season with Ludwig van Beethoven's "Pastoral" Symphony No. 6, along with music by Felix Mendelssohn and Max Bruch.
June 30: The Dallas Symphony plays Maurice Ravel's Piano Concerto with soloist Helene Grimaud. The concert also includes Tchaikovsky's Symphony No. 5 and Rimsky-Korsakov's Overture to "May Night."
July 14: The Philadelphia Orchestra performs Sergei Rachmaninoff's Piano Concerto No. 1 with pianist Daniil Trifonov. Also on the program: music by Bedrich Smetana, Engelbert Humperdinck and Otto Respighi.
July 21: The New York Philharmonic performs George Gershwin's "Rhapsody in Blue" and Aaron Copland's "Old American Songs." The Colorado Symphony Chorus joins the orchestra for Leonard Bernstein's "Chichester Psalms."
Aug. 2: The season closes with chamber music at the Donovan Pavilion in Vail, including a world premiere by composer Gabriella Smith performed by the Dover Quartet and Roomful of Teeth.
Read the full summer lineup from Bravo! Vail.
View highlights for another major Colorado summer festival: the Aspen Music Festival & School. 
CPR Classical will feature music from Aspen and other festivals around Colorado as part of its annual SummerFest programming. 
Love Classical Music?
Stay in touch with our hosting team at CPR Classical and learn more about the classical events occurring in the community. Sign up here for our monthly newsletter.