Class-Action Lawsuit Over Denver Homeless Sweeps Moves Toward Trial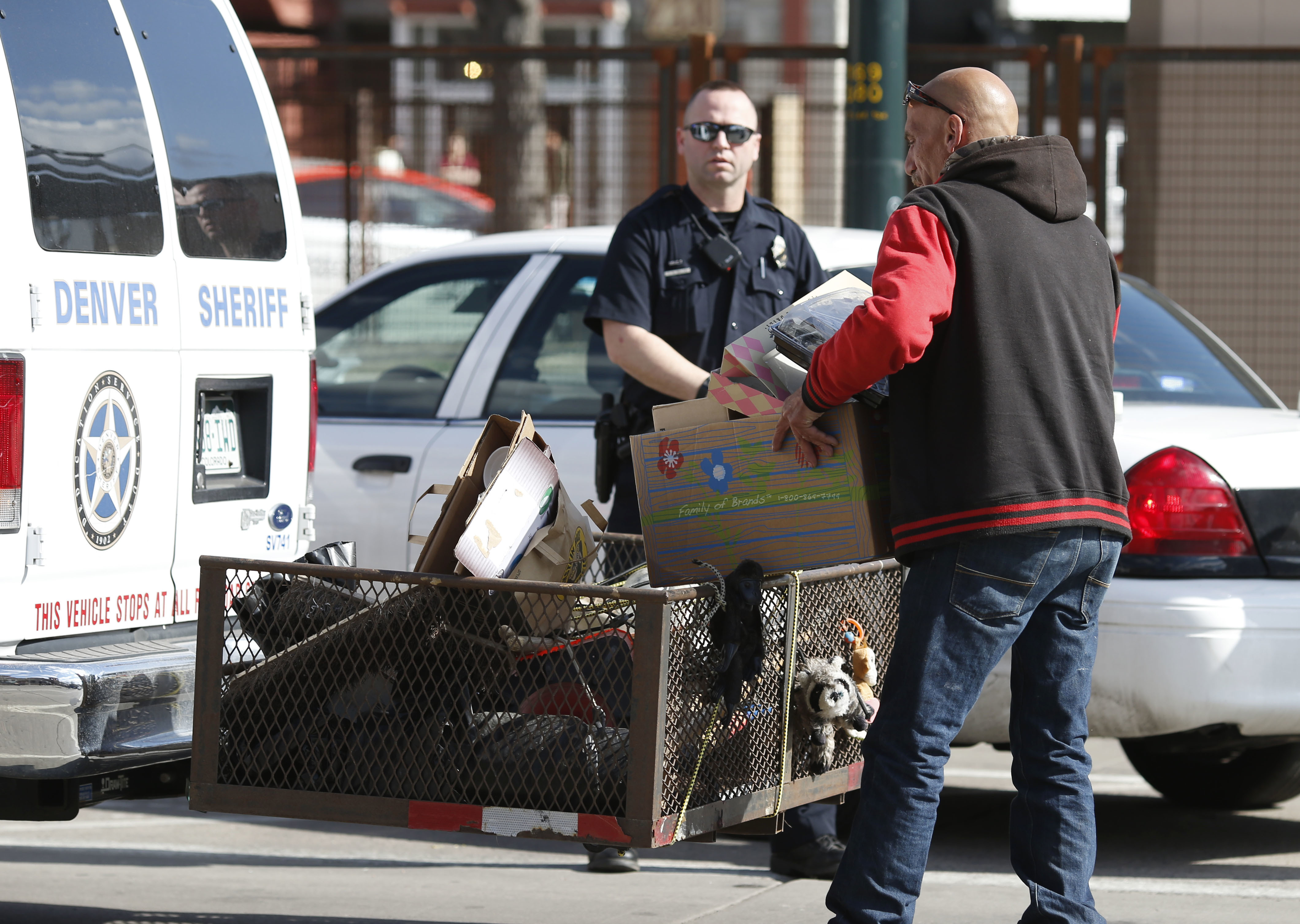 Posted 11:30 a.m. | Updated 4 p.m.
A class-action lawsuit over the city of Denver's sweeps of homeless camps is heading toward a trial after a judge's order on Monday.
The lawsuit alleges that city crews violated the Fourth and 14th Amendments — protection against unreasonable search and seizure and right of due process — of the U.S. Constitution when they cleared homeless camps multiple times in the last few years.
Both parties in the lawsuit had asked U.S. District Court Judge Williams Martinez for a summary judgment — meaning they wanted a pre-trial ruling in their favor. In his 39-page order Monday, Martinez mostly denied both parties' motions and told them to prepare for a trial. 
"... Plaintiffs have established a genuine issue of fact which cannot be resolved through summary judgment," Martinez wrote. "On the other hand, Plaintiffs have failed to eliminate any dispute of material fact over their view of the evidence—or in other words, a reasonable trier of fact could also accept Denver's story. Thus, neither Plaintiffs nor Denver are entitled to summary judgment on Plaintiffs' Fourth Amendment or procedural due process claims."
The plaintiff's lead attorney, Jason Flores-Williams, said he promised his clients when he took the case in 2016 that they would have their day in court.
"Today, there's a bit of a feeling that we've achieved that," he said.  "You will be seeing thousands of homeless persons come to the U.S. District Court of Colorado in downtown Denver in the hope — it's almost like a Norman Rockwell painting or something — of asserting their basic and most fundamental rights."
Flores-Williams said a trial could get underway in six to eight months, though he left open the possibility of a settlement with the city. 
In a statement, a spokeswoman for Mayor Michael Hancock said the city's clean up efforts address "very serious public health concerns" for people who live on the street and nearby residents and businesses.
"With exposed food, used needles and feces or other human waste in these encampments, the areas quickly became unsafe and unsanitary," said Amber Miller, communications director for the mayor's office. Miller also said the city of Denver spends as much as $50 million a year to support homeless services. 
You care.
You want to know what is really going on these days, especially in Colorado. We can help you keep up.  The Lookout is a free, daily email newsletter with news and happenings from all over Colorado. Sign up here and we will see you in the morning!