Alpine World Cup Pioneer Bob Beattie Has Died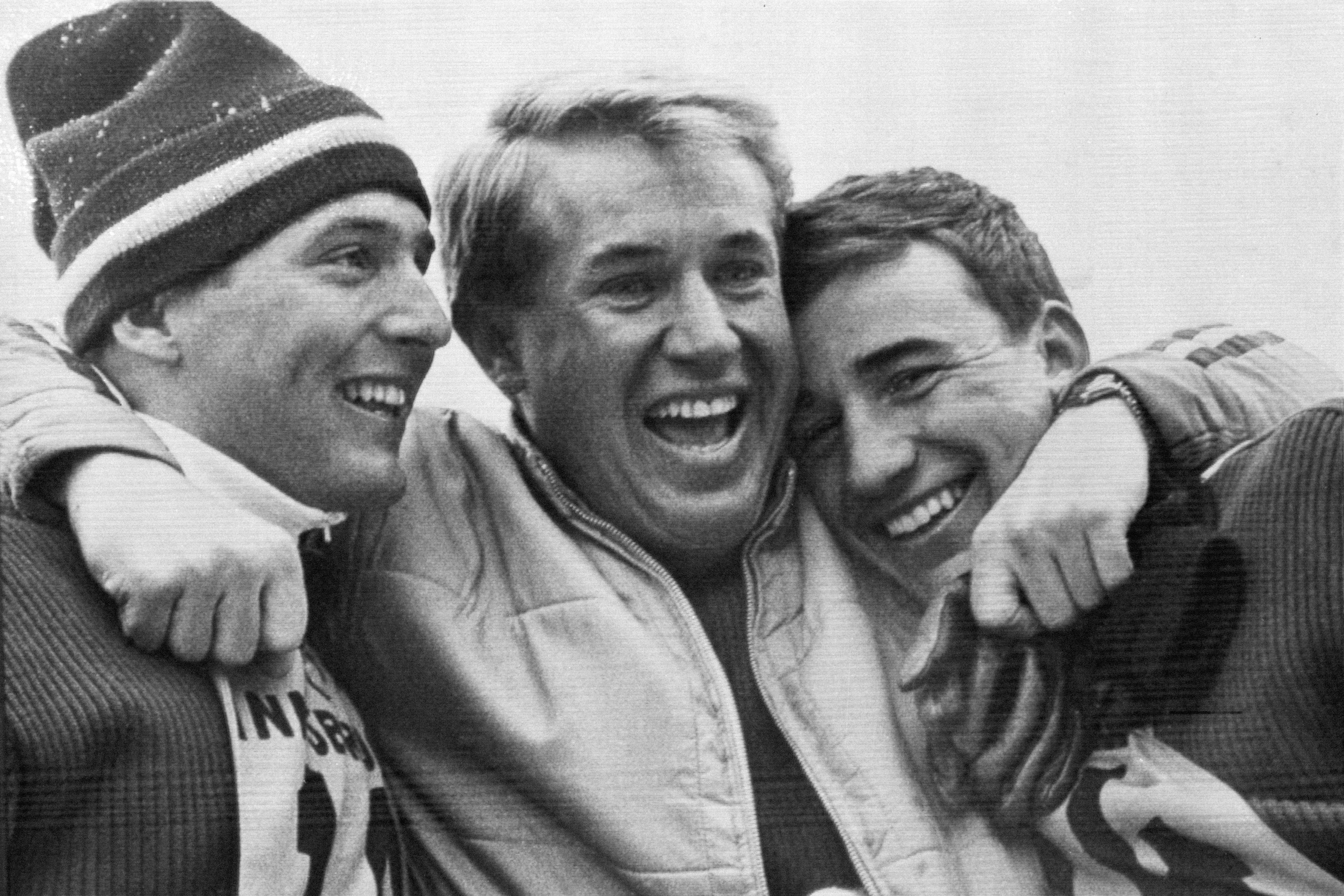 The plaque that rested for years on ski icon Bob Beattie's desk was inscribed with a matter-of-fact motto: It can be done.
An all-too-fitting mantra for the ski racing pioneer who helped launch the World Cup circuit more than 50 years ago and was part of the commentary crew that called one of the most thrilling Alpine races at the 1976 Winter Games.
Beattie died Sunday in Fruita, Colorado, after dealing with various health issues. He was 85.
"Once he made up his mind something needed to happen, he would keep pounding away until he got it done," his son, Zeno, said in a phone interview. "He had a lot of friends and they always came up to him and said, 'If it wasn't for you, I never would've accomplished whatever.'
"He never really thought about that too much. His whole world was about working really hard. And if you worked really hard at something and you did it as a team and not as an individual you can pretty much do anything you ever wanted to do."
Known as "Beats" or "Coach" to his friends, Beattie's career included stints as coach of the U.S. ski team and at the University of Colorado, where he led the Buffaloes to a pair of national titles.
In addition, Beattie was paired with Frank Gifford to call one of the Winter Olympics' most famous ski races for ABC — Austrian great Franz Klammer's electric downhill run to capture gold in '76.
"They realized Bob Beattie and I had a peculiar way of calling it," the late Gifford once said in an interview with EmmyTVLegends.org. "Bob loved ski racing. ... He would get so excited at the race. My job was almost like 'Monday Night Football,' identify the players and let him go. He brought an unbelievable excitement to it."
Beattie attended Middlebury College in Vermont, where he lettered in tennis, skiing, football and cross-country running. He became the ski coach following his graduation, where the team finished third at the NCAA championships in 1956.
Soon after, he went to Boulder, Colorado, to be an assistant football coach before taking over the ski program and turning it into a national power. The Buffaloes won the title in 1959 and again in '60.
That gained him even more recognition and he oversaw the U.S. ski team at the 1964 Olympic Games, where Billy Kidd and Jimmie Heuga finished 2-3 in the slalom. It marked the first two Alpine medals captured by the American men at the Winter Olympics.
"The pressure was severe. We had promised everything — rightfully or wrongfully — we had promised everyone the world," Beattie told U.S. ski team historian Tom Kelly last summer. "We loved each other. We were a team."
In the mid-1960s, Beattie partnered with journalist Serge Lang and French coach Honore Bonnet to create the World Cup, with racers traveling the globe to compete. It's still going strong with stars such as Lindsey Vonn, Mikaela Shiffrin and Marcel Hirscher leading the way.
On Twitter, the racers showed their appreciation:
"So grateful I had the chance to meet this innovator, icon, and legend! Rest in peace Bob Beattie," Shiffrin posted .
"R.I.P. Bob ... such an amazing and charismatic man who did so much for ski racing. We will miss you!" Vonn wrote .
Over his career, Beattie worked four Winter Games, along with calling volleyball at the '84 Summer Olympics in Los Angeles. He also was involved with ABC's Wide World of Sports and hosted a ski show for ESPN. In 1984, he was inducted into the U.S. ski and snowboard hall of fame .
Beattie also found time to author several books on skiing and started a kids program in the Aspen Valley that flourishes today. The family is planning a celebration with the ski club this fall.
"He influenced a lot of people," his son said.
You care.
You want to know what is really going on these days, especially in Colorado. We can help you keep up.  The Lookout is a free, daily email newsletter with news and happenings from all over Colorado. Sign up here and we will see you in the morning!