Meet Arts Reporter Stephanie Wolf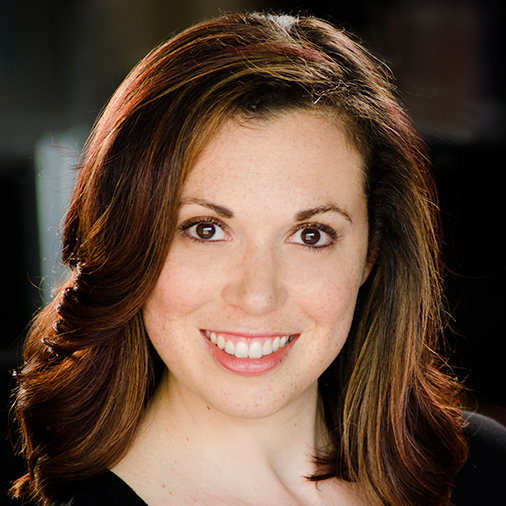 Stephanie Wolf has come full circle in her nearly five-year tenure at Colorado Public Radio. 
When she was hired as a freelancer in 2013, Wolf contributed digital arts stories for CPR News. As the needs of the newsroom evolved, she took advantage of new opportunities to grow her skills and accepted a full-time position as a reporter/producer for "Colorado Matters." 
Working on the daily interview program, she expanded her range of reporting to follow non-arts stories, but her heart was always in the arts. And earlier this year, a promotion brought her back to covering arts and culture full-time as the new arts reporter for CPR News. 
"I was thrilled to take on this role," said Wolf of her promotion. "I'm most comfortable with arts because that's my background personally and professionally, but working in other areas of the newsroom expanded my skills, making me a stronger journalist. I think arts stories are just as complex and interesting as any other beats and deserve comprehensive, in-depth coverage."
Before earning her promotion, Wolf was selected by the Radio Television Digital News Association and RIAS Berlin Commission as a fellow for their German/American exchange. She was among 13 other American journalists who traveled to Europe last fall for three weeks of immersion in international reporting with a focus on the 2017 federal German elections. 
"The experience was really interesting – to see some of the challenges journalists are facing in other parts of the world," said Wolf. "We're all grappling with the same issues, whether it's mistrust of mainstream media outlets or how to maintain creditability as a journalist when there's so much content out there for people to take in."
Wolf traveled to Brussels, Hamburg and Berlin as part of the fellowship, and made time to explore arts and cultural offerings in each city, including visits to Hamberg's new Elbphilharmonie concert hall and the Urban Nation Museum for Urban Contemporary Art, which had recently opened in Berlin.  As a former professional ballet dancer, she also made a point to attend the Staatsballett Berlin, the city's principal ballet company. 
"I saw some edgy, experimental work in Germany, even from state-run institutions like the ballet," said Wolf. "In Berlin, I kept hearing how vibrant the city's creative sector is. I wouldn't be surprised if artists there are facing similar challenges as Colorado artists, like finding affordable space, but it seemed like a place where arts and culture are thriving."
When it comes to the art scene here in Colorado, Wolf described it as fresh and original as artists forge their own path. 
"I feel like many Colorado artists are following their hearts and embracing their own artistic intuition. It doesn't seem like they're trying to be New York, L.A. or other artistic meccas," noted Wolf. 
For more on Stephanie and the stories she's covering, follow her on Twitter and read recent reports including a citywide "art intervention" in Denver, and a closer look at Colorado's fashion scene.