Lawmakers Would Like People To Please Stop Flying Their Drones Over Wildfires, Please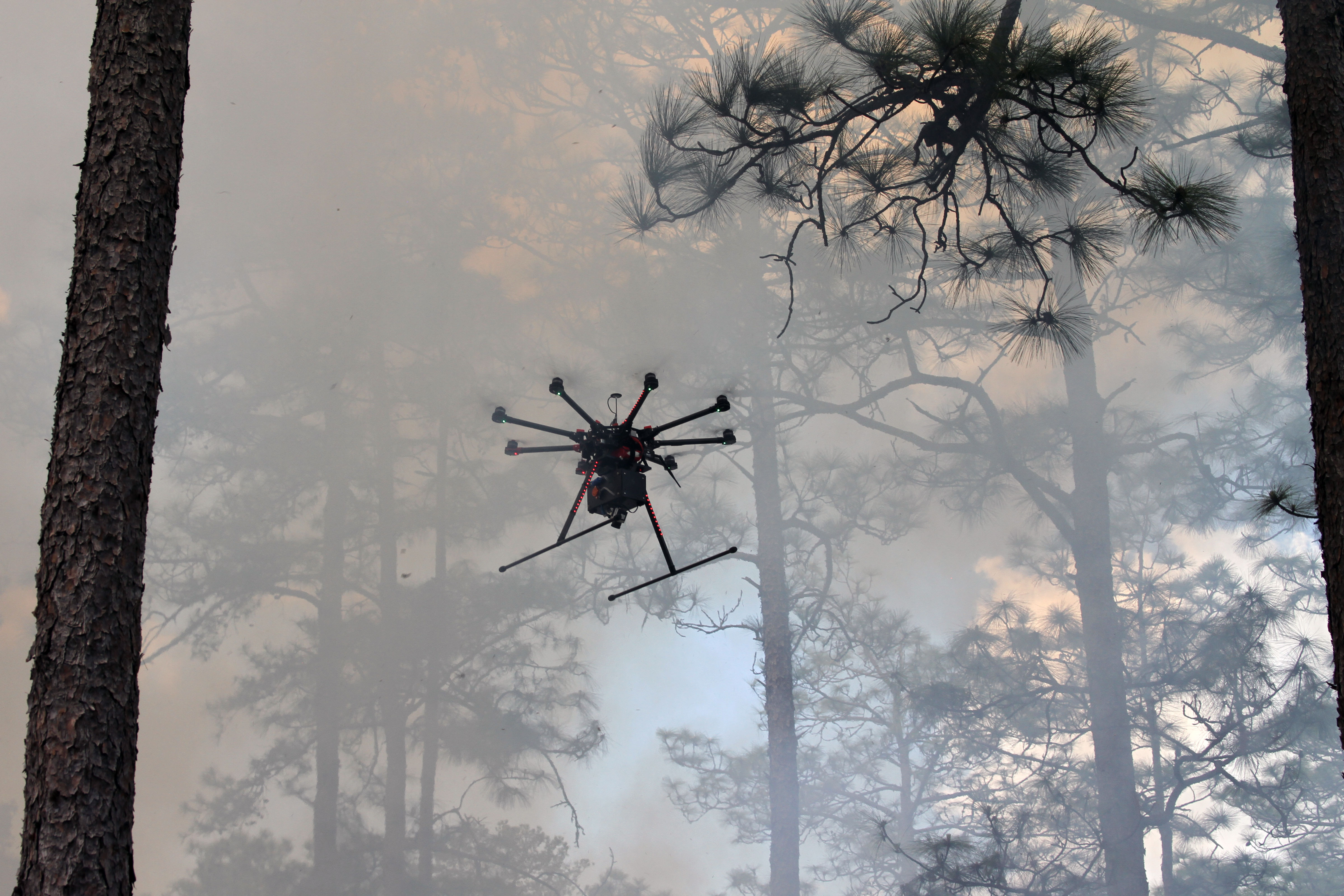 Colorado lawmakers came together to introduce a bill that would make it a federal felony to fly unauthorized drones over wildfires.
Sen. Cory Garnder, Sen. Michael Bennet and Rep. Scott Tipton sponsor the Securing Airspace For Emergency Responders (SAFER) Act.
Emergency responders have reported issues in recent years with individuals flying drones over active wildfire areas. Sometimes, the drones even posed such a risk that officials must ground firefighting aircraft.
"I've heard firsthand from the men and women fighting fires in Colorado about the problems and risks they encounter with unauthorized drones flying over wildfires," Gardner said in a statement.
Gardner recently spoke at a Senate Republican leadership press conference to discourage people from flying drones over the 416 Fire. The blaze continues to grow -- at a slower pace -- outside Durango.
"When an unauthorized drone flies over a wildfire, it poses a huge threat to aircrafts working to suppress the fire and forces them to ground," Tipton said in a statement. "This legislation will deter this kind of problem in the future, helping Colorado's brave firefighters perform their jobs in a safe and efficient manner."
"Coloradans understand the risks that recreational drone activity creates for our communities, and Senator Gardner, Congressman Tipton, and I will work to prohibit this unauthorized drone use to help our first responders do their jobs," Bennet added in a statement.
You care.
You want to know what is really going on these days, especially in Colorado. We can help you keep up.  The Lookout is a free, daily email newsletter with news and happenings from all over Colorado. Sign up here and we will see you in the morning!