The Hours Are Bad, Pay Is Low And Everyone's A Critic. Would You Like To Be A Ref?
Imagine if the mistakes you make at work were immediately followed by cacophonous and jeering boos.
That's what a referee has to deal with every time they step foot on a basketball court or a football field. But some youth and high school officials get more than they bargained for.
"I've seen a referee be tackled going off a football field," said Strasburg High School Athletic Director Michelle Woodard. "We had to escort some basketball officials off the floor because we had a parent waiting at the door for them, because they were so upset, possibly over how the game was called, but especially against their child."
Nick Dickens, a track and field coach at Strasburg High, said he once saw a player "openly challenge a referee to a fight."
Dickens is a big fan of sportsmanship and feels "like it's gone downhill over time." That unruly behavior at sporting events is a big reason why schools and sports organizations are having a difficult time attracting game officials.
Colorado high schools are dealing with a referee shortage that is getting worse. The Colorado High School Activities Association reports there are nearly 100 fewer football referees today than there were eight years ago; 200 fewer baseball umpires; and 221 fewer basketball referees.
"What it means is on a given night, on a prime night, which is Friday night – 'Friday Night Lights' – that's high school football, that's when every high school in the nation wants to play football. That just means you can't staff every game on that Friday," said Tom Robinson, a CHSAA associate commissioner.
So games are moved to different days of the week, just because there aren't enough referees. And the officials who are working are being spread thin.
Dale Sanchez of Colorado Springs, a 25 year multi-sport referee veteran, recently had to work a football game on a Friday night on the Western Slope, and then turn around to officiate a game in Colorado Springs the next morning, before another game that afternoon. He never used to have that kind of schedule, but now "we don't have the numbers for officials to go around and cover these games."
The referee shortage is a national problem, largely because officials are growing tired of the grief they face from parents, coaches, fans and even players.
"Things are at high volume, said Barry Mano, the founder of the National Association of Sports Officials. "We have become less forgiving of each other. We have become, in some measure, less civil of each other. So, if sports is life with the volume turned up, why in some measure are we surprised here?"
A recent NASO survey of more than 17,000 referees found that 57 percent say sportsmanship is getting worse. Nearly 45 percent of female referees say they have felt unsafe or feared for their safety at games – a number that is slightly higher among men.
In Colorado, a 2016 CHSAA survey found more than 57 percent of referees said they would not recommend others get into officiating. That's due to factors including poor sportsmanship, travel and time commitment, and low pay. It's Dale Sanchez' understanding that Colorado "is one of the worst paying states in the country. And for the amount of abuse that some people take, it's not worth it."
Sanchez makes about $60 a game but game fees for officials vary around the state. According to NASO data from 2009, the most recent available from the organization, only 12 other states paid high school baseball umpires less than Colorado did that year. And Colorado was third-worst in paying football referees at that time.
CHSAA's Tom Robinson acknowledges that game fees for Colorado sports officials now rank near the bottom in the nation.
"I'm not paying the bills," Robinson said. "That sounds like an easy solution in any walk of life, to just pay people more money. [But] where does that come from, really?"
The referees are paid by schools, which are dealing with budget woes within the classroom already.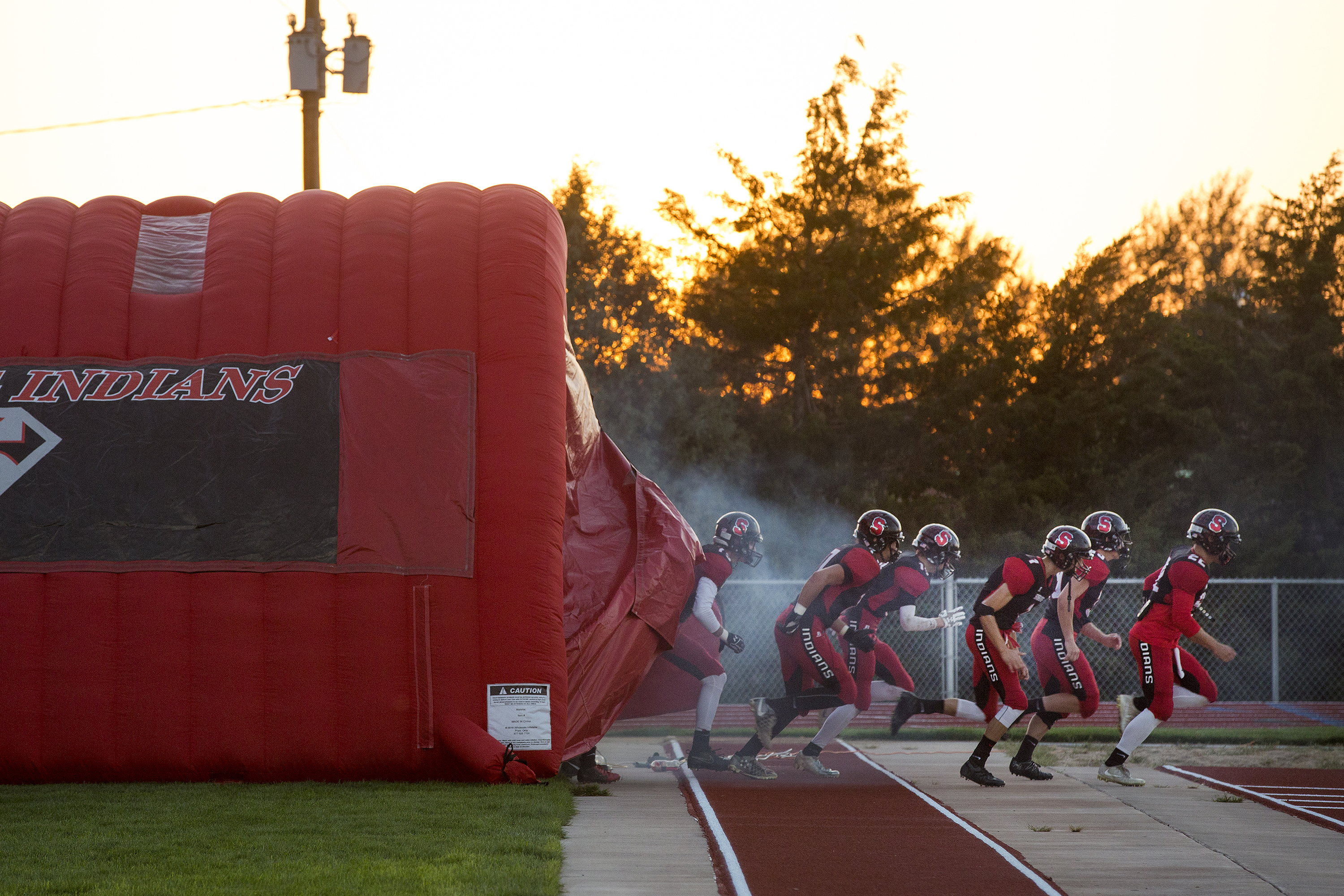 CHSAA officials did announce recently that officials will get a few extra bucks per game over the next few years. And it's looking into more substantial raises down the road if schools agree. Outside of pay, they're trying to come up creative strategies to recruit and retain officials, like showing more appreciation for refs. They're also trying to work with schools to get high school athletes involved in officiating at junior high school levels, in hopes of growing the officiating ranks.
That's important because referees aren't getting any younger. Mano notes the average starting age for an official in the early 1970's used to be 21. Today, it's 44. That makes referees what Mano calls "a very greying industry."
"We need to bring younger people into this undertaking and that raises the question, well why not?"
Mano said it all goes back to sportsmanship. Spectators must respect officials, regardless of whether they get the call right.
"They're getting 92 percent of the calls right when they blow the whistle," he said. "So, if somebody's gonna say, 'Well, because of the 8 percent, they're justified in acting like idiots,' I don't even want to have that conversation."
It's not just parents and fans. Robinson of CHSAA said sportsmanship needs to apply to coaches as well.
"There's so much emotion that takes place in an athletic event," he said. "Coaches, maybe under pressure to win, get out of character. Many of them, one on one, are great people. But once under the microscope of coaching the game, it becomes so important they lose control. And they lose control with the officials."
Woodard fears what the shortage will mean down the road, when there may be even more schools in Colorado, and referees are spread even thinner.
"I don't know what sports would be anymore if we didn't have officials. Because we sure don't want coaches officiating the games. So it's kind of nerve-racking to wonder what's going to be our future," she said
Some parents admit they could do a better of showing referees their appreciation. And that could go a long way in retaining officials.
"They're not making a ton of money," said Jason Hall, whose son plays football for Strasburg High. "I think they all do the best that they can. If there's errors, we're all human. We all make mistakes.
Referees and umpires hope fans remember that the next time they lustily boo over balls and strikes.
You care.
You want to know what is really going on these days, especially in Colorado. We can help you keep up.  The Lookout is a free, daily email newsletter with news and happenings from all over Colorado. Sign up here and we will see you in the morning!