With Newly Cemented Control, Democrats See 'Great Responsibility' To Work For Colorado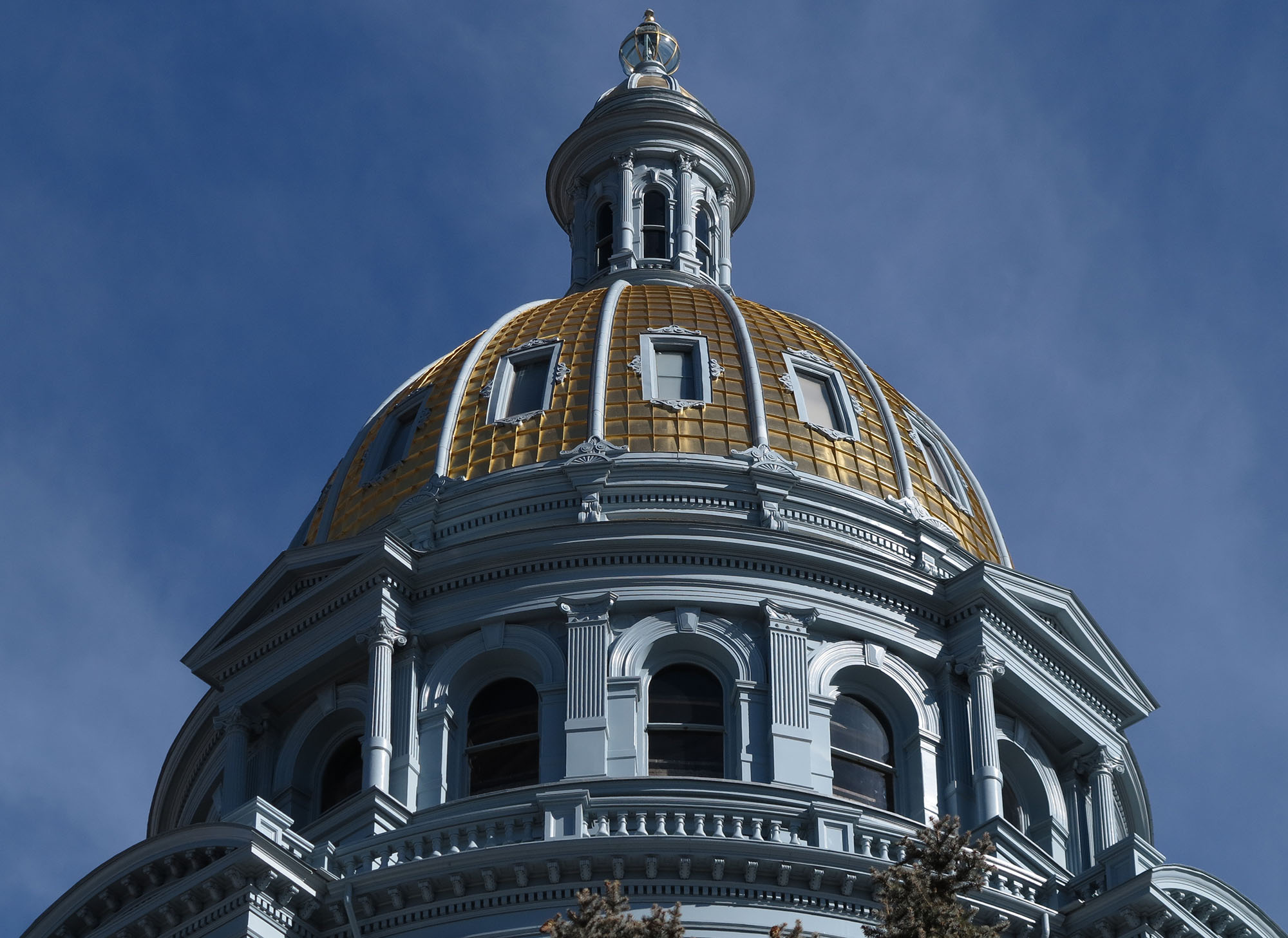 It has been decades since Democrats controlled all of Colorado's statewide offices. The 2018 midterms didn't just give the party executive control, it also granted majorities in both chambers of the state legislature. Democrats now have to decide which direction they want to take the state and party.
"We have a great responsibility to do what's right for the people of Colorado," said incoming Senate President Leroy Garcia of Pueblo.
The House and Senate chose their leadership Thursday. Senate Democrats will meet over the weekend to come up with their priorities. The new Republican minority leader in the state senate, formerly the majority leader, acknowledged the will of the people in the election, but had a warning for his colleagues.
Chris Holbert said in a statement that the new blue advantage wasn't "a license to run roughshod over the 46 percent of district residents in Colorado who didn't support their candidates or ideas but still need to be heard, represented and respectfully treated at the statehouse."
Last time Democrats had this much power at the state capitol, they lost the Senate majority in just two years, after passing stricter gun laws in the wake of the Aurora Theater Shooting. Two lawmakers, including former Senate President John Morse, were even recalled from office over it.
The next senate president addressing the media. #coleg #copolitics #cogov pic.twitter.com/psYaDEf56u

— Bente Birkeland (@BenteBirkeland) November 8, 2018
Morse said those votes cost him his career and that he'd "do it again in a New York second."
He noted everything Democrats passed during the controversial 2013 legislative session — from the gun laws to civil unions — are still the law of the land. For him, it's something to embrace, not run away from.
"Democrats are not leading when they get a chance to lead, you've now given Colorado a chance to lead. Lead, or get the hell out of the way."   
That mindset is different from the advice outgoing Democratic Gov. John Hickenlooper had for his party. He urged the state's Dems to exercise caution, and not move too fast with policies that voters may not be ready to embrace.
The term-limited governor pointed out that "you don't ever want to get ahead of public sentiment or else it catches up to you."
Democratic Statehouse Leadership
Senate
House
President Leroy Garcia
Speaker of the House KC Becker
Pro Tem Lois Court
 
Majority Leader Steve Fenberg
Majority Leader Alec Garnett
Assistant Leader Rhonda Fields
Assistant Leader Chris Kennedy
Caucus Chair Faith Winter
Caucus Chair Edie Hooten
Whip Kerry Donovan
 
Even though a blue wave hit Colorado this election, in part due to President Donald Trump's unpopularity, state Democratic Rep. Alec Garnett, the current assistant majority leader, said it would be a mistake for his party to get complacent. He said they still need to work with Republicans.
"By no means do I think Democrats can think that the state is just blue and Democrats will forever hold power here."
For many state Republicans, the day after the election was a painful one. Michael Fields of the conservative Colorado Rising Action organization said he takes some comfort in the state's budget restrictions, like the Taxpayer's Bill of Rights, which prevent lawmakers from raising taxes without voter approval.
"A lot of these ideas that they want to do, they can do some of it but it's small," he said. "It has to be fees, or maybe we can try to enterprise something else, but you can't grow government."
He also said rejection of tax increases at the ballot box as well as a measure to restrict oil and gas drilling is also a good sign about the mind of the electorate for fiscal conservatives and pro-business Republicans.
You care.
You want to know what is really going on these days, especially in Colorado. We can help you keep up.  The Lookout is a free, daily email newsletter with news and happenings from all over Colorado. Sign up here and we will see you in the morning!