The 5 Biggest Policies Gov. Polis Called For In His State Of The State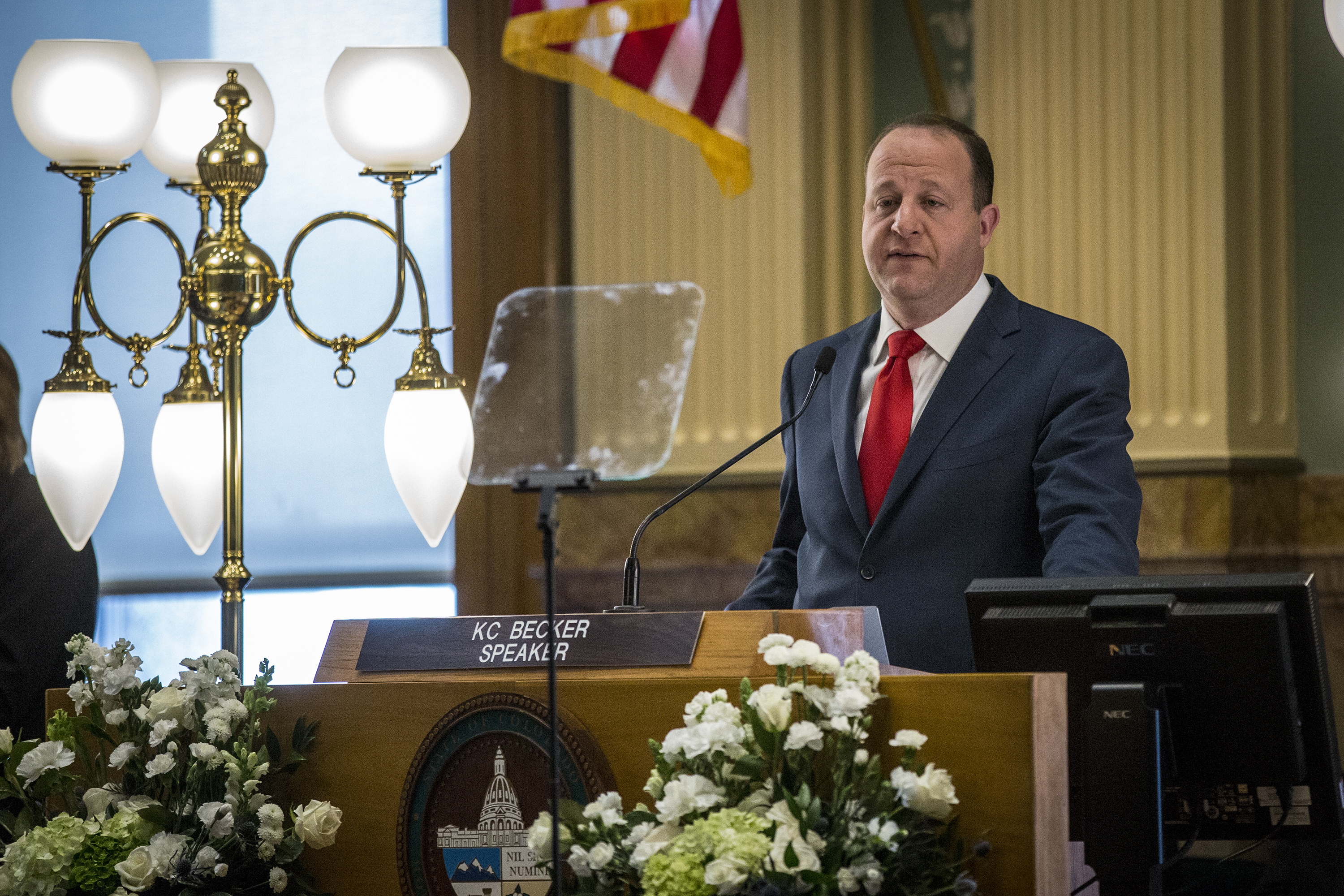 Gov. Jared Polis outlined his first-term priorities in front a Democratic majority of lawmakers at the Colorado state Capitol Thursday.
The State of the State address was the new Democratic governor's first major policy speech of his administration. The speech, which lasted just over 55 minutes, started with the expected thanks yous and an acknowledgement of departed Gov. John Hickenlooper before it launched into the platform Polis intends to pursue.
Polis declared the state of the state as solid, strong and successful before he tacked on of the watchwords of his campaign: "bold."
He called for the state to "boldly forge a new path" to the future. He acknowledged the current strength of the economy and said more needed to be done to tackle funding for education and the high costs of living and health care.
Highlights of what Polis called for in his speech are below the slideshow:
Health Care Costs
Perhaps the most eye-raising part of his first policy speech as governor, Polis announced the creation of the Office of Saving People Money on Health Care — and put Lt. Gov. Dianne Primavera, a longtime health advocate, in charge.
Polis proposed the creation of a reinsurance program to support health insurers in Colorado's marketplace. He's also called for lowering the cost of prescription drugs through importation from Canada, where many drugs are much cheaper than in the U.S.
In nod to the Democrats in the room, Polis stated his ultimate goal is to bring universal health care to Colorado.
Full-Day Kindergarten
Just as he campaigned on, Polis made full-day free kindergarten his administration's first goal in his State of the State. Colorado, which now funds half-day kindergarten, has the funds to do it, he said.
Polis has long insisted early childhood education is key to students staying in school in later years and to maintaining a strong economy.
Parental Leave
The governor wants paid parental leave for state employees — and seeks the same for private sector workers.
Polis and fellow Democrats are working on a bill to create a paid family and medical leave law allowing workers to take time to tend to family.
Republicans and many businesses oppose the idea, and say it will raise the costs of doing business.
Renewable Energy
Polis renewed his campaign pledges to pursue a 100 percent renewable energy goal by 2040. Part of the argument in an economic one. Polis said it's a positive for the state to create green jobs that can't be outsourced. He touted the number of jobs created already and Xcel Energy's public commitment to reducing their carbon footprint.
Declining prices and technology advances are behind the surge in renewable energy, Gov. Polis said, and that Colorado and its workers must capitalize on that.
To those worried about the green change, he promised help for workers in coal and other fossil fuels — a pledge met with skepticism by one Republican lawmaker
Polis said local municipalities will have a greater role in state regulation of the oil and gas industry — a sore point for energy firms seeking universal standards for drilling and other activity.
Tax Reform
One of the governor's final announcements was a call to lower Colorado's income tax for families and small businesses. Polis both have been hurt in part by President Donald Trump's changes to tax law.
Instead, Polis said many of the president's tax law changes benefited large corporations and the wealthy.
Colorado's state income tax is a flat 4.63 percent rate.
Polis' proposal asked "the largest, most influential corporations (to) pay their fair share" to permit lower rates for families and small firms.
You care.
You want to know what is really going on these days, especially in Colorado. We can help you keep up.  The Lookout is a free, daily email newsletter with news and happenings from all over Colorado. Sign up here and we will see you in the morning!