Curbside Attendants At Denver Airport Strike, Cite Lack Of Training, Unsafe Conditions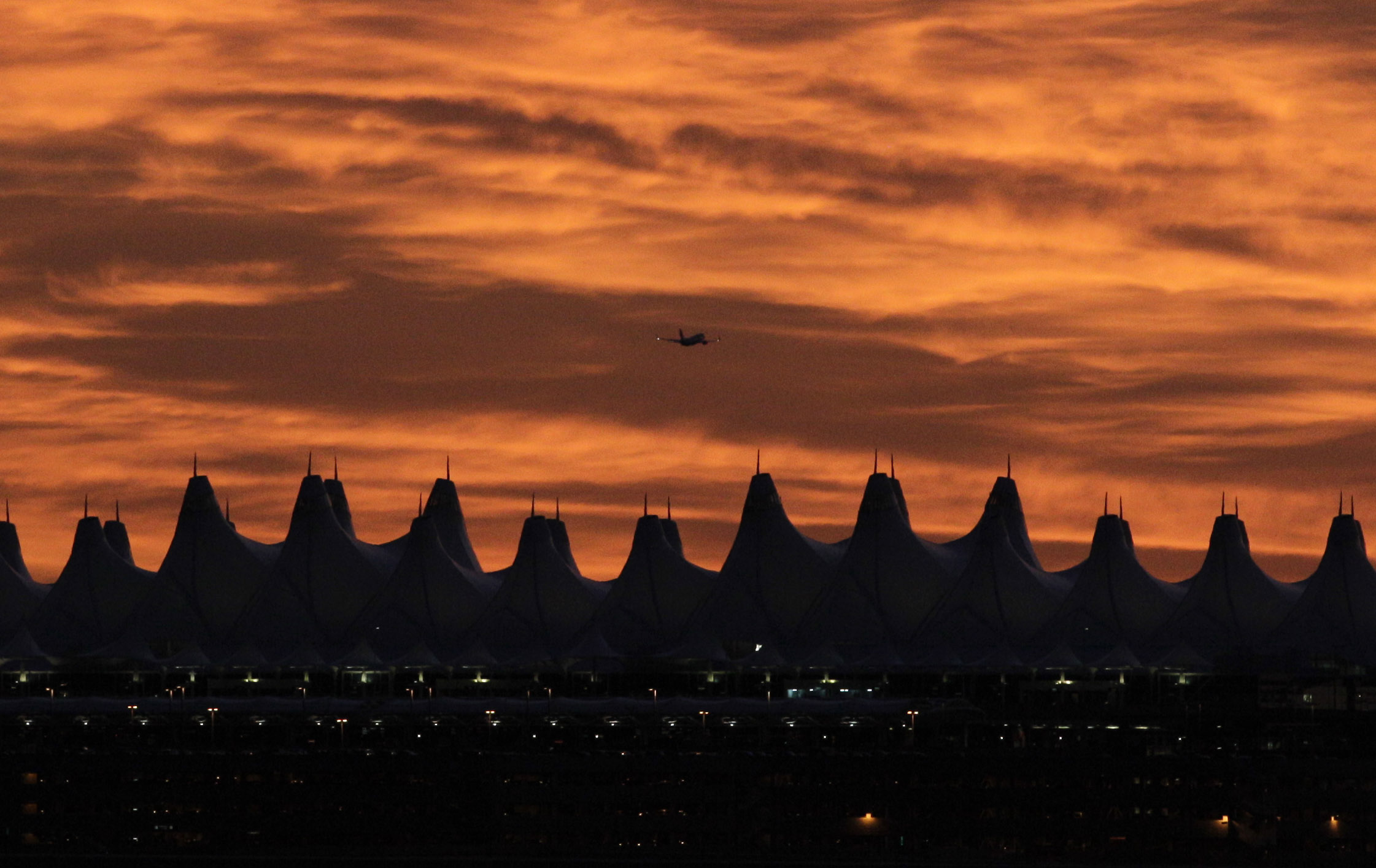 A group of more than 50 baggage handlers and wheelchair assistance workers at Denver International Airport walked off the job early Tuesday morning, citing unsafe working conditions.
The employees work for Prospect Airport Services, which DIA contracts to handle some of those services for customers flying Southwest, Frontier and Delta airlines.
In a statement DIA officials said they were aware of the strike.
"The airport is aware that SEIU has indicated that some employees with Prospect Air Services are currently on strike. Prospect holds contracts with several airlines to manage baggage services and wheelchairs at the airport. At this time, airlines and the airport are not experiencing any operational impacts due to this event," according to the statement.
Garhett Smith hasn't been on the job long but decided to strike because he said five weeks into his employment, he still hasn't met his supervisor and the conditions in the break room are "horrid."
"My biggest complaint is management being completely absent, especially when it comes to training to know what to do on the job," Smith said. "I've yet to meet a manager. I've yet to meet a supervisor. It causes a lot of issues when it comes to doing my day-to-day job."
Smith says he's been asked to haul luggage that was close to 200 pounds in weight without proper safety equipment, and that he lacks training in regulations known as CTX to handle certain kinds of luggage.
"CTX requires us to carry luggage that might have dangerous items, such as firearms," Smith said. "I received basic, basic training. When I had to do my first CTX, I had to shadow with someone that also didn't know what they were doing, and we basically had to guess our way through the CTX process."
Getting this process wrong could mean termination and permanent barring from any kind of work at the airport. It could also mean luggage containing firearms, explosives or other dangerous devices are not being properly inspected before being placed on an airplane.
David Fernandez is the communications manager for SEIU Local 105, a union that represents several kinds of service workers at the airport. He helped the workers organize their protest because Prospect employees are not unionized and the only channel that they have to file complaints is through management, who have been unresponsive.
"They don't have a formal process to address these issues," Fernandez said. "So that's why they decided to go on strike today to send that strong message and ask Prospect to address these things immediately."
Fernandez said that legal teams have begun speaking, but Prospect employees haven't received any direct message from management that they're ready to negotiate.
"Until they show they're willing to come to the table, the plan is to strike indefinitely," Fernandez said.
For employees like Smith, that means more days on the picket line.
"I can't speak for the group, but me personally, I'll strike as long as their is a strike," he said.
You care.
You want to know what is really going on these days, especially in Colorado. We can help you keep up.  The Lookout is a free, daily email newsletter with news and happenings from all over Colorado. Sign up here and we will see you in the morning!