Why So Much Great Art Came From Paris Before WWI
Fifty years of peace in Paris resulted in an explosion of new artistic movements. From the end of the Franco-Prussian War in 1871 to the beginning of World War I, French creatives revolutionized painting, music, poetry and literature in an era now known as La Belle Epoque -- the Beautiful Era.
Claude Monet led the Impressionist painters. Paul Verlaine and Stéphane Mallarmé were important Symbolist poets. Erik Satie, Claude Debussy and, later, Maurice Ravel were key Impressionist composers.
La Belle Epoque was a high point for the centuries-old Parisian "salons" -- gatherings held by an inspiring host. The most notable salon in the 1880s was the home of poet Stéphane Mallarmé at 89 Rue de Rome in Paris.  Mallarmé introduced the idea of describing a subject, rather than simply identifying it. It was that powerful artistic force that laid the groundwork for symbolism in poetry and the avant-garde artistic movements of cubism, futurism and surrealism.
Here's a deeper look into the The Titans of Impressionism - Claude Monet and Claude Debussy.
This story is part of a Monet Mondays series CPR Classical is airing every Monday through January 2020. The stories and music about Impressionism air on CPR Classical (88.1 FM in Denver) at 6 a.m., 8 a.m., 10 a.m.. 1 p.m., 3 p.m., 6 p.m. and 8 p.m.. Listen to CPR Classical on your radio at 88.1 FM in Denver, stream the music on this website, or by asking your smart speaker to "Play CPR Classical." (Find other ways to listen.)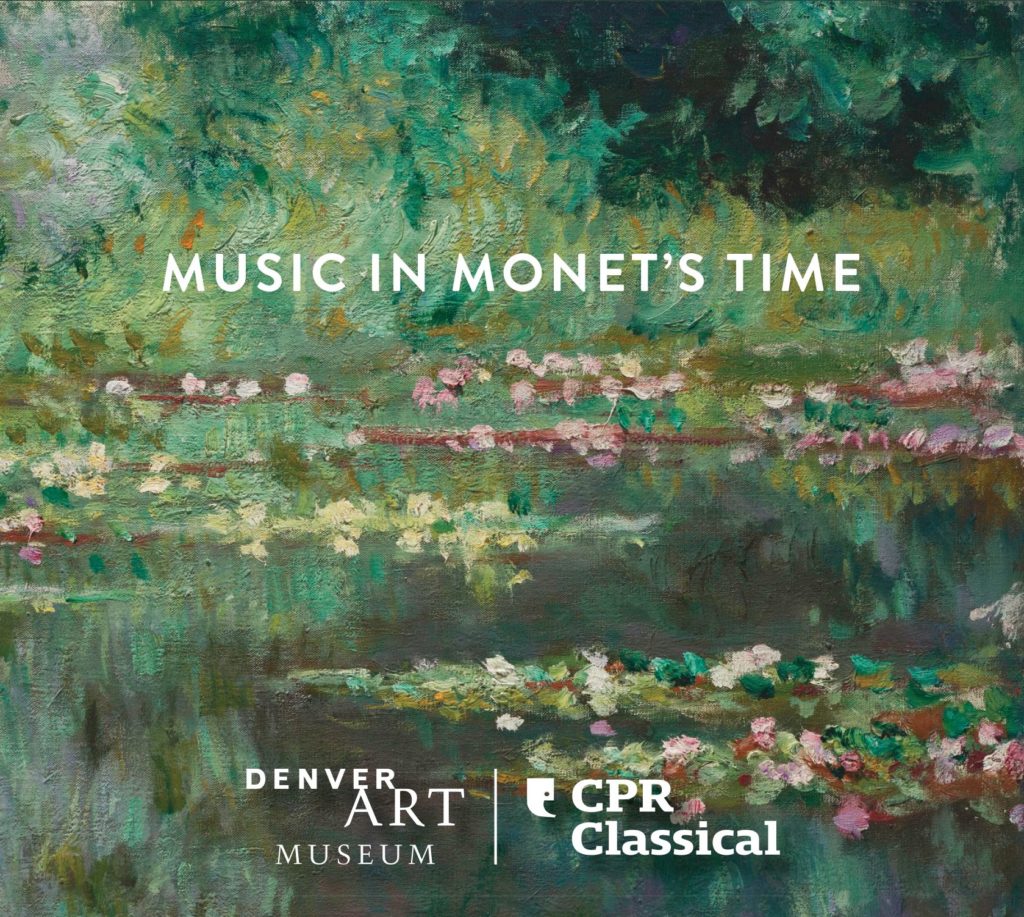 For a limited time, if you become a member of Colorado Public Radio, you'll receive "Music in Monet's Time," a custom CD of greatest Impressionist works created by CPR Classical in partnership with the Denver Art Museum.