Auctions On The Western Slope, Cooking With Chiles For Thanksgiving, A Man Preparing For The End Of The World And More Photos From The Week
Contributions this week from Kevin Beaty in Denver, Stina Sieg on the Western Slope, Stephanie Wolf in Boulder, Caitlyn Kim in Washington, D.C. and yours truly in the middle of nowhere. You can see more photo collections by clicking on this link.
Coming Soon: Interview With A Prepper
That's CPR News reporter Dan Boyce on the right, walking over a ridge on a ranch in a remote corner of the Colorado mountains with a doomsday prepper holding an AR-15 rifle. The ranch has an usual business proposition. We'll be telling that story soon.
Growth? The East Colfax Community Collective Has Thoughts On That
In Denver, East Colfax residents are launching a group called the East Colfax Community Collective to give locals a greater say on decisions made for their neighborhood. The group was formed in response to the East Area Plan, a blueprint for development in the area for the next 20 years. The group wants to make sure residents and business owners aren't left out of the plan's drafting process. Group members timed Thursday's announcement ahead of an East Area Plan community workshop scheduled for Saturday. — Esteban L. Hernandez
'Wild Selfie' Christmas Palace
We couldn't help ourselves. "Camp Christmas" at the Stanley Marketplace has a lot of eye candy. The immersive "wild selfie palace" comes from the mind of Lakewood-based artist and designer Lonnie Hanzon, created in partnership with the Denver Center for the Performing Arts' Off-Center division. — Stephanie Wolf
All-Chiles Thanksgiving Recipes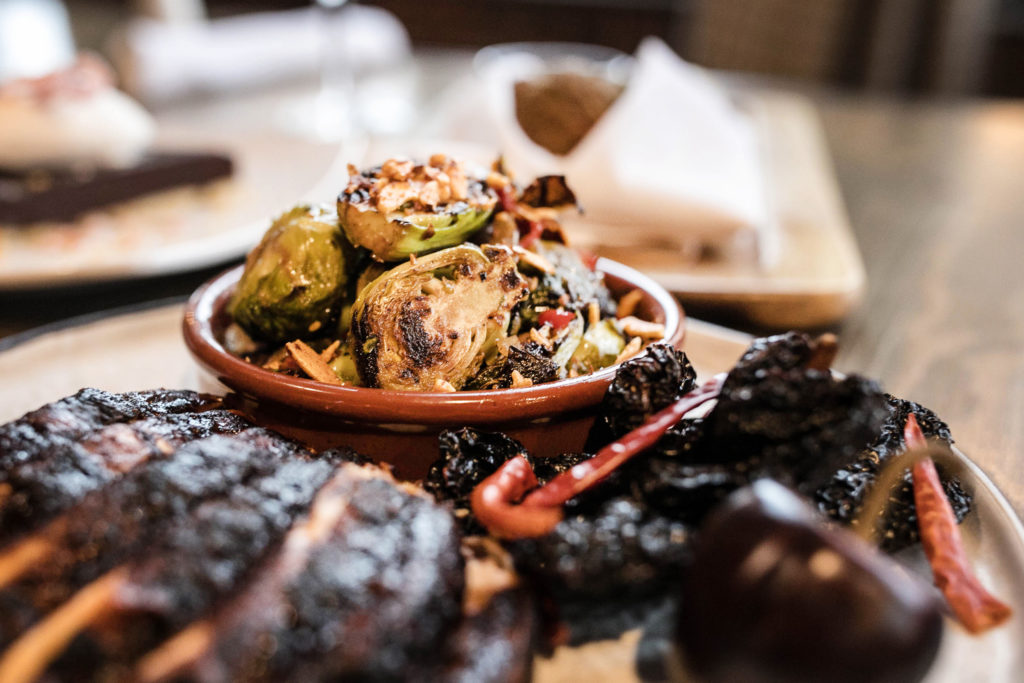 The endless chile war being waged between Colorado and New Mexico may never reach détente, because there may never be a definitive answer to which state grows the best chiles. So, how to bury that hatchet — at least for the Thanksgiving holiday? We suggest celebrate chiles in all their spicy variety. Colorado Matters host Ryan Warner visited chef Kyle Mendenhall at Boulder's Zolo Grill to find out how. — Nancy Lofholm.
No Independent Probe In Bailey Killing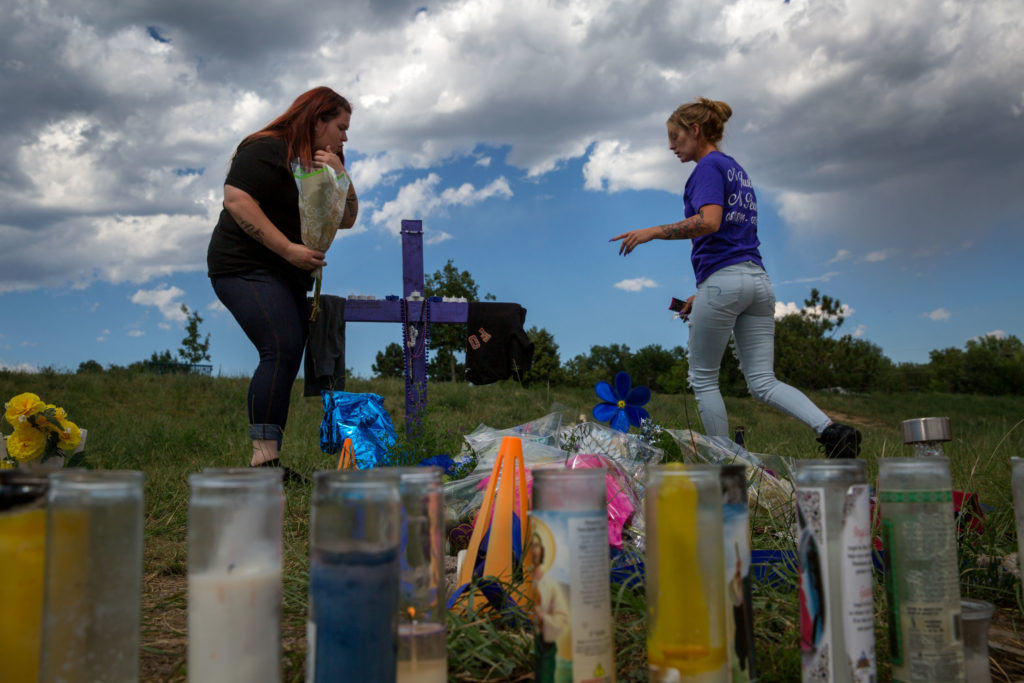 Gov. Jared Polis does not plan to call for an independent investigation into the officer-involved shooting of De'Von Bailey in Colorado Springs, according to a statement sent to CPR News. A recent grand jury investigation into the Aug. 3 shooting ruled that the police were justified. Bailey, 19, was shot to death as he fled from officers during an investigation into an armed robbery. Officers said Bailey was shot after he "reached for a firearm." — Corey H. Jones.
Bennet Gets His Own Stage
Colorado Sen. and presidential hopeful Michael Bennet shared his foreign policy outlook at the Council on Foreign Relations Wednesday night in Washington, D.C., hours before much of the rest of the Democratic field debated one another in Atlanta. He hasn't met the requirements to qualify for the debates since August. While the venue and media presence for his event was much smaller, Bennet at least got the lion's share of the speaking time. — Caitlyn Kim
On Denver's North Side, A Look At Leevers Locavore
Leevers Supermarkets operates 17 stores in the Front Range, including Save A Lot brands. One of those used to sit on the corner of Clay Street and 38th Avenue. That grocery store closed down in 2017, and vice president of operations Chris Franklin said Leevers set out to replace it with something new, something that the neighborhood wanted more. They made their way around to community meetings, sent out surveys and asked for feedback. They got it. — Kevin J. Beaty
You care.
You want to know what is really going on these days, especially in Colorado. We can help you keep up.  The Lookout is a free, daily email newsletter with news and happenings from all over Colorado. Sign up here and we will see you in the morning!