PHOTOS: A Holiday Smorgasbord Of Lights, Santas And Cocktails At DCPA's Campy 'Camp Christmas'
A former airplane hanger in Aurora is now as jam-packed with holiday lights and decorations as Santa's sleigh runway.
"Camp Christmas" at the Stanley Marketplace has a lot of eye candy. But if you're paying close attention, you'll also learn about how the Christmas holiday has evolved over time.
The immersive "wild selfie palace" comes from the mind of Lakewood-based artist and designer Lonnie Hanzon, created in partnership with the Denver Center for the Performing Arts' Off-Center division.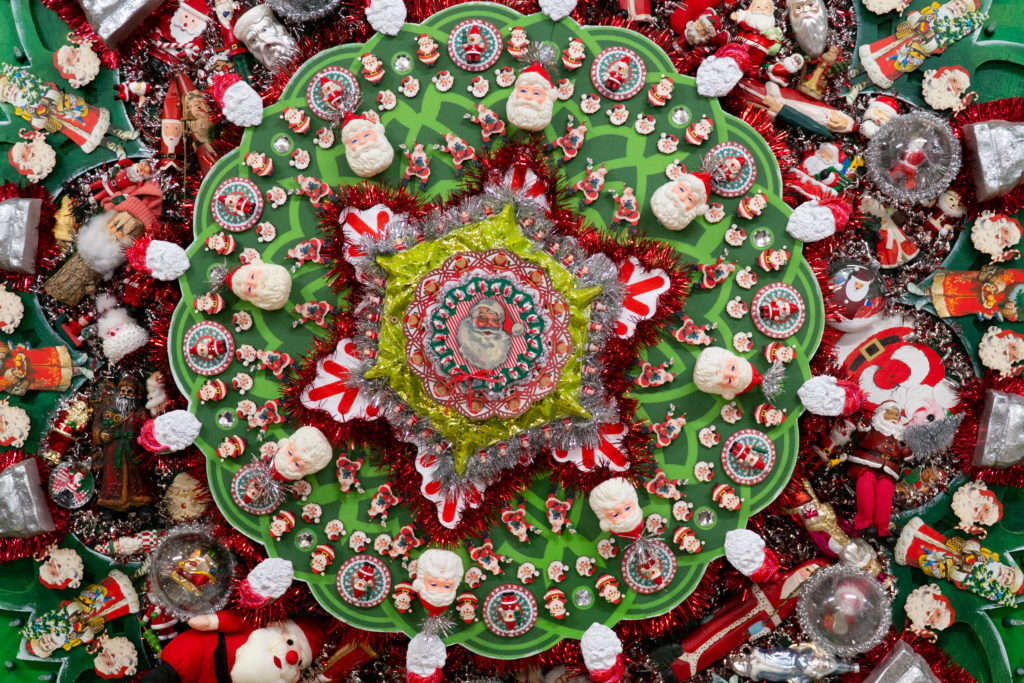 As the title suggests, it's campy: an explosion of thousands of ornaments, foot after foot of garlands, dozens of decorated Christmas trees, Santa tchotchkes and lights, so so many lights.
When you attend "Camp Christmas," you become a camper, complete with a field guide to help you learn about yuletide traditions throughout different eras. You'll see goose-feather Christmas trees in the Victorian section and learn how Santa evolved into the jolly, red-and-white-clad individual we know today. And there are two bars with holiday-inspired cocktails for the 21 and over crowd.
"What you discover is that, since the beginning, humans have wanted to find light in the darkness, to find warmth and community in the coldest time of year," Off-Center curator Charlie Miller said.
Hanzon hopes it all comes off as magical.
"I think the magical moments in our lives are actually some of the most honest and real moments."
"Camp Christmas" runs at The Hangar at Stanley Marketplace in Aurora Nov. 21, 2019 - Jan. 5, 2020.
You care.
You want to know what is really going on these days, especially in Colorado. We can help you keep up.  The Lookout is a free, daily email newsletter with news and happenings from all over Colorado. Sign up here and we will see you in the morning!