The Storm, The Turkey, Drag Brunch And Dance in Photos From The Week
They got 10 inches of snow in Boulder during Tuesday's storm, 24 in Meeker Park, 14 in Fort Collins, 10 in Westminster and 7 inches out at Denver International Airport. In Denver, folks mixed the struggle with some good times. -- Hart Van Denburg
Get Out, Get Out Now
The storm coincided with the busiest travel week of the year, and travelers rushed to Denver International Airport to get out of town before the snow. -- Sam Brash and Claire Cleveland.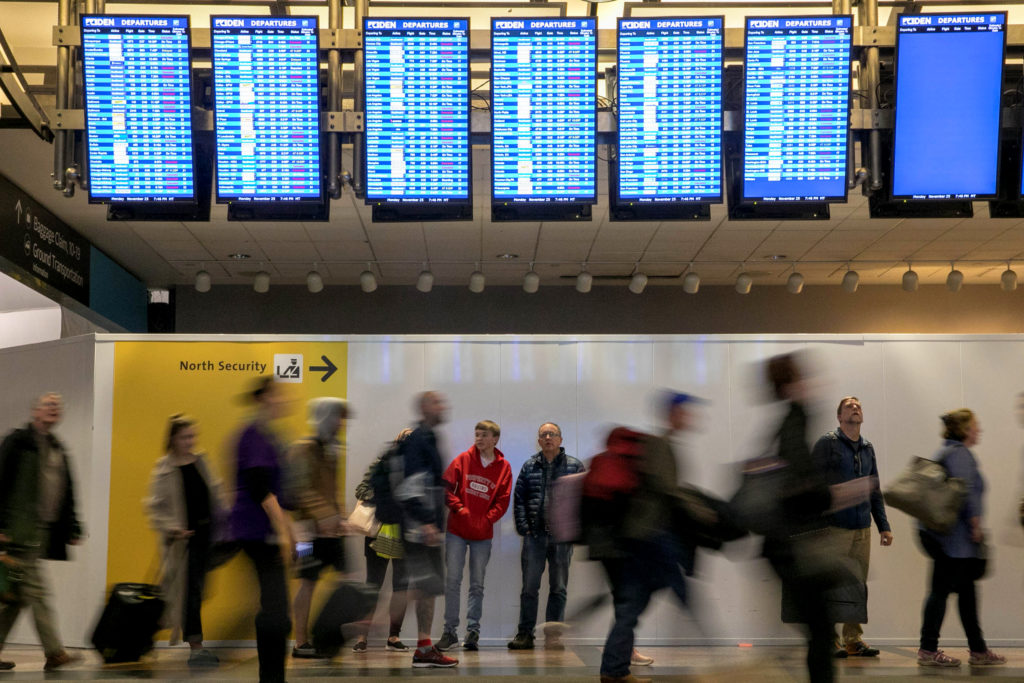 Teens Under Stress
Teens can watch TV, follow celebrities or read the news anytime they want to on their phones and laptops. Some experts and teens we talked to said that really affects their mental health. -- Haley Sanchez
A Jewish Family Service Tradition
More than 500 families received Thanksgiving food from Jewish Family Service last year. This year we tagged along to see what that means for refugees, their new homeland's holidays, and its spirit. - Donna Bryson
150,000 Meals (You Read That Right)
Bad weather during Thanksgiving week was cause for a lot more meals at the Aurora Day Resource Center, but chef Robert Mosley has the kitchen working in overdrive. -- Kevin Beaty
Thanksgiving At The Rescue Mission
Last year, 600 people ate at the Denver Rescue Mission's Great Thanksgiving Banquet. This year, with cold temperatures, the organization had prepared to feed 1,000. -- Kevin Beaty
All-Ages Drag
A "Drag For All Ages" show was started in March by local drag queen Jessica L'Whor and the owner of Mile High Comics, Chuck Rozanski. It's been the consistent target for protests. Xandra McMahon checked it out, as well as a drag show at Hamburger Mary's.
A Dramatic 'Elision'
Boulder-based 3rd Law Dance/Theater continues to showcase its work with local musicians in "Elision Project Volume 3," It ran last weekend at the Dairy Arts Center. -- Stephanie Wolf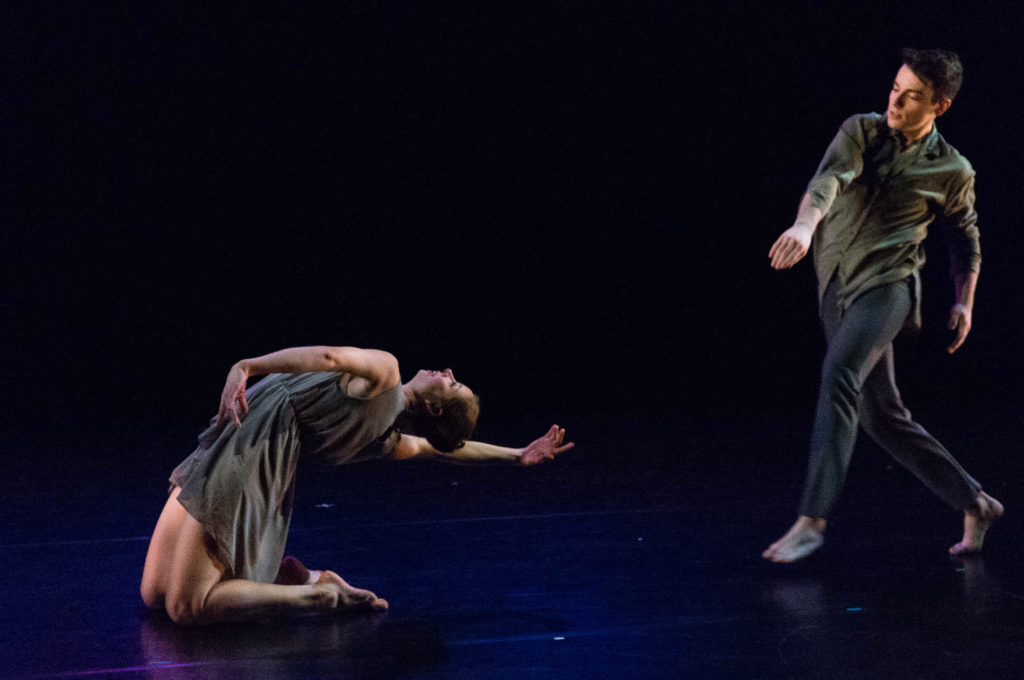 Berlin
Colorado artist Mary Mackey was in London the day the Berlin wall fell 30 years ago. She rushed there, and asked to join other artists painting murals on the east side of the wall, many of which are still there. -- Stephanie Wolf
Our lives have changed ...
CPR will not compromise in serving you and our community. Vital news and essential music are made possible by member support.
Donate!