Colorado Coronavirus Updates For March 24: Closures, Testing, Cases And More
This post collects all of our reporting and the updates for the coronavirus pandemic in Colorado for Tuesday, March 24, 2020. You can find Wednesday's latest here. Our original play-by-play of reporting continues below.
---
8:51 p.m. — Goodnight, live blog
Be like Pippa. Take a nap.
6:19 p.m. — A poem from Colorado's Poet Laureate
"When there is nothing left to do but live,
simply show up;
that has always been enough"
5:23 p.m. — There are now 912 confirmed cases of COVID-19 in Colorado
New numbers from state health officials show there are now 912 confirmed coronavirus cases in Colorado, an increase of 192 from yesterday.
More people are also hospitalized, 84 from 72.
Four more people have died due to COVID-19, bringing the statewide total to 11.
Nearly 1,500 tests were run since the day before.
— Alex Scoville
5:06 p.m. — It's official, Denver
iPhone users in Denver just got this alert at 5 p.m. on the dot, in case they forgot about the mayor's stay-at-home order going into effect.
— Alex Scoville
4:51 p.m. — There are way more cases in rural areas than what the test results can show, health officials say
Mike Willis, director of Colorado's Office of Emergency Management, said there are many more cases of the new coronavirus in rural and southern Colorado than what test results show.
The spread of the virus in places like La Veta, Trinidad and Walsenburg far exceeds the number of tests those communities actually have, he said Tuesday afternoon.
"It's very safe to assume that there are substantially more cases in rural Colorado than are currently being reported," Willis said. "That's why it's so important, even in rural colorado, that if you have symptoms, you must self-quarantine to prevent the spread. If you're sick, stay home. That applies everywhere in the state."
Heath officials and people living in those communities will better understand the spread of coronavirus when mass testing ramps up, Willis said. That's something Gov. Jared Polis said the state is working on implementing soon.
Private companies like LabCorp are helping with Colorado's backlog of tests. They are running 200 tests a day in addition to the 400 the state is running.
— Hayley Sanchez
4:43 p.m. — Wish "social distancing" sounded less, well, distant? This psychologist agrees
"I have an extreme aversion to the term," said Dr. Ben Miller, a Denver psychologist and the chief strategy officer for the Well Being Trust. "Because in a time like this, we need to be socially connected. We should be physically distancing, but socially connecting."
Oh Ben, you ask, surely you know what people mean?
"Well, yes, but language does change our culture and it does reflect how we think about certain ideas," Miller said. "Let's all draw chalk circles in the street and sit out and talk to our neighbors. Let's socially connect while just being physically distant."
— Ryan Warner
3:26 p.m. — Getting close with your house plants in social isolation?
Tell us about it. No, really!
— Alex Scoville
3:17 p.m. — Watch an update from the White House coronavirus task force
CPR will carry the address live on air, and you can watch the video above.
2:57 p.m. — One of Denver's first COVID-19 cases has recovered
Ian, who lives in Denver and doesn't want to use his last name, was one of the first people diagnosed with COVID-19 in Colorado.
The 46-year-old was ordered into isolation on March 6. He spent two weeks in his basement, separated from his wife and kids.
But he has since shed the virus and tested negative.
"The health department sent over one of their techs in kinda light hazmat gear. He came down to the basement, did the nose swabs," Ian said. "Unfortunately, it took five or six days to get those results, but thankfully they came back negative."
Ian describes his case as relatively mild. His temperature never got above 101.6. He has a lingering cough.
What's it like to emerge from isolation — only to find the world now hunkering down?
"Freedom from the basement is a big deal. The ability to go outside, hang out with the family, go for a walk. That all felt great," he said.
He's still maintaining social distance, though. Ian's not cocky enough to think he can't catch it again.
— Ryan Warner
2:36 p.m. — Colorado just got some much-needed medical supplies
State health officials are handing out supplies from the Strategic National Stockpile to counties across Colorado to distribute to medical facilities.
The packages include:
49,200 N95 masks
115,000 surgical masks
21,420 surgical gowns
21,800 face shields
84 coveralls
While that seems like a lot, state health officials said all those supplies will last for just "approximately one full day of statewide operations."
— Alex Scoville
2:30 p.m. — We made a playlist for you
Social media editor Francie Swidler curated a work from home playlist with suggestions from the newsroom. Enjoy!
1:34 p.m. — The Colorado Apartment Association advises landlords to waive late fees, suspend eviction orders
The Colorado Apartment Association's COVID released its recommendations Tuesday for Colorado rental housing providers amid COVID-19.
The recommendations include:
Create payment plans for residents unable to pay rent because of virus-related loss of income
Waive all late fees through April 30, 2020
Refrain from enforcing eviction orders with move-outs through April 30, 2020
Avoid rent increases
Share the Colorado Housing Financial Assistance Programs and Apartment Association of Metro Denver's list of resources for renters
Limit entry to rental properties to only emergency maintenance response
Follow HIPPA federal rules for resident and employee privacy if a community has a positive test
Increase common area cleaning with the approved list of cleaning supplies from the CDC
Continue to follow the Governor's mandate for reduced workplace staff and continue to follow the CDC guidelines for social distancing
Maintain emergency maintenance needs for renters
"If a resident has concerns that he or she may not be able to pay rent in full, we encourage you to reach out to your housing provider to discuss the situation as soon as possible," said Mark Williams, executive vice president of the Colorado Apartment Association.
— Taylor Allen
1:26 p.m. — Colorado small businesses are worried they'll have to close permanently
Nearly one-quarter of small businesses, defined as companies with less than 50 employees, are concerned about going out of business due to the impact of the new coronavirus, according to a survey released by the Colorado Chamber of Commerce today.
More than half of all businesses said disruption of the supply chain is one of their top three concerns, the survey found. As of last week, 68.7 percent of respondents offered remote working to some or all employees due to the outbreak of the virus.
Meanwhile, 74 percent of large companies, representing businesses with at least 1,000 employees, required remote working for at least some employees.
— Sarah Mulholland
1:01 p.m. — Why Ken Buck didn't support Colorado's request for funding to activate the National Guard
Republican Rep. Ken Buck is the only member of Colorado's Congressional delegation who didn't back a request for federal funding for full-time activation of the Colorado National Guard. 
In a statement, Buck said he supports the use of the Guard to help manage the state's response operations and mobile testing. But it was the "broad authorities" he said Gov. Jared Polis asked for that gave him pause.
"I would support this request if Governor Polis issued a statement that he would not use the National Guard for broader purposes," Buck said. "I am concerned about the government infringing on our civil liberties during this difficult time."
Buck has been concerned about government shutdowns of businesses and large gatherings, such as political rallies and church services.
All levels of government have called for pauses or limiting of public gatherings as a way to stop the spread of COVID-19
Polis sent a letter to the president asking for additional funding to support the work of the guard. 
The other members of the delegation are urging President Trump to quickly approve the request so Polis can fully utilize the Guard during this public health crisis.
— Caitlyn Kim
10:59 a.m. — Stay at home orders issued elsewhere around Colorado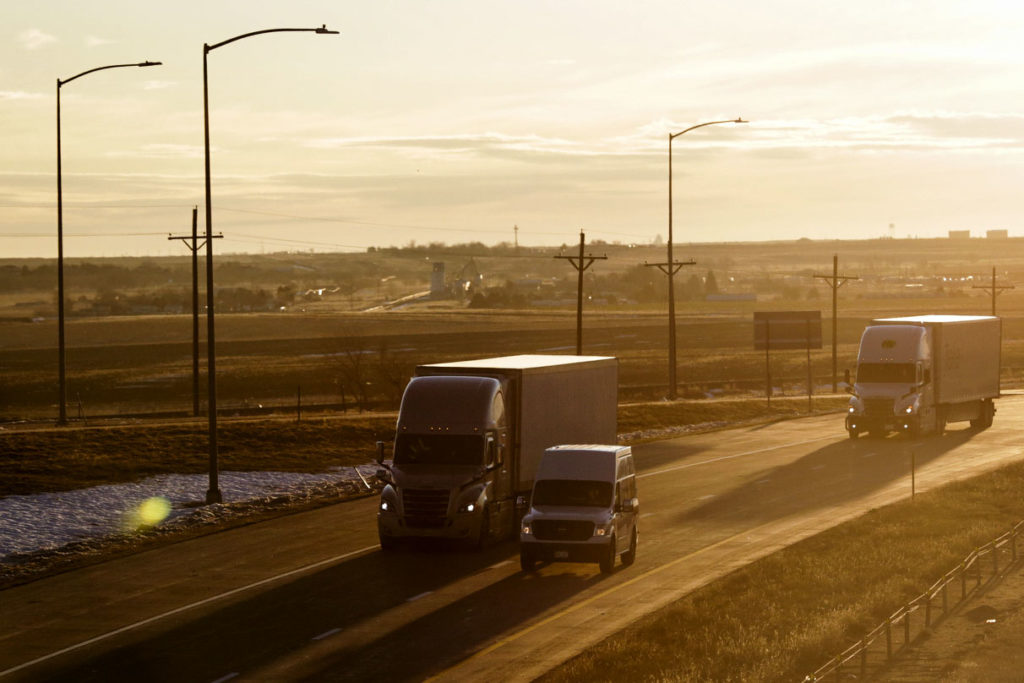 More Colorado counties have issued stay-at-home orders or advisories. Authorities in Boulder and Aspen joined Denver in ordering residents to stay home and ordering non-essential businesses to close. In Durango, officials are advising San Juan County residents to do the same, stopping short of an order for now.
That means people can travel for groceries and medical needs, including pet care. They can go out for walks and other exercise as long as they maintain social distancing of six feet. Essential businesses can stay open, including grocery stores and restaurants that offer carryout or delivery, banks, gas stations and hardware stores. 
Pitkin and Boulder counties have deemed liquor and recreational marijuana shops as essential, too — especially after they saw the experience Monday in Denver. When Mayor Michael Hancock announced those stores would be closed as non-essential when the city's stay-at-home order took effect today, Denverites formed long lines to stock up. Hancock changed the order so the stores could remain open. 
"From a public health standpoint, exempting those two things as essential is a bit of a challenge," Pitkin County Manager Jon Peacock told The Aspen Times. "But in terms of how we saw the public react in Denver, that's what we're trying to avoid. So it's a pragmatic decision."
Pitkin County also is asking tourists to leave. Aspen Ski Company closed last week after an order from Gov. Jared Polis. 
Other activities deemed essential in all these counties are public transportation, utility and infrastructure work and construction.
The San Juan Basin Health Department in Southwest Colorado said it had issued an advisory to stay at home in hopes of educating people about the need for serious social distancing during the pandemic. Officials will monitor how well that works and step up to an order if necessary.
Tri-County Health, which regulates health for Adams, Arapahoe and Douglas counties is reportedly considering an order of its own, as are Larimer and Mesa counties.
Family physicians around the state have been begging Gov. Polis for a statewide shelter-in-place order.
— Kelley Griffin
9:54 a.m. — Sorry, skiers. Loveland closes uphill access
Other ski resorts had previously stated that uphill access was closed off. That list includes Vail, Keystone, Breckenridge, Copper Mountain, A-Basin and Crested Butte.
— Jim Hill
9:06 a.m. — Calls to Colorado's child abuse hotline have decreased and the state is beginning to worry
The Monday and Tuesday before schools closed due to coronavirus concerns, there were 1,900 calls to the state hotline. By the following Monday and Tuesday, there were only 1,117 calls — a decrease of 783 calls in just one week.
Part of the reason is that individuals considered mandatory reporters (teachers, school staff and child care providers) no longer see children. About 40 percent of the calls came from this group in February.
"We are concerned about this significant drop in calls, particularly because children and youth who may be experiencing abuse and neglect are now home all day and isolated," said Minna Castillo Cohen, director of the Office of Children, Youth and Families. "While schools are closed, it is even more important that everyone call 844-CO-4-Kids if they are concerned about the safety and well-being of a child or youth. If there is an immediate threat, dial 911."
The state urges folks to stay in contact with families online through FaceTime, Google Hangouts or Skype. Risk factors include social isolation, parenting stress, financial insecurity, and no child care.
— Taylor Allen
---
If you need help, dial 988 to reach the Suicide and Crisis Lifeline. You can also reach the Colorado Crisis Services hotline at 1-844-493-8255 or text "TALK" to 38255 to speak with a trained counselor or professional. Counselors are also available at walk-in locations or online to chat.
---
8:08 a.m. — Air Force Academy, Peterson AFB declare a public health emergency
The commander in charge of Peterson Air Force Base in Colorado Springs declared a public health emergency after an active duty soldier and a dependent tested positive for COVID-19. The cases are unrelated according to a release from the base.
Another service member at nearby Schriever AFB has also tested positive.
The declaration allows for protective measures such as the restriction of movement and the closure of outdoor recreation. The order extends for 30 days. The same declaration is also in place for the Air Force Academy, which is about 20 miles north of Peterson.
"I want to thank everyone on the Academy and in the community who have responded quickly and supported our efforts to combat the spread of COVID-19," Col. Brian Hartless, 10th Air Base Wing commander, said in a statement released by the academy. "With the increase in COVID-19 cases in the State of Colorado, it is clear that we must do more to protect ourselves, our fellow Airmen, our customers and our families."
— Jim Hill
7:27 a.m. — Meanwhile, in Denver...
7:15 a.m. — Tokyo Olympics have been officially postponed until 2021
It's now official, official. The International Olympic Committee along with Japanese Prime Minister Shinzo Abe and local organizers have decided that the Tokyo Games cannot go ahead because of the coronavirus outbreak.
The IOC said the games will be held "not later than summer 2021" but they will still be called the 2020 Tokyo Olympics.
— Associated Press
7:07 a.m. — Bennet digs in on medical supplies
Democratic Sen. Michael Bennet is worried medical professionals don't have basic supplies and equipment to respond to the pandemic. From masks and gowns to ventilators and swabs, Bennet said hospitals are running low.
"There's no excuse in this country — the richest country in the world — they should be rationing during this public health crisis," Bennet said on the Senate floor Monday night.
He called President Donald Trump's suggestion for states to purchase their own supplies on the open market is unacceptable. It means states will be competing with one another, driving up prices. "In Colorado, our children's hospital is paying 70 cents a mask, 10 times what they were spending a month ago," he noted.
Instead, he urged President Donald Trump to utilize the Defense Production Act to ensure the country has the necessary medical supplies. The DPA would mobilize and coordinate the private production of supplies.
"The president is portraying himself as a wartime president, but he's leaving it up to Hanes to plan D-Day. It won't work," Bennet said. "He needs to give the front line of this war the ammunition they need, and he's the only one who can do it. No one else can do it."
Bennet argues that would help fix the supply chain issue many states and medical institutions face. 
The Health and Human Services Department notes that the country will need 3.5 billion masks for this crisis. 
Colorado did receive some supplies, including 49,200 N95 masks and 21,800 face shields, from the national stockpile, but the state health department estimates it is good for one full day of statewide use.
— Caitlyn Kim
6:42 a.m. — Olympics inches closer to postponing
Japanese Prime Minister Shinzo Abe says IOC President Thomas Bach has agreed "100 percent" to his proposal of postponing the Tokyo Olympics for about one year until 2021 because of the coronavirus outbreak. Bach had previously said the IOC would make an announcement about postponing the 2020 Olympics in the next four weeks.
— The Associated Press
6:23 a.m. — Denver's stay at home order kicks in today (and liquor, rec pot shops will stay open)
Denver residents are expected to mostly stay home when a new stay home order from the city goes into effect tonight. Under the order from Mayor Michael Hancock, businesses that are not considered essential must close starting at 5 p.m. Tuesday and remain shuttered at least until April 10.
Because the Mile High City is "the most densest metropolitan region in the state, it makes sense that we move more boldly to address these issues going forward," Hancock said.
There's already been a twist with the order. Initially, it would have closed liquor and recreational marijuana stores which caused a run and lines at establishments before the order took effect. Within a few hours, the city reversed course and said they would remain open assuming "extreme social distancing" was practiced.
Denver has nearly 150 confirmed cases of COVID-19, the most of any county in Colorado. In a statement, Gov. Jared Polis said he strongly supports Denver's stay at home order and similar local measures elsewhere in the state.
— Corey Jones, Jim Hill, The Associated Press
6:09 a.m. — Where cases stand this morning
As of Monday afternoon, Colorado now has 720 known positive cases of the novel coronavirus and announced the seventh death.
More than 6,200 have been tested across 31 counties. Seventy-two individuals remain hospitalized.
— Jim Hill
You care.
You want to know what is really going on these days, especially in Colorado. We can help you keep up.  The Lookout is a free, daily email newsletter with news and happenings from all over Colorado. Sign up here and we will see you in the morning!